7 Reasons To Fall In Love With Scottish Winter
---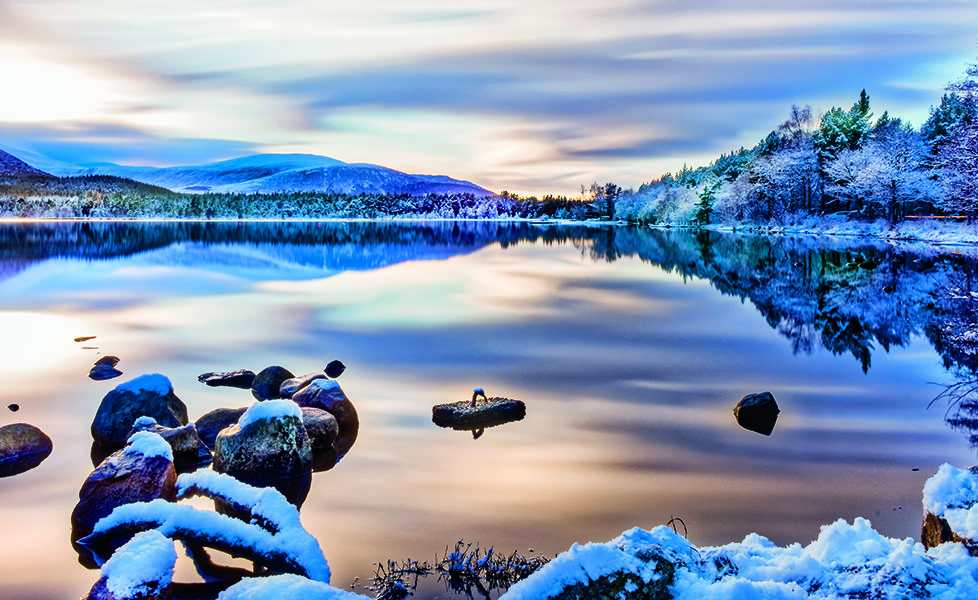 Image: Istock
If the fading daylight is getting you down, check out these amazing events and adventures that will have you embracing those chilly days and dark evenings…
Scottish Winter Things To Do
1. Frozen landscapes
We all know Scotland can be gorgeous in summer but the drama of winter can actually enhance its natural beauty.
From snow covered mountain tops to beautiful frozen waterfalls and thickly frosted moors, you're never too far from an amazing backdrop. Loch Morlich in Aviemore with its sandy banks is a popular summer spot with many water sports on offer but we can't help but feel it shows off even more during the winter months.
2. Light up
There are some amazing light installations taking place all over Scotland this winter and our top pick of Castle of Light.
The iconic Edinburgh Castle will be getting a dazzling make-over on selected dates from the 14th November with an amazing visual display for all the family.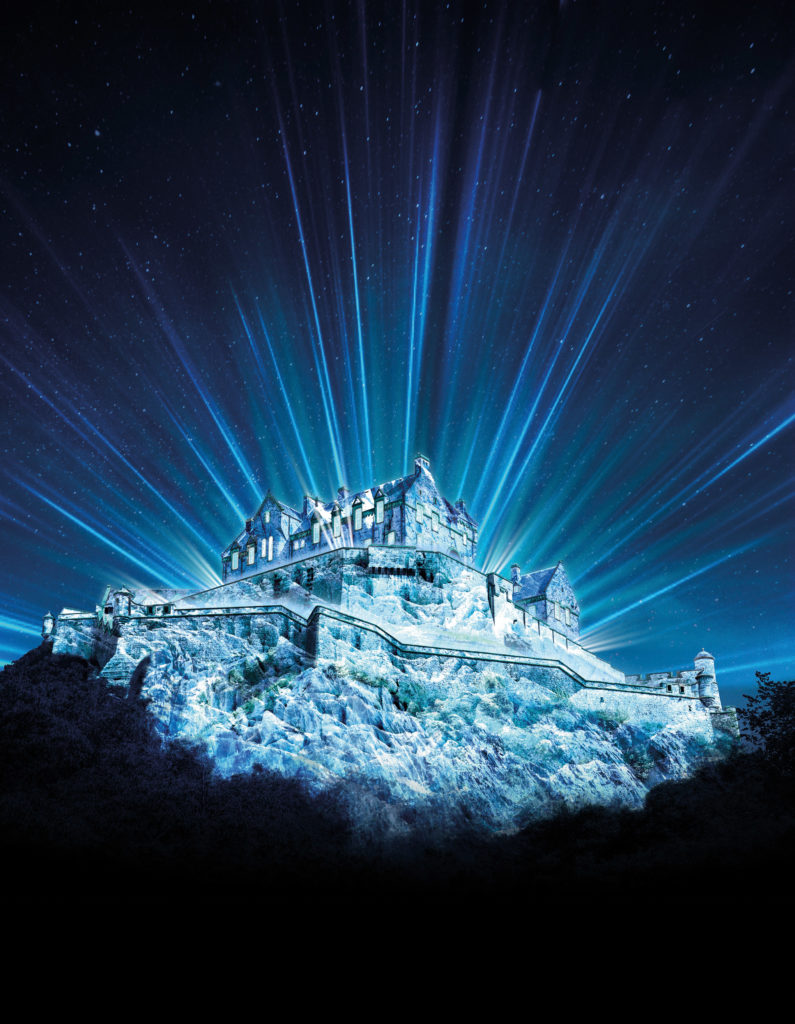 3. Celebrate in style
While cosy pyjamas and Netflix may be calling to you as winter descends, the colder season in Scotland provides some excellent excuses to go full on glam.
Of course Christmas and Hogmanay are on the horizon but St. Andrew's Day in November and Burns Night in January provide extra reasons to don your finery and dance the night away.
There are balls, ceilidhs and suppers held all over the country to celebrate these two events so get them in your calendar and hunt out your nearest party pronto.
4. Eat, drink and be merry
Not that we really need an excuse to indulge in our national dishes but there is no denying that much of our cuisine is designed to take the chill out of our bones.
Head to the Moray Coast for a piping hot bowl of Cullen Skink in its native surroundings or, if you fancy some truly traditional Scottish cuisine, head to the Ubiquitous Chip in Glasgow's West End to sample their famous venison or veggie haggis for a winter meal you won't forget.
5. Roam with reindeer
Although the Cairngorm Reindeer Centre is open between late February and early January, when better to appreciate Santa's little helpers than the winter months?
This free roaming herd of reindeer are truly spellbinding and at different times of year it is possible to visit them in the snowy mountainside or in the paddocks in Glenmore.
These friendly giants are sure to have you falling in love with winter all over again – they even stole the No.1 team's hearts on a fashion shoot a couple of winters ago!
6. Festival season
Forget tents, warm wine and oceans of mud, one of Scotland's best music festivals actually takes place over the winter months.
Celtic Connections, which runs from mid January to early February, sees more than 2,000 musical artists from all over the globe descend upon Glasgow for a fortnight of amazing music, gigs and events across the city.
7. Spot the Northern Lights
While the fabulous display that is the Northern Lights may often be associated with Iceland and Norway, autumn and winter bring improved chances of catching the spectacle on home turf.
This natural light show can be elusive but long periods of darkness, low light pollution and cold but clear weather are all said to improve your chances.
The location is also important with more northerly parts of the country having among the best chances and some amazing Aurora Borealis displays have been spotted in the Highlands, Aberdeenshire, Lewis and Harris.
Just remember to check the forecast, cosy up and prepare for a magical phenomenon.