Sponsored: No.1's Top Luxury Interiors
---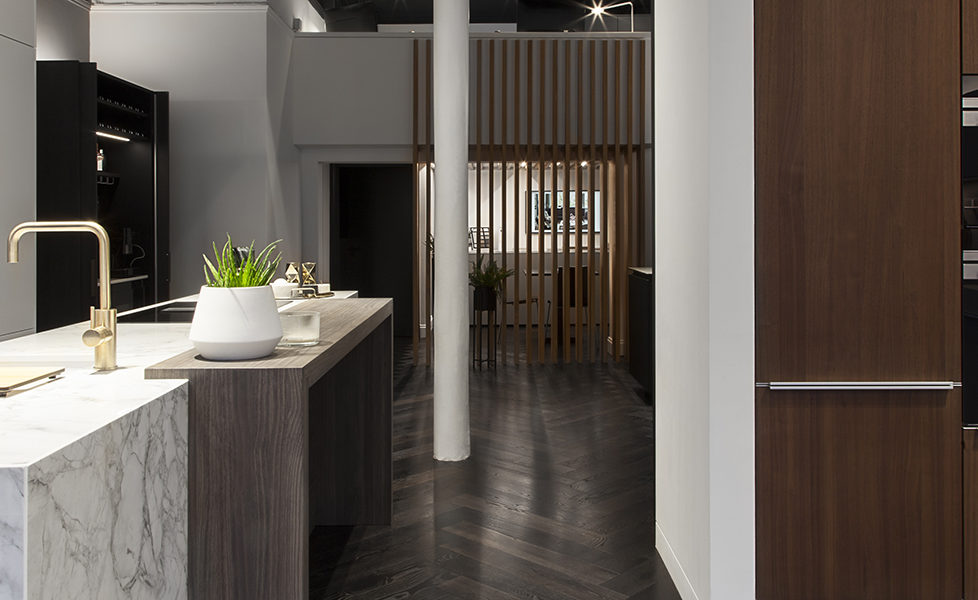 From bathroom fittings and kitchens to carpets and artwork, this list will meet every domestic issue you can think of…
Top Luxury Interiors
The word 'home' can mean something different to everyone. It could be synonymous with a cosy sanctuary in which you escape from the trials and tribulations of everyday life; it could be a social hub, used to reconnect both with yourself and with friends and family.
However you define your 'home', it should be somewhere you feel both rested and revitalised so it is essential that it looks and feels special. In order to help, we've rounded up our favourite interior brands to help you make your home into your favourite place!
William Wilson
Beautiful bathrooms are a speciality at William Wilson showrooms, which offer the best in design from some of Europe's most popular manufacturers.
A wide range of the latest styles are available as well as expert advice, meaning projects ranging from a small ensuite make-over to a complete redesign of your family bathroom can be achieved to suit any budget.
William Wilson bathroom showrooms are a one-stop shop for bathroom suites, showers, enclosures, bathroom furniture, ceramic tiles, wet-wall panels, taps and accessories.
When it comes to William Wilson, there is no design too basic, nor vision too bold.
From stylish, cutting-edge designs making a clutter free, minimalist statement, to luxurious oases of calm and glamour, William Wilson can provide for all of your bathroom needs.
Visit a showroom near you for some inspirational ideas and advice, or browse their website here.
The Spray Factory
The Spray Factory is a five generation family owned company and a brand leader in the field of spray finishing furniture.
Situated in central Dundee, they provide a comprehensive and high quality service to both the public and private sectors.
Rather than splashing out on new kitchen units, simply transform, revive and recolour them with minimum fuss and at very competitive costs.
The Spray Factory finish your cabinets with the sheen level of your choice, provide new worktops, tiling, handles and can even assist you with new appliances if desired
And before you think of replacing them, damaged or dated dining suites and coffee tables can all be recycled and rejuvenated – at a fraction of the cost!
Visit them in store today or browse their website for some inspiration here.
Edinburgh Radiator Cover Co
Established in early 1997, the Edinburgh Radiator Cover Co have gained an excellent reputation for delivering the highest quality radiator cabinets in a wide range of designs and finishes for clients throughout Edinburgh, the Lothians and Fife.
The quality of their finished products will always be of the highest standard, regardless of the size of order, as there is no job too big nor too small for this company.
All estimates are completely free of charge regardless of the distance travelled, and they will 'never be beaten on price' with respect to the high quality workmanship delivered.
Radiator covers are an effective way of both child proofing and adding some personal style to your home.
By using only the most advanced materials and techniques to build their cabinets, the Edinburgh Radiator Cover Co can offer a ten year guarantee for their products, which give off 10% more heat than a normal radiator.
Visit their website here and ask for an estimate today.
Gallery Q Dundee
If you're looking to update your home décor or are on the hunt for some feature artwork to add to your walls or mantelpiece, look no further than Gallery Q Dundee.
Originally established in 1999 as the Queen's Gallery in Dundee's historic Nethergate, Gallery Q Dundee represents a variety of carefully selected contemporary artists and jewellers who create original works of art.
Regularly changing exhibitions are displayed over two floors. Many of the artists are household names, but Gallery Q also supports young emerging artists and makers across Scotland – meaning you could own the work of the elite up and coming!
The gallery offers a welcoming environment to view and enjoy its superb collections of paintings, prints, ceramics, glass, jewellery and textiles.
If you are unable to visit in person, you can reserve works online, and the gallery can even email you examples of art or help arrange commissions.
Edinburgh Carpet and Flooring Warehouse
Edinburgh Carpet and Flooring Warehouse have Scotland's largest range of twist, loop and cord carpets. With options of wood, laminate, vinyl and click LVT as well, it really is flooring heaven!
Carpets bring warmth to any room and this particular warehouse carries a vast stock – from man-made to pure wool and ranging in pattern from tartan, striped, speckled to plain. There's something to suit every home and every budget.
While carpets are cosy, the warehouse's Luxury Vinyl Tile, Solid Wood and Laminate Floorings allow you to design and place sleek and stylish floors from famous brand names such as, Karndean, Amtico, Moduleo and Uni – Click.
Edinburgh Carpet and Flooring Warehouse pride themselves on offering high quality flooring that will transform your home.
So, whether you're looking to make your living room more snug or add some grandeur to your dining area, have a scroll through their website to see how they can help.
Vantage Windows and Doors
With many years of experience supplying and installing double glazing across Scotland, Vantage Windows and Doors have built up a wealth of knowledge in the field. As a result, they were voted the Best Window and Door Company in Scotland in both 2018 and 2019.
Their Casement windows are smart, simple and the most popular style on the market, while the uPVC sliding sash windows they offer are perfect for those who own an older property or those who prefer traditional aesthetics. If you are after something more practical, their tilt windows do not compromise on quality or design.
Vantage Windows and Doors offer multiple door styles, including uPVC, Patio, French and Bi-Fold. Not only will they transform your home aesthetically, they are all 'Which?' approved and are designed to enhance your property's security too.
Visit their website to view finance options, or pop into their storeroom in Bellshill where you will be free to ask questions with no pressure to buy!
Scottish Linen
Scottish Linen is the retail arm of Peter Greig & Company Ltd, a traditional 4th generation family run business established in 1825.
The company weaves bespoke linens and natural fibres at the original site in Kirkcaldy and values good quality, excellent service and innovative design.
As the last major original linen manufacturer in the UK, the company prides itself on its expertise and long history of weaving.
All of their fabrics are woven in Scotland to the highest specification, with finishing processes undertaken throughout the UK.
Their beautiful top-quality linens are suitable for upholstery, drapery, apparel, tapestry and artist canvas and they are excited about developing new products, such as linen scarves, throws, sheets, towels and dish towels, all coming soon.
With a goal of bringing top quality fabrics straight from the loom to your home, Scottish Linen offer reasonable and affordable prices.
Visit them online or on Facebook, Twitter and Instagram @Scottish_Linen.com.
Bauen Designs
Bauen Design is the new home of luxury kitchen brand, Poggenpohl – the oldest and best-known kitchen brand in the world.
It is headed by Licia Di Pasquale, who has over 20 years' experience in the industry, including working for Poggenpohl UK, and is certainly an expert in her field.
The Bauen Design showroom on Hyndland Road displays some of the best features and benefits to a Poggenpohl kitchen.
"Here we offer our clients a completely bespoke design service, learning as much as we can about our client's lifestyles allows us to compile a design tailored exactly to their needs. We not only design kitchens we advise on the full interior, from lighting, flooring and wall colours."
"Our clients expect the highest levels of service, they trust us and what we can do for them. It is very important to us to exceed these expectations."
Visit their showroom at 181 Hyndland Road, or see their website for more information.
A H Mackie & Co
If your favourite place to be at home is your garden, A H Mackie could help you transform both the interior and exterior of your house, allowing you to admire your lawn from a comfortable view point.
Long established blacksmiths based in Boyd Street, Largs, A H Mackie have over 30 years' worth of experience in all aspects of garden and ground care, and now specialise in bespoke glass and steel work.
They can install any size of balustrades, surrounding anything from indoor banisters to outdoor decking, providing you with the perfect finishing touches and the perfect platform from which to appreciate your surroundings!
If you would like to make an enquiry, phone them on 01475 673138.