No.1 Visits: Dalmeny Park House Hotel
---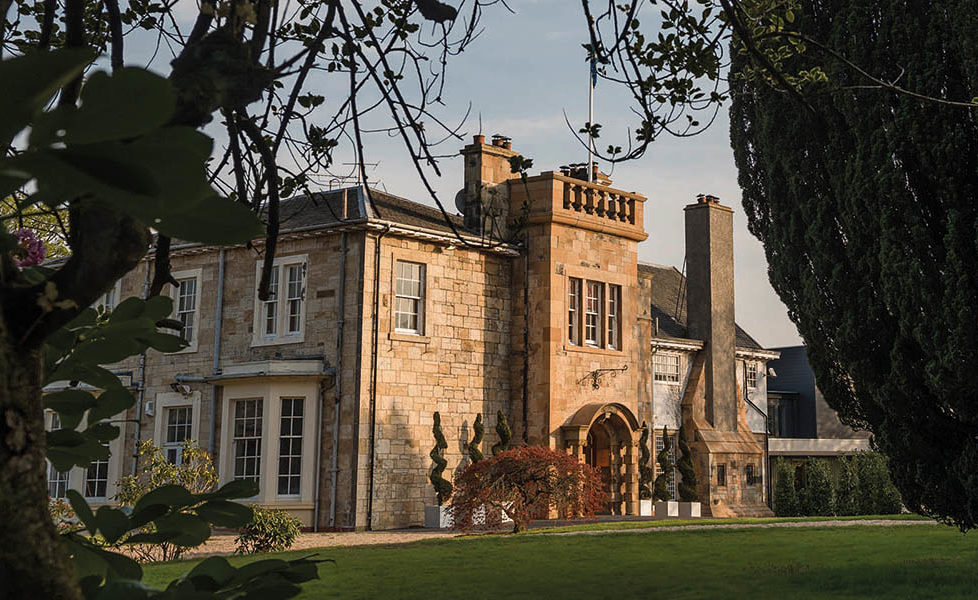 What lies inside this South Glasgow mansion? No.1 were keen to find out…
Dalmeny Park House Hotel
It's not often you stay at a hotel less than 15 minutes from your house, but we leapt at the chance when offered a night at Dalmeny Park House Hotel. We'd driven past the beautiful mansion many times and were always intrigued about what lay behind the impressive façade.
On arrival, we parked up and were able to get a better look at the striking house and the outdoor seating area. On the day of our visit, families were sitting outside enjoying some fresh air whilst their little ones blew off some steam running around the extensive grounds. The outdoor areas are clearly a big hit with everyone.
Stepping inside the hotel, we were surprised to see how modern and decadent the furnishings are, this is certainly a hotel that doesn't skimp on style. As we had dinner booked soon after our arrival, we got checked in quickly and made our way up to our room. I say room, but we were actually lucky enough to stay in the Balmoral Suite.
The suite looks out over the gardens, and as the sun was just going down, the vivid pink and orange sky only amplified the romance of the room.
Swathed in luxe velvet and silk textiles, bedding and soft furnishings, with a huge four-poster bed – the suite makes quite the impact. It also houses a living room with a sofa bed plus a bathroom with double Jacuzzi bath.
There was no time to swan about in our fancy suite just yet as we were keen to enjoy a pre-dinner cocktail before our reservation, so we headed back downstairs.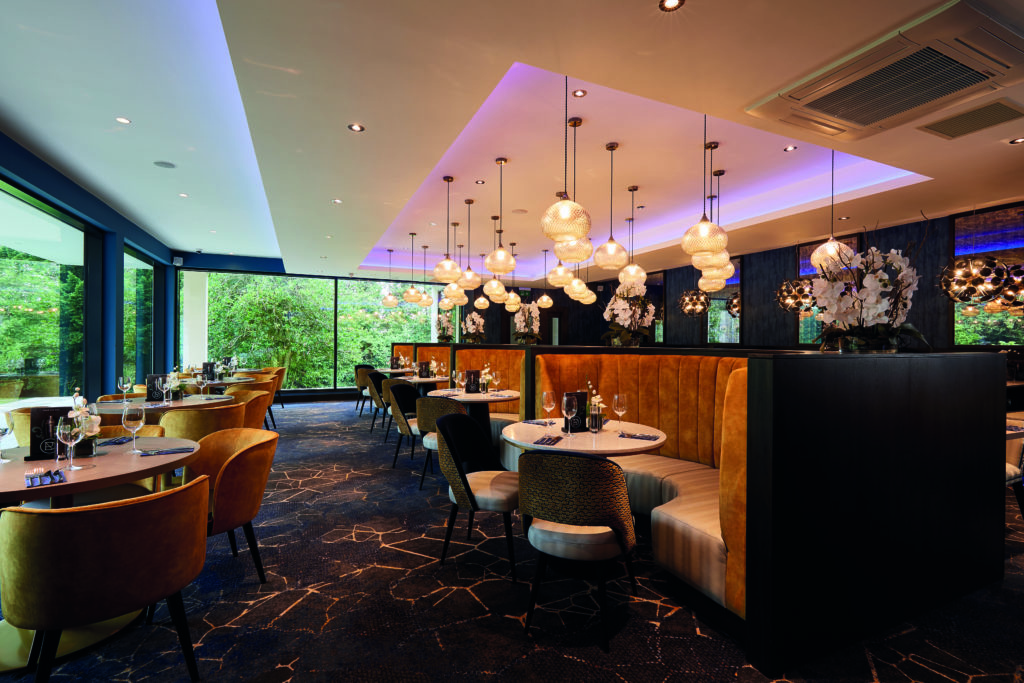 You may have heard that there is a debate raging online about whether you should look up the menu of a restaurant before visiting. Some people say it spoils the surprise, but I must confess, I always look.
So whilst sipping on our cocktails and flicking through the menu of the Orchid Restaurant, I already knew exactly what I wanted to order. There is a ton of choice, so I did have a little wobble and nearly changed what I had my heart set on.
However, by the time we were shown to our booth, I'd swung back around to my original – salt and pepper crispy squid rings to start, with my partner opting for the melted brie pot. Both were utterly delightful.
Next up was my main of a half lobster thermidor with tiger prawns – which came beautifully presented and the portion was generous.
Across the table, a succulent fillet steak with a side of garlic prawns was the ultimate surf and turf option. A couple of glasses of prosecco topped off our mains perfectly.
After all that food I was stuffed, but there's always room for dessert, especially when Nutella profiteroles are an option. Since we were being so decadent, a Pornstar Martini seemed too good to pass up.
By then, although the atmosphere in the bar looked inviting, the Jacuzzi bath in the suite was calling my name, so we left the restaurant and bar area, already making plans for when we could come back and enjoy it for a little longer.
Visit: Dalmeny Park House Hotel, Lochlibo Road, Barrhead, G78 1LG
E: reception@dalmenypark.com
£95 per night based on two people sharing, is the starting cost of rooms.