AWA 2019 Winner: Becca Sellar
---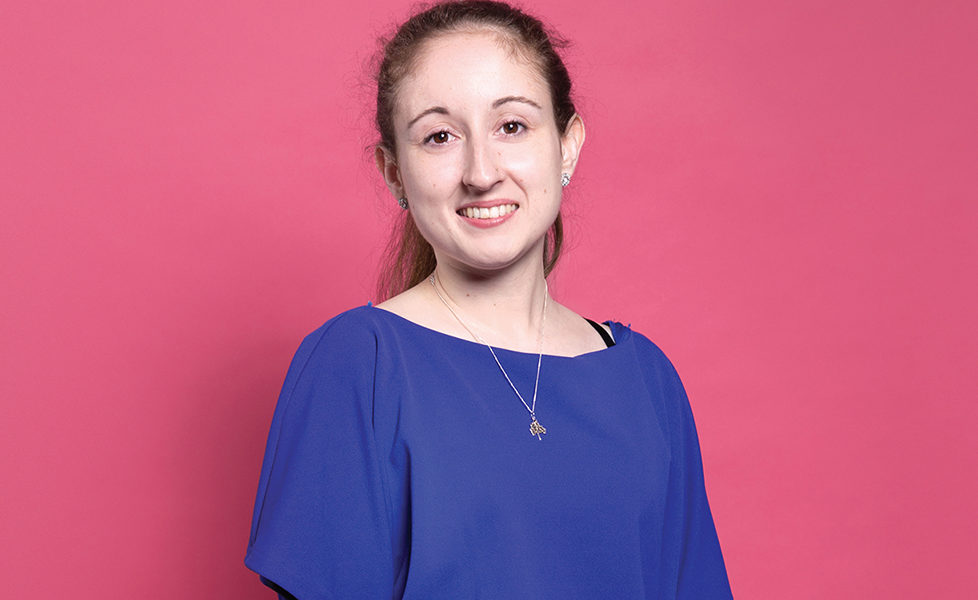 As nominations open for No.1's Amazing Women Awards 2020, we take a look at last year's winners.
Amazing Woman: Becca Sellar
Becca Sellar, 25 from Glasgow, is currently the only female on the Scotland amputee football team…
I was born with a congenital deformity called fibular hemimelia. This meant my lower right leg had to be amputated. But I've never let this stop me doing what I want when it comes to sports.
I began playing disability sport in 2016 with a local team. For a while, I was feeling isolated and was suffering from back and joint problems. I really needed something positive to focus on so I gave professional football a shot and played on crutches to begin with. I now use my prosthetic to play.
I then entered into a regional league with the team and competed in England. I've been hooked ever since. It's not just about enjoying the sport but it also gave me a routine and a change of lifestyle. It made me think of my disability as a positive thing.
From competing in matches to making friends, my sporting journey has been amazing. The bond you build as a team and the effort you all put in to achieve something is amazing.
I try not to let anything stop me. Disability sport can often look quite intimidating I think, because we're using mobility aids. But it just shows we can all do it; we are all capable of anything.
It feels absolutely surreal to win an award. I was up against some really incredible women, so to be recognised in this category is amazing. I can't quite believe it and to be recognised on this scale is hugely important to me.
The Amazing Women Awards were absolutely incredible. I've met such lovely people and it celebrates so many incredible women in Scotland. It just shows you, anything is possible and you should follow your dreams.
—
The No.1 Amazing Women Awards 2020 are here to celebrate the strong and inspiring women of Scotland!
The No.1 Amazing Women Awards are back and will give you a chance to celebrate the women of Scotland and we would love you to get involved. We want to recognise and shout about the amazing deeds and efforts of the women all around the country and we need you to tell us all about them. Nominations can be submitted here.
Nominations close 22nd November 2019 so don't miss your chance to shout about the unbelievable ladies who make a difference every day.