AWA 2019 Winner: Heather Dunnell
---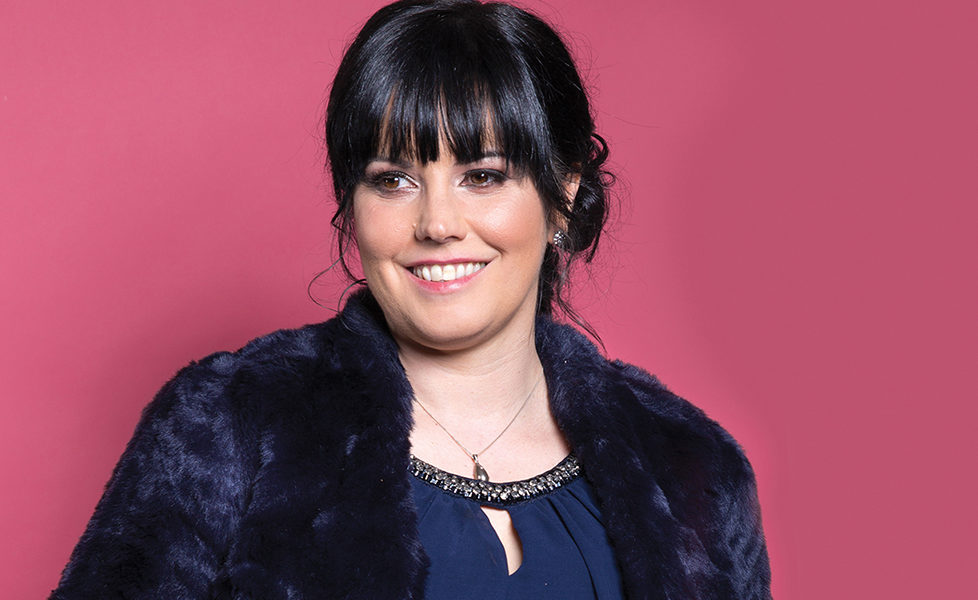 As nominations open for No.1's Amazing Women Awards 2020, we take a look at last year's winners.
Amazing Woman: Heather Dunnell
Heather Dunnell, 39 from Stirlingshire, has created a walking community for thousands of Scottish women…
I started walking for fun a few years ago and found it very therapeutic. It can help with many things such as mental health issues, depression and fitness. I thought it would be a good idea to start a group to bring people together.
I created a Facebook group, called Scottish Women's Walking Group, in April 2017. It has all exploded from there. I added a friend of mine, then she added someone else and the ball started rolling. We now have around 8000 members.
We walk all over Scotland and cover so many areas. I'm based in the central belt but the great thing about the group is that there are members all over Scotland. The page has created a community hub which allows women to create their own walking paths, meet up and go together. There is no set age group and everyone is welcome.
There is no commitment to joining. Our group doesn't have any membership fees and we're not committed to go on a certain day. The great thing is you can choose when, where and who you want to go with. It has been fantastic for making friends and exploring Scotland.
We have definitely become a strong community now. I get messages from so many women saying how much the group has changed their life. It is really quite mind blowing.
We actively post pictures and videos of our adventures. This means that those who aren't able to go on more strenuous walks can still get involved. They can see what we're up to and where we are exploring.
It is all about building self confidence and strength,while meeting amazing women along the way. Some women feel like they can't physically do it but feel more confident if they go with a group. It is always easier if you've got a friend!
I feel shocked but really privileged to have won. It is such an honour, and I'm so happy to do this for all the other members of Scottish Women's Walking Group. We all help each other. I think that's what every woman needs in life – the support of her friends.
—
The No.1 Amazing Women Awards 2020 are here to celebrate the strong and inspiring women of Scotland!
The No.1 Amazing Women Awards are back and will give you a chance to celebrate the women of Scotland and we would love you to get involved. We want to recognise and shout about the amazing deeds and efforts of the women all around the country and we need you to tell us all about them. Nominations can be submitted here.
Nominations close 22nd November 2019 so don't miss your chance to shout about the unbelievable ladies who make a difference every day.