AWA 2019 Winner: Elaine McHugh
---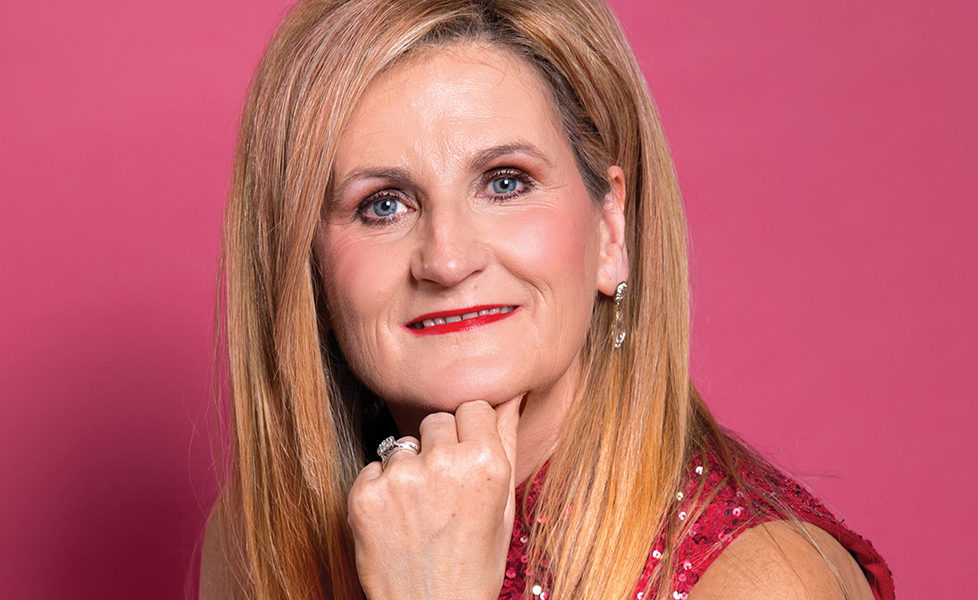 As nominations open for No.1's Amazing Women Awards 2020, we take a look at last year's winners.
Amazing Woman: Elaine McHugh
After her 22-year-old daughter passed away, Elaine McHugh, 57 from Glasgow, raised amazing funds for cancer charities…
I wanted to do something positive in my daughter, Eilidh's, name. After developing a rare form of cancer, her dad, sister and I decided to raise money for Beatson Cancer Charity. We've now raised over £180,000 in her honour through fundraising events. We have such an incredible support system.
Eilidh became ill very suddenly and, two years on, we are still in shock. Even talking about it, it almost feels like it isn't my story to tell or I'm talking about someone else.
We've now had 24 months to consider what we want to do with the money. People have given up their time, money and care so we want to do something that is Eilidh's legacy while helping others.
I also wondered about those who don't have a support system. What would they do after losing such a precious gift in their life, without emotional or financial support? This began Eilidh's Beatson Project, which now helps families in this situation.
But it isn't always about raising money. It is about coming together to honour Eilidh. I say to everyone who supports us that the money is fantastic, but making a difference to people's lives is our goal.
Eilidh also gained a first class degree in pharmacy at Strathclyde University. We decided some of the money raised would go there and now Team Eilidh have raised over £100,000. This has been given out in £5000 scholarships to young people who might find it difficult to afford to go to university.
We've now given out 21 paid university scholarships. We launched in 2018 and our aim is to give scholarships to 25 students by the end of 2019. Eilidh would have turned 25 this year so we want to honour that.
My two daughters inspire me every day. Kerry, Eilidh's sister, has so much courage and strength. They both inspire me to carry on
Eilidh's name in Gaelic means 'light' and Kerry's is 'dark'. I didn't know this when choosing their names, but we have a saying that Eilidh is our light wherever we are. No matter what we do, she is there. The Amazing Women Awards actually fell on Eilidh's second anniversary – and if there was every anything to honour her, this is it.
I feel so proud and honoured to have won. This award has given me a reason to live beyond these two years since losing Eilidh. It's made me realise I should laugh again and enjoy life. I believe Eilidh really was looking down on me when I won – her light is continuing to shine through.
—
The No.1 Amazing Women Awards 2020 are here to celebrate the strong and inspiring women of Scotland!
The No.1 Amazing Women Awards are back and will give you a chance to celebrate the women of Scotland and we would love you to get involved. We want to recognise and shout about the amazing deeds and efforts of the women all around the country and we need you to tell us all about them. Nominations can be submitted here.
Nominations close 22nd November 2019 so don't miss your chance to shout about the unbelievable ladies who make a difference every day.