AWA 2019 Winner: Coady Dorman
---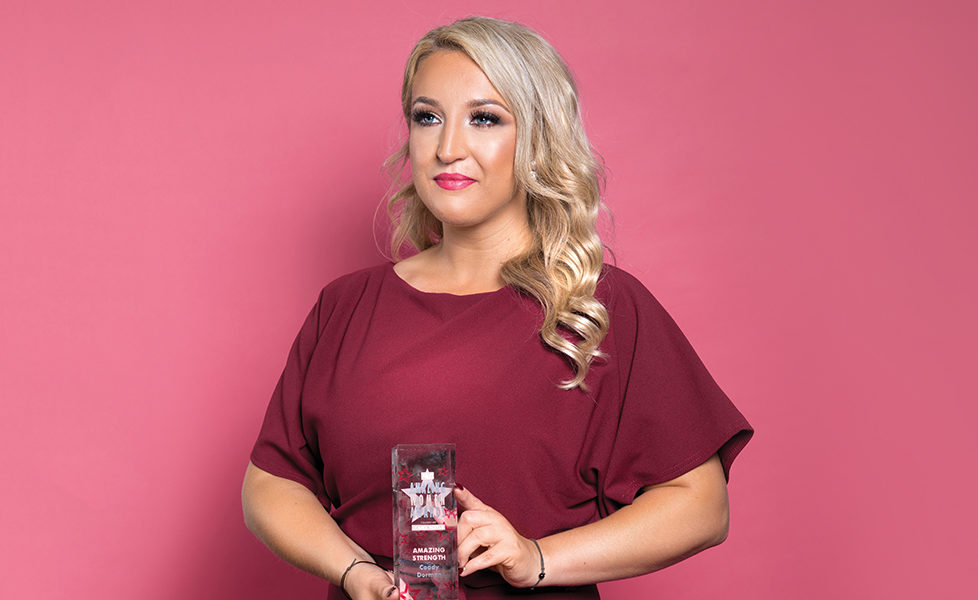 As nominations open for No.1's Amazing Women Awards 2020, we take a look at last year's winners.
Amazing Woman: Coady Dorman
Coady Dorman, 28, from West Lothian, gave birth 11 weeks early and now helps other families in a similar situation…
In 2014, my son Matthew was born 11 weeks early and we had to stay in hospital for nine weeks. I had an emergency C-section after developing pre-eclampsia which affected my blood pressure. I remember worrying if my baby was going to survive.
It was a very difficult time. After receiving amazing support from the hospital, I wanted to give back. My first fundraiser raised £2000 for Edinburgh Royal Infirmary's Special Care Unit.
I then found Bliss' Facebook page, which raises awareness for babies born premature or sick. They asked for volunteers in the children's ward at St John's Hospital in Livingston. At that point Matthew and I were practically living there anyway, so I began my journey helping others.
It is great to be able to support other parents going through the same thing. I soon went on to become a Community Ambassador for Bliss and now I help to raise funds too. People don't realise that, although babies need help, parents need support too. I think the government could do more to make things better for those families.
I was involved in the Neonatal Expense Fund that the government set up last December. This was to get funding for families to reclaim fuel, food and parking expenses when visiting a hospital long term.
I also helped to organise the Bliss Baby Charter. For this, we discussed the charity's three year plan with Scottish MPs, and I told my story at Holyrood. I remember being so nervous because there were so many people, including Sara Hoy [married to Chris Hoy] listening. Her son was also born premature and I was excited to meet her after following her story. Wee Matthew stood next to me and held my hand during it.
I also work with Scottish Women's Aid. I've given a personal case study which I hope will help towards changing domestic abuse legislation. I spoke about leaving a relationship when Matthew was little as I didn't want my wee boy growing up thinking it was normal behaviour. I believe changes still need to be made in Scotland.
I suffered with post-traumatic stress from it all. It took me a while to feel stable again. But I decided I didn't want to grieve, I wanted to make a change.
I never thought for a second I'd win this award. I was surrounded by so many incredible women at the awards, so it is a complete honour.
—
The No.1 Amazing Women Awards 2020 are here to celebrate the strong and inspiring women of Scotland!
The No.1 Amazing Women Awards are back and will give you a chance to celebrate the women of Scotland and we would love you to get involved. We want to recognise and shout about the amazing deeds and efforts of the women all around the country and we need you to tell us all about them. Nominations can be submitted here.
Nominations close 22nd November 2019 so don't miss your chance to shout about the unbelievable ladies who make a difference every day.