No.1 Visits: Auchrannie Resort
---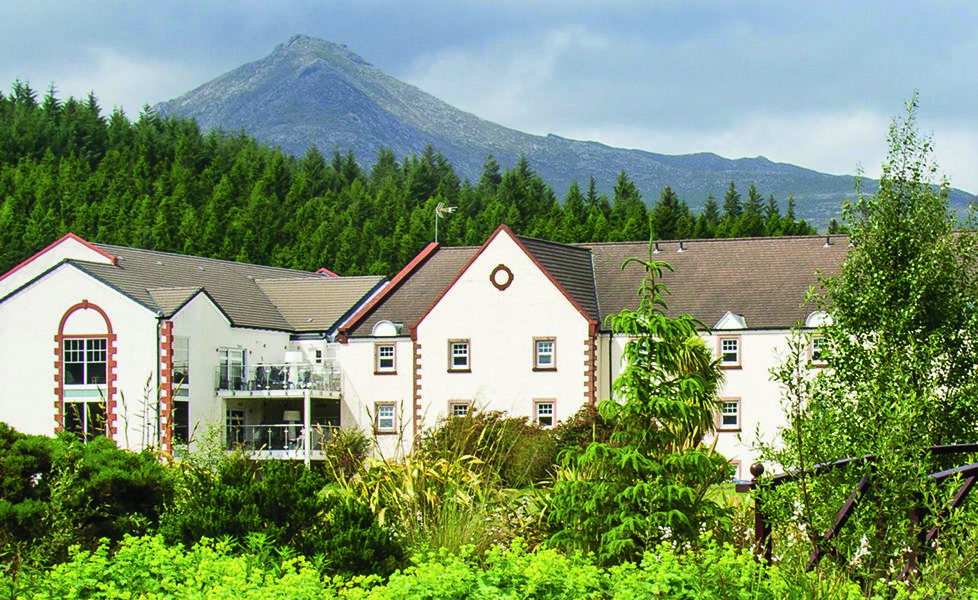 Could a weekend away in this luxurious setting make-up for the lack of a summer holiday? We were keen to find out…
Auchrannie Resort Review
This year we didn't manage to get abroad for a summer holiday, so instead, a few weekends away had to plug the gap. But can anything really compete with getting away to the sun? We were keen to see if Auchrannie could step up to the plate.
Set in beautiful surroundings on the Isle of Arran, getting there involves a one hour boat ride from Ardrossan. With two kids in tow, the novelty of a boat ride really did make it feel like we were going on holiday, especially given the stunning views from the top deck. It beats trying to entertain toddlers in a cramped airport and then on an even more cramped plane, that's for sure.
Once we landed on Arran, the Auchrannie resort was a short five minute drive from the ferry terminal. We parked up and headed into the spa and leisure building, which is where we would be staying for the night.
The kids were eager to try out the amenities, so we went straight to the pool. Or should I say one of the pools. There are actually two in the resort, but the one we chose is the most child friendly, with a separate dip pool and water features to keep little ones happy. There is also a café at the pool side so you can get a drink and a snack in between all of the splashing about.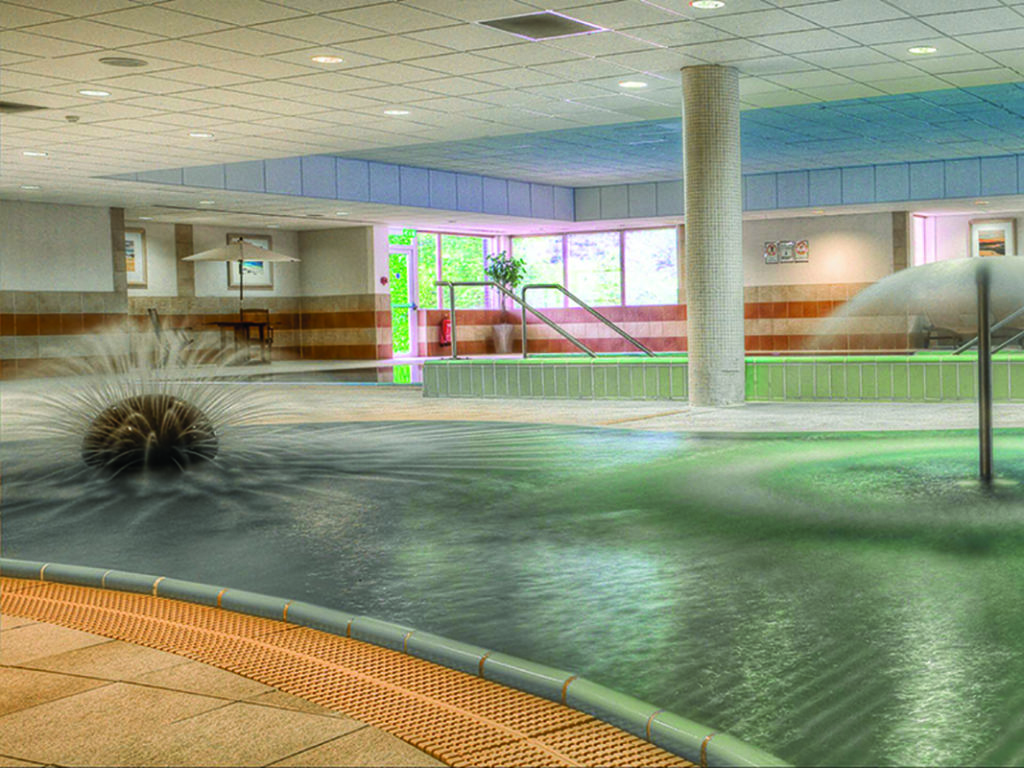 Anyone with young kids knows there's no rest for the wicked, so after the pool we were met with persistent whines of 'I'm hungrrrrry', and hangry kids are no fun for anyone. So even though it was a little early for lunch, we headed to Cruize Bar Brasserie. Of all of the dining options, Cruize is the most family friendly and laid-back, it even has a small adjoining soft play for kids to burn off some energy whilst they're waiting for their food.
And that's exactly what our two did, barely able to believe their luck that they didn't have to sit still at the table for a second longer than was absolutely necessary.
We opted for a quick snack to take the edge off since we had an early dinner booking back at Cruize that evening.
It was then time to hit the main soft play, The Play Barn. All this activity before we'd even set foot in our room – the kids were delighted. After another hour or so of running ragged and then half an hour of playing in the little adjoining play park, mum, dad and kids were more than ready for a little chill out time.
So we finally made it to our room, and what an impressive room it was. The Executive Double featured a huge super-king bed, patio doors leading out to a private terrace with table and chairs and a super swanky bathroom. But the part that really caused excitement amongst our party was the separate room with bunkbeds and TV's at the foot of each bed. Usually bedtime is an epic battle, but it was only 3.30pm and my three-year-old was asking for her PJs so she could hop into bed and watch some CBeebies.
You can also use a memory stick in the TVs, so after some Teletubbies we had two delighted little girls watching Frozen on repeat as they do at home (the joys), giving us some time to get unpacked and have a breather.
Just outside the room is a kitchen area with ice machine, microwave, washing machine and dryer. This is useful with kids as we could get the swimming costumes and towels dried in a hurry.
Before we knew it, it was time for dinner. By now the kids knew the routine, so they raced to the soft play whilst I perused the menu, ready for the typical minefield of trying to find something my two fusspot kids would eat.
However, Cruize had the perfect solution, a children's buffet for only £4.95 a head. That meant my girls could have just three chips, some cucumber sticks, a chicken nugget each with two pieces of penne pasta if they so desired… and of course they did indeed want just such a hodgepodge of items.
Whilst they happily tucked into their 'bits and bobs' plate, we opted for some carbonara and a haggis burger – both of which were delish. After another shot in the soft play, we had two very tired kids on our hands (hooray!) and so it was back to the room to get the girls to bed and for the grown-ups to relax in the luxurious surroundings.
The next day we all had a quick swim, a run around the park and then it was time to hotfoot it back to the ferry. The only way to drag the girls away from the resort was to promise them we'd be back, and that we will.
Auchrannie Resort, Auchrannie Road, Isle of Arran, KA27 8BZ