Sponsored: Specsavers Launch Design Collective
---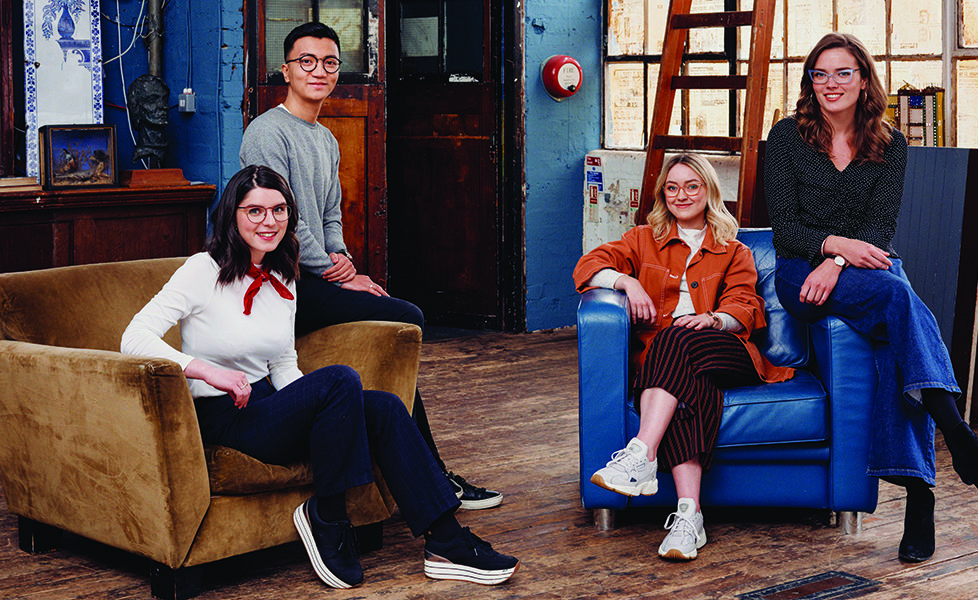 From drawing board to High Street…
Specsavers Design Collective
This summer Specsavers is supporting fresh British design talent with the launch of the Specsavers Design Collective range.
The unique collection of 14 glasses and sunglasses, designed by four students, including Lydia Blackshaw from Glasgow and Tiffany Bachelet from Dundee, draws on personal inspirations to create a range that celebrates individuality and encourages everyone to wear their specs with pride.
Available in stores nationwide, glasses lovers looking to express their style through their specs can choose two pairs for £99.
The four designers – Lydia Blackshaw, Tiffany Bachelet, Emily Hill and Joshua Teodoro – entered Specsavers' inaugural design competition last year, with their creations chosen from more than 140 entries.
Lydia Blackshaw, graduate of Jewellery and Silversmithing at Glasgow School of Art
"My inspiration came from seeing the rise in popularity of clear glasses – I wondered if I could add personality with pops of colour. When you look at the glasses straight on, you see clear acetate. Turning them to the side lets the colour and character come through.
"Being able to create my designs and see them come to life is really inspiring. I think there are similarities and transferable skills between jewellery and glasses design, so it's been quite an easy transition for me."
Tiffany Bachelet, studying Product Design at University of Dundee
"I'm a bit short sighted, so one of the reasons I entered was because I wanted to wear my own designs. I really wanted these glasses to be for everyone, not gender specific. For me it's about style. If you like the glasses, you should wear them and not worry about social constraints.
"My tip for aspiring designers would be to go for it when opportunities like this come up. It's been an amazing learning process for me."
Special No.1 Offer
To mark the launch of the stylish new range, No. 1 has teamed up with Specsavers stores across Scotland to offer readers £40 off designer frames*. Just take a copy of the magazine to your nearest store and quote "No. 1″ to receive £40 off glasses from the £99 – £169 range.
To book an appointment, call 0800 0680 241 or visit specsavers.co.uk to find your nearest store.
*Offer valid until 1st November 2019.