The Laurent-Perrier Champagne Garden
---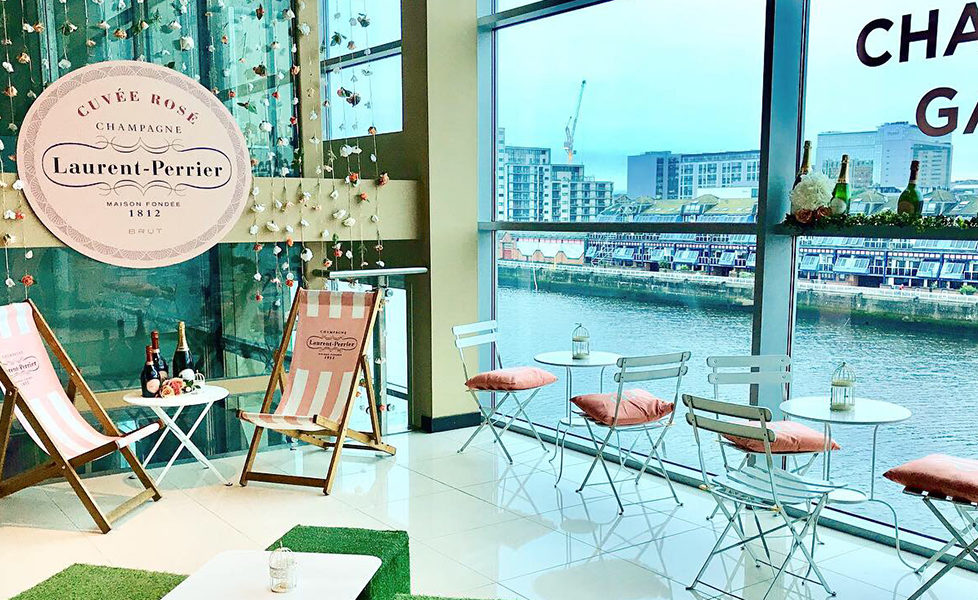 Summer is officially winding to a close, and we need to use the word 'summer' loosely because, let's be honest, weather-wise it has been a bit of a letdown.
Plans for barbecues and sitting in beer gardens were washed out more often than they actually went ahead. So with the constant threat of rain, the idea of a garden – an indoor garden no less – that protects you from the elements whilst making you feel like you're sipping on a cocktail al fresco was more than appealing.
Laurent-Perrier Champagne Garden Glasgow
Alea Casino has been a popular staple of Glasgow's waterfront for many years and now, with their new Laurent-Perrier Champagne Garden, they've added another string to their bow. With the promise of floor to ceiling views out over the river and city plus luxury Champagne galore, we just had to check it out.
The garden is located on a mezzanine and is hard to miss with its staircase wrapped in ribbons and a curtain of beautiful hanging flowers and foliage inviting you in. The space is intimate, with a smattering of tables and deckchairs and a cute over-sized birdcage decked out in flowers.
When visiting the garden, there are a couple of packages you can choose from. Either the Laurent-Perrier Rosé option, which costs £25pp and includes a glass of Laurent-Perrier Rosé on arrival, chocolate dipped strawberries and gourmet popcorn to nibble on whilst enjoying the views, or the Laurent-Perrier Vintage option.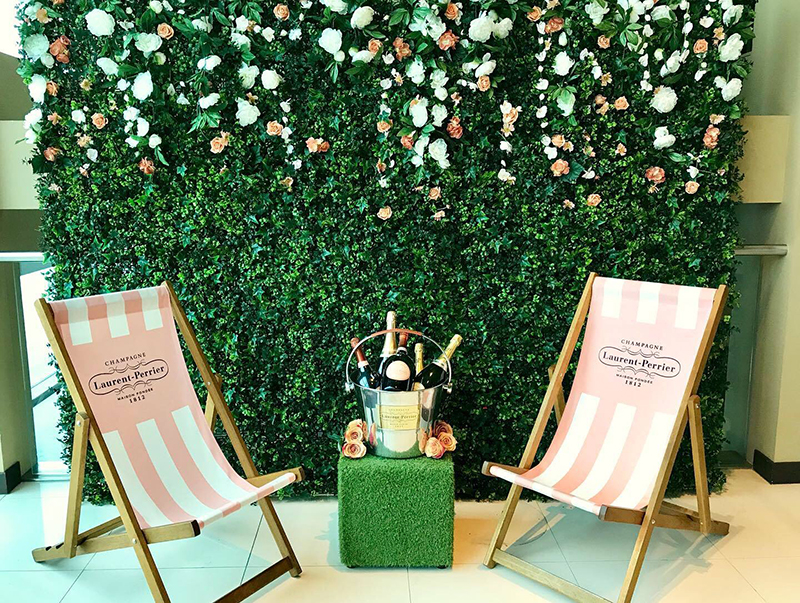 We opted for the second choice which costs £45pp. For this price you can enjoy a tasting trio of summer garden-inspired cocktails, a glass of Laurent-Perrier Rosé, the popcorn and chocolate dipped strawberries as well as a chef's choice buffet – great value for money.
We chose a table right at the window and were quickly brought our crisp chilled glass of Champagne to enjoy whilst we awaited the rest of our goodies.
When sat in the garden, you'd never know you were in a casino, it feels very private and a little bit like you're on holiday. The holiday vibe definitely continued when we were brought our three tasting cocktails – they were absolutely delicious and far too easy to drink!
Thankfully the buffet selection was super impressive and helped to soak up a little of the champers. The food was served afternoon tea style – a really cute touch that would be amazing for a hen party, baby shower or work get together.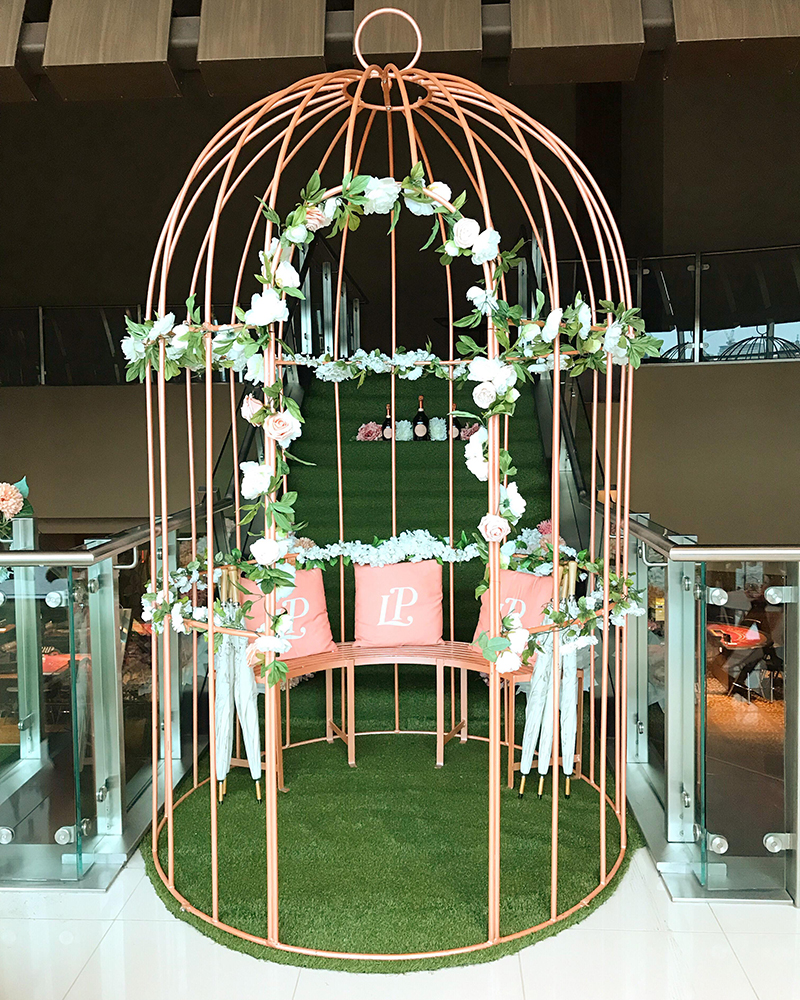 We spent a few hours putting the world to rights over bubbles and buttered scones in the gorgeous setting, all for less than £50 a head. And with the news that the Laurent-Perrier Champagne Garden in Glasgow is to stay put, even over Christmas, we can't wait to head back.
Visit: Alea Casino, Springfield Quay, Paisley Rd, Glasgow, G5 8NP
T: 0141 319 4943
W: glasgow.aleacasinos.com