You Won't Believe These Beauty Dupes
---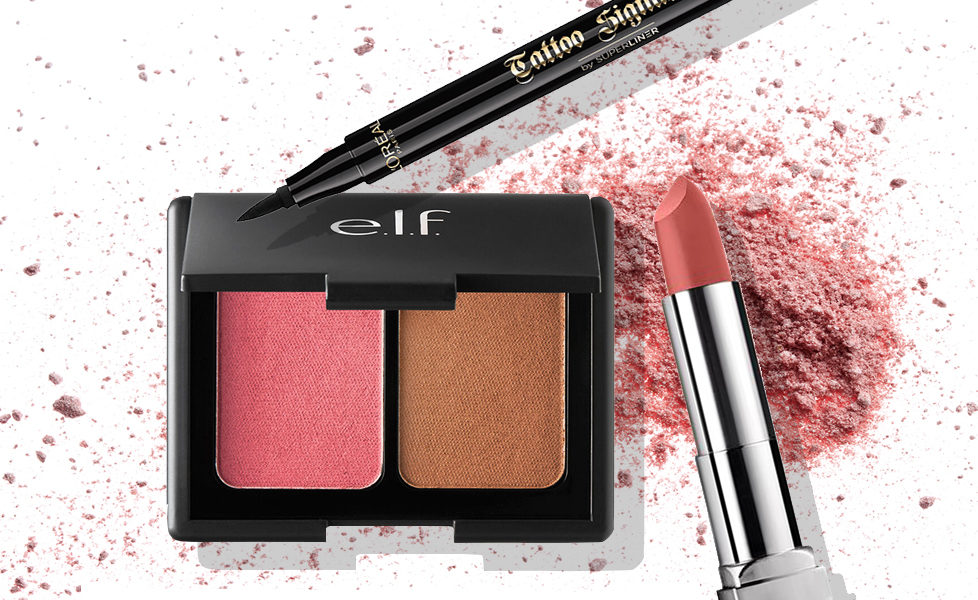 If you love make-up but hate spending a fortune, these beauty dupes could be the answer.
1. BANANA POWDER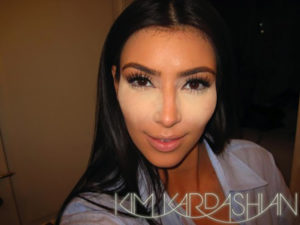 SPLURGE
Banana powder has a huge following in the beauty industry for its ability to work on all skintones and set make-up, particularly under the eye, leaving a flawless finish. The original product that started the craze is by Ben Nye, a company set up by the famous 1930s Hollywood make-up artist of the same name. A few years ago Kim Kardashian made banana powder a must-have when she revealed that she contours and sets her concealer with the Ben Nye product.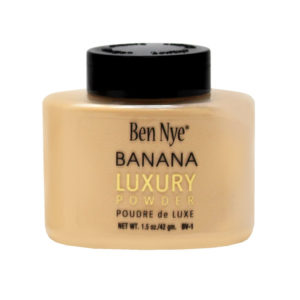 Ben Nye Banana Luxury Powder, £19
SAVE
Just like with the original Ben Nye powder, this beauty dupe from Revolution sets make-up, tackles red and pink undertones and reduces shine. It doesn't have quite the same staying power as the Ben Nye product, but for less than half the price it's amazing value.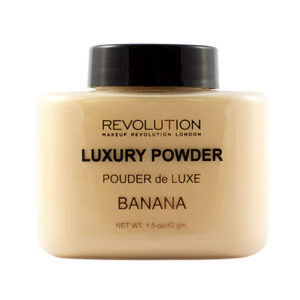 Revolution Luxury Banana Powder, £5
2. BLUSH & BRONZER
SPLURGE
Nars Orgasm blush has become a cult buy because it gives your face the kind of natural, flattering flush that is usually so hard to fake. In this duo palette Nars have combined the Orgasm blush with another one of their top sellers, Laguna bronzer which gives the skin a wearable sheer bronze glow.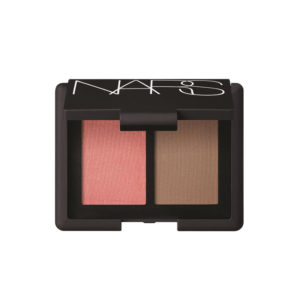 Nars Blush Bronzer Duo – Orgasm/Laguna, £16
SAVE
This duo from e.l.f has such similar packaging and lookalike tones that you'd be forgiven for confusing it with the Nars palette. The cream-to-powder formula contains purified water and Vitamin E to help hydrate the skin and the great news is that it's currently on sale!
e.l.f. Aqua Beauty Blush & Bronzer, was £7.50 now £3
3. BROWS
SPLURGE
Anastasia Soare is known as the brow shaper to the stars. Her clients include Jennifer Lopez, Amal Clooney and even Michelle Obama. Her make-up range, Anastasia Beverly Hills, includes the much-loved Dipbrow Pomade which is a must-have in the beauty industry. The brow product comes in 11 shades and is both waterproof and smudge-proof, meaning it lasts for hours. Plus you can even use it as an eyeliner, making it a beauty bag space saver.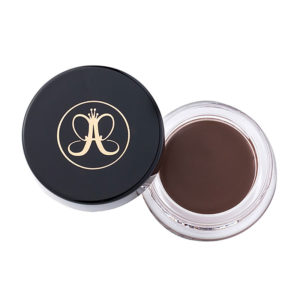 Anastasia Beverly Hills Dipbrow Pomade, £19
SAVE
NYX have a very similar product available called the Tame and Frame Brow Pomade. It's also waterproof and smudge proof and comes in six shades.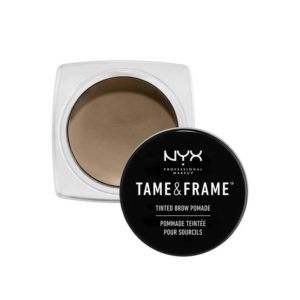 NYX Tame and Frame Brow Pomade, £6.50
4. EYELINER
SPLURGE
This award-winning eyeliner by US Tattooist and reality star, Kat Von D, has an army of fans because it's been proven to be one of the longest lasting liners on the market – so no more panda eyes after a couple of hours. The design of the nib also means that even eyeliner novices find it easy to achieve very precise lines.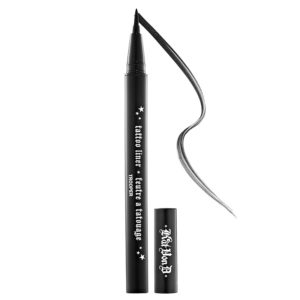 SAVE
This liner from L'Oréal has the same principles as the Kat Von D product – it's waterproof, highly pigmented and lasts 24hours. It also has a smooth glide application and costs under a tenner!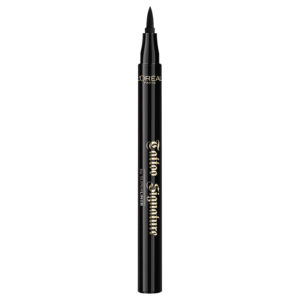 L'Oréal Tattoo Signature 24hr Liquid Eyeliner, £6.99
5. LIPSTICK
SPLURGE
Velvet Teddy Matte Lipstick by MAC is a fan fave shade. People love it because it's an everyday wearable shade that suits most skin tones. It reached new levels of cult status when Kylie Jenner revealed that she was a big fan and used it (pre fillers) to make her lips look bigger.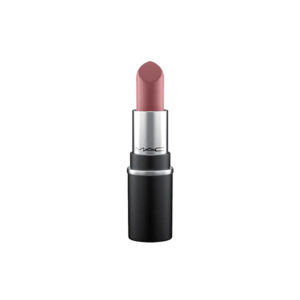 MAC Velvet Teddy Matte Lipstick, £17.50
SAVE
Although the tone of Maybelline's Nude Embrace lipstick isn't identical to MAC's Velvet Teddy, it's really close. The formula manages to look matte yet feel creamy and soft on the lips and is infused with gold tones meaning it's a flattering warm nude.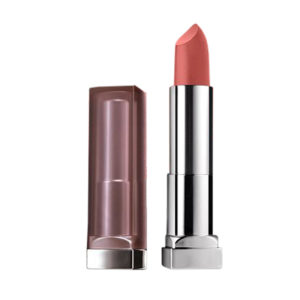 Maybelline Color Sensational Mattes in Nude Embrace, £6.99