No.1 Visits: The Tearoom At Callendar House
---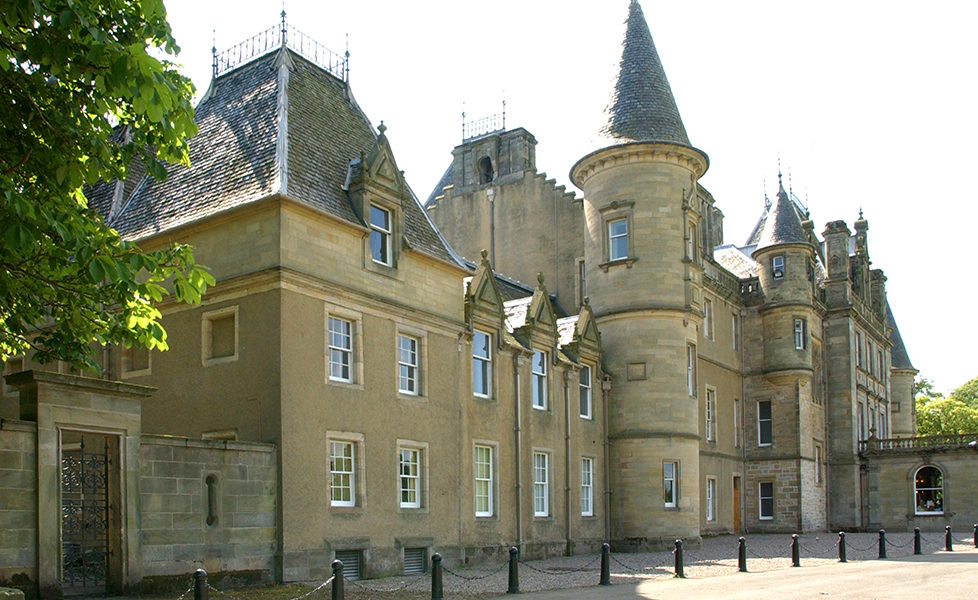 No.1's Journalist Eve MacDonald finds a lovely gem in Falkirk just in time for warmer weather…
Located in Falkirk, this mansion, which dates from the 14th century, is surrounded by a stunning park, making it a perfect day out for all the family.
I visited Callendar House on a drizzly Sunday afternoon and, although the rain prevented my guest and I from delving far into Callendar Park's woods, I could tell this would be a great place for a summer picnic.
With vast grass areas, trees and even a small play park (which is set for a renovation in August), I was pleasantly surprised to find this oasis in the middle of Falkirk city centre.After a short walk around the grounds, we decided to head inside to the grand tea room for afternoon tea.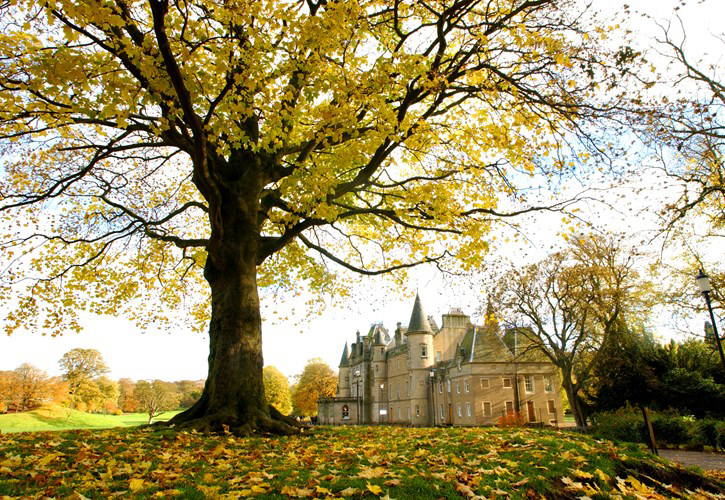 The tea room, which was upgraded in December from traditional Victorian furnishings to modern décor with wooden flooring, bespoke lighting and green velvet seats, is a lovely place to spend an afternoon catching up with friends.
We were seated by a bay window, which made for the perfect spot to admire the view. It was just a pity the sun wasn't shining as you could tell on a summer's day the light would flood the room.
Our server, who was incredibly knowledgeable about the new afternoon tea menu, informed us that their chef focuses on Scottish produce.
After a catch up with my cousin, who joined me on the trip, we perused the menu at our own pace and ordered two teas from their extensive list. One of the gems of this afternoon tea was that we never felt like we were rushed and were encouraged to take as much time as needed to enjoy our meal.
Our cake stand was then swiftly brought out which included an array of sandwiches, freshly baked scones with plentiful cream and jam, and a selection of bite sized cakes.
As we made our way through each tier, my cousin noted her favourite dish was the cheese savoury sandwich, which consisted of smooth cheddar cheese, chives and soft white bread. My top pick had to be the freshly baked lemon and blueberry scone which worked perfectly with a generous helping of raspberry jam and cream.
Feeling satisfyingly full (and with a few cakes in a doggy bag to take home – our eyes are much bigger than our bellies!) we had another pot of tea while putting the world to rights. Sitting in front of a huge window while the sun tries its best to shine through the clouds, really does make for a lovely Sunday treat.
Alongside the park and tea room, Callendar House is also a great place for history buffs, so we decided to have a look around.
As we explored art exhibitions and marvelled at the Victorian Library, I could already tell once the warmer weather makes an appearance, I'll be back for a full day out!
Our Afternoon Tea…
Sandwiches including:
Chicken mayo
Egg mayo
Ham and chutney
Cheese savoury
Homemade cakes:
Carrot cake
Toffee crunch biscuits
Raspberry meringue
Chocolate truffles
Fresh scones including:
Lemon and blueberry or plain, served with raspberry jam and fresh cream.
The tearoom is open from Monday to Sunday, 10am to 4.30pm. Prices start at £12.95pp or add a glass of prosecco for an extra £3pp. Please note booking is essential to guarantee a table and there is wheelchair access.
Visit: Callendar House, Callendar Park, Falkirk, FK1 1YR