Exclusive Jamestown Interview
---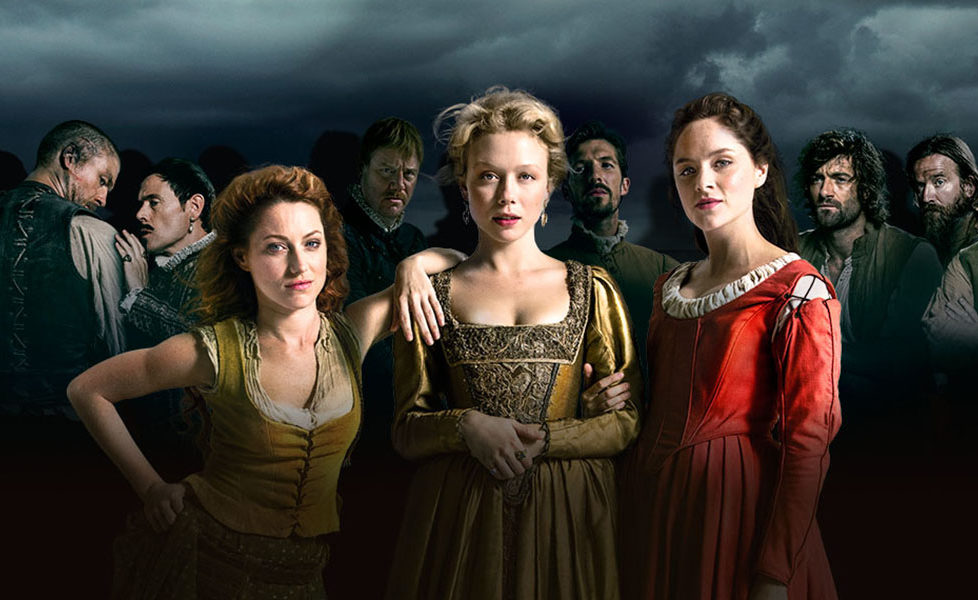 Are you a fan of Sky 1's hit British drama, Jamestown? Well, if you're not then you definitely should be!
Jamestown, which has the makers of Downton Abbey behind it, follows the lives of three women who leave England for a better life in the New World, known as the colony of Jamestown. However, when they arrive, they soon meet their husbands-to-be who they have never even met…
To celebrate its third season, which will air this Friday, we've caught up with Scottish actor, Stuart Martin from Alloway, who plays Silas Sharrow in the show.
Here, he gives fans some behind the scenes secrets on what to expect from season three, how he deals with playing such a complex character, and what the star loves most about Scotland…
On season three…
Jamestown definitely amps everything up a gear this season. The scripts are better than they've ever been, and all the characters are so bedded into the story line now. Plus, there is a lot of action which makes for a really exciting series. We've all loved filming and working on it.
The third season pretty much picks up from where we left off. The audience have spent two seasons getting to know each character, but now we can jump straight back into the action. I find at the beginning of TV shows people tune in for a storyline, whereas when they get to know the characters they want to know more about what is happening with them. They have their favourites and the ones they are rooting for. There is no holding back for anyone this season, it is all very exciting.
Silas' journey doesn't get any easier though. I think this is great as an actor, but sometimes I can't help but worry about the poor guy. When reading the script for season three, I remember thinking 'aw just let him have an easy life, he's struggled enough. It is time for a break!' But then again, that would just be boring!
On his character…
My character has survived a lot so far, it will be exciting to see what he now comes up against. Silas has battled through a lot so far, especially when it comes to his wife, Alice. The two have survived many things over the past couple of years. Unfortunately, it doesn't seem that things will get any easier for him in season three –  he really gets chucked about.
However, he still strives to stay true to his moral code. Silas is a very honourable man and he holds his morals in high regards. I think that's why he feels tested and conflicted so much. Any time I read the script, I've got to ask myself 'what would Silas be thinking right now and where does he stand on this issue'. It is complicated but that's what makes it interesting, especially for the audience. They get to see what each character stands for.
It is such an exciting role to reprise again. Viewers will see a shift in his character though, I think. Everything that Silas has stood for up until this point gets tested and turned around. The end of season two saw him leave to join the Native Americans, but when he comes back to town he has a different opinion on what his life means. He starts to question what everyone is doing, what will happen to the land and, with the introduction of slavery, what this means for everyone. He goes through a total change of heart, which I found challenging to get my head around.
With this show, you think you know someone but then everything changes. And this is the same for Silas, it is almost like he has been born again. After struggling through so much, such as losing his family and kids, Silas almost feels like a different character this season. For example, even his look has changed. I was running about in… well, let's just say it there wasn't a lot of material! It was just a leather cloth and a bow and arrow. But that change in character was both brilliant and a real challenge.
What the show means to him…
Even though the show is set in 1619, many issues that the show deals with are still relevant to modern day. That's what keeps the show so captivating. However, you have to be true to the time period and, unfortunately, it was a very brutal time. I think the people behind the show really pay such close attention to detail when it comes to that, certainly with the action scenes in season three.
All the female characters on the show are such a badass – it is great! It is so empowering to see how they deal with challenges they face, especially in such a new environment. They are all such different characters but also so brilliant in their own way.
Focus on Scotland…
One of my first roles was in Scottish show, Taggart. Even though Jamestown and Taggart are very different types of shows, you find that acting is always the same but just in different clothes. This was my first telly gig with the lovely Blythe Duff, and we became good mates. In fact, I think they need to bring Taggart back! It could be time for a remake, I think.
I always love filming in Scotland. I hope to do more of it in the coming years, I really miss it sometimes, especially Glasgow as I now live in East London. Any time I visit I always notice how much it has changed.
My favourite place to visit in Scotland is the Highlands. I love Oban and the train ride up from Glasgow. I used to go there on holiday every summer and I just loved it. It really is just three hours of beautiful scenery as the train goes over mountains and lochs.
Jamestown series 3 airs on Friday 26th April at 9pm on Sky One and NOW TV. Check out the trailer below: