6 Secret Spots In Scotland To See Now
---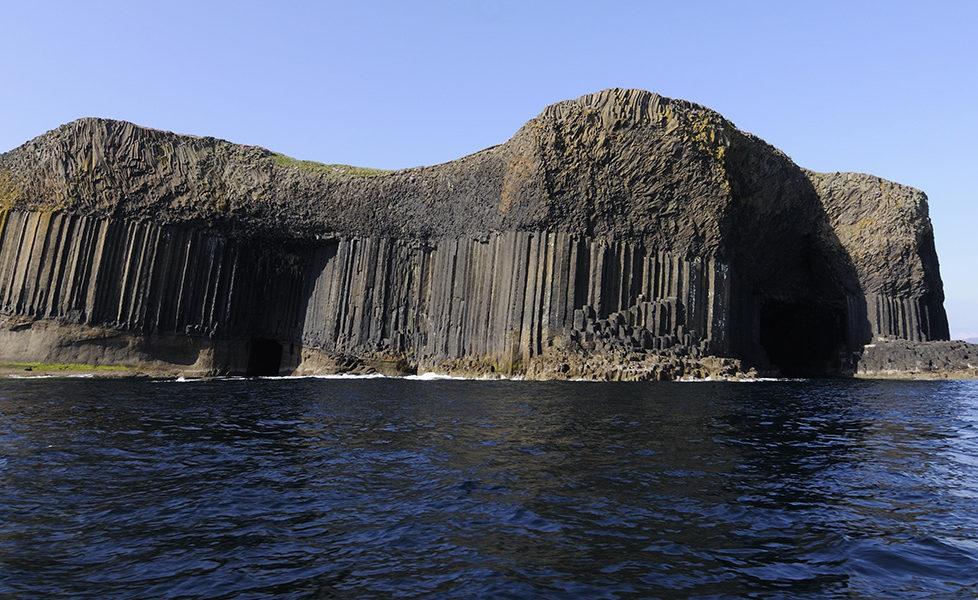 Image: Istock.
It's no secret that Scotland offers endless opportunities for exploration and adventure. Although you may have already heard of a few, these stunning destinations should be on everyone's travel bucket list…
1. Go exploring in a secret cave
One of Scotland's most interesting landmarks is Fingal's Cave on the uninhabited island of Staffa. At 72 feet tall, the cave has an accessible walkway for visitors to dig deep and explore the intricate detail inside. Visitors to the island will not only be in awe of its incredible landscape, but could also be in with the chance of spotting a few puffins too!
2. Head south for a stunning view
On your next adventure, head to Scotland's most southerly point for one of the country's best kept secrets. The Mull of Galloway in Dumfries and Galloway is a haven of serenity and stillness. With stunning views and vast landscape, this is perfect for those looking to relax. Visitors can also climb to the top of the popular lighthouse and walk around the RSPB Scotland nature reserve.
3. Watch out for wildlife
One of the best places to catch some fascinating wildlife is Rannoch Moor. Although predominantly a boggy marshland, this 50 miles of land serves as the perfect spot for animals to make an appearance. Visitors will be able to see roe deer, Scottish wildcats and red squirrels. It's also a walker's paradise, as there is no way to cross Rannoch Moor from east to west except by foot!
4. Visit one of the largest whirlpools in the world
Did you know Scotland plays host to the third largest whirlpool in the world? The Corryvreckan Whirlpool, seen between the islands of Jura and Scarba, is caused by strong Atlantic currents and is well-known for its standing waves. Visitors are also able to go on a seafari to spot the hypnotic Scottish whirlpools – but remember to wear a life jacket!
5. Fall in love with a hidden waterfall
It's time to discover Deeside's secret waterfall in a wonderful woodland setting. This little gem is tucked away between Dess Burn and Rose Burn in Aberdeenshire, and offers some of the most stunning views of Scotland's nature.
6. Visit a real life movie set
While most know about Stonehenge, there's actually another famous stone formation in Scotland too. Head to Callanish on the west side of Lewis to visit this incredible landmark which is made up of Lewisian Gness, one of the oldest rocks in Britain. Movie buffs will also be interested to know this was thought to have inspired the Disney animators behind the Scottish story Brave.
To find out even more hidden Scottish hotspots, check out our newest issue! To make sure you never miss a copy, why not treat yourself to a No.1 magazine subscription here…