Sponsored: No.1 Spotlight On: Walk The Walk
---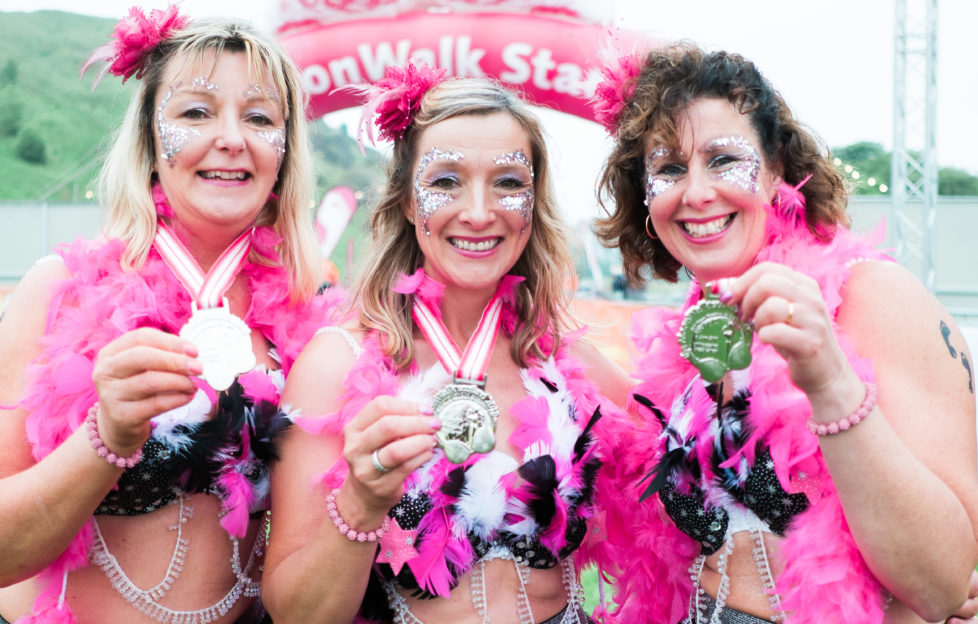 Walk the Walk's iconic event The MoonWalk Scotland is back, raising funds and awareness for breast cancer. They need YOU to get involved…
The MoonWalk Scotland
Walk the Walk's unique event, The MoonWalk Scotland, returns to the historic Holyrood Park in Edinburgh on Saturday 8th June 2019.
With many walking in memory of a loved one or because they've personally been affected by breast cancer, thousands of women and men wearing brightly decorated bras will take on the night time walking challenge through the streets of Edinburgh to raise money and awareness for breast cancer.
This inspiring event is for people of all ages and abilities and this year there's a Circus theme. There are four walking challenges available: New Moon (6.55 miles with a minimum age of 10), Half Moon (13.1 miles with a minimum age of 13), Full Moon (26.2 miles with a minimum age of 13) and Over The Moon Ultra (52.4 miles with a minimum age of 18).
So why not grab your walking shoes and your embellished bra to get involved and experience Edinburgh like never before?!
Since the first ever MoonWalk Scotland in 2006, walkers have raised an incredible £20.5 million, which goes towards improving the lives of people living with cancer in Scotland.
With this funding, Walk the Walk is now the principal funder of the Maggie's Centre at Gartnavel in Glasgow and the centre at Forth Valley Royal Hospital in Larbert. They also funded the renovation of Ward 6, a new theatre and Mammography Unit at the Breast Cancer Institute at Edinburgh's Western General Hospital.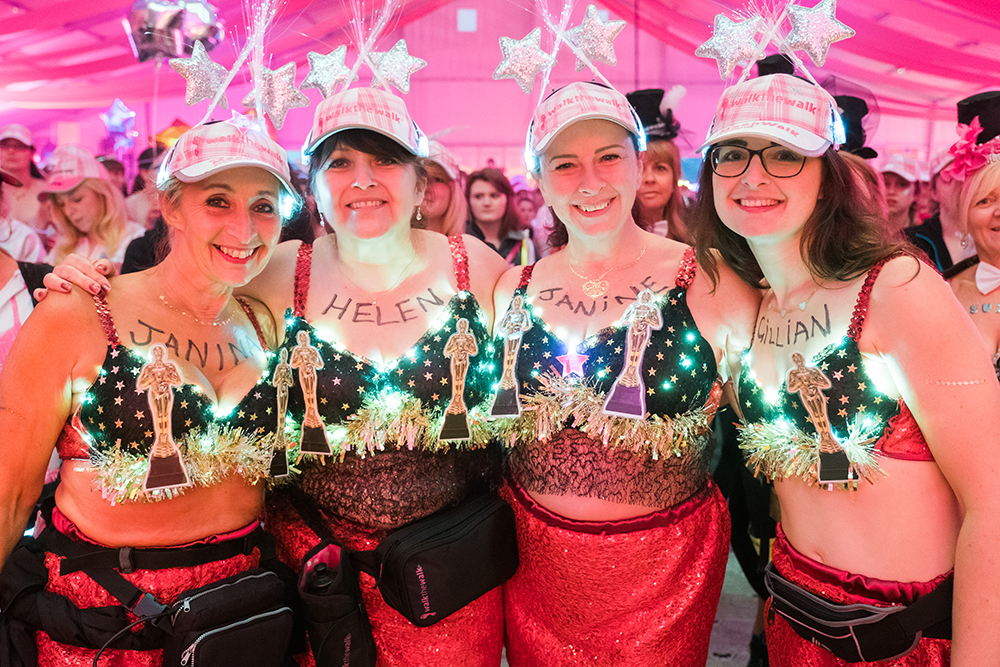 The Charity
Walk the Walk began 22 years ago when Founder Nina Barough and 13 women walked the New York City Marathon in decorated bras. As a team, they raised over £25,000 which was then donated to Breakthrough Breast Cancer for research. Word soon got around and people asked to join Nina's next walking challenge.
However, two months later she discovered an aggressive tumour in her breast. This only empowered Nina and, after a mastectomy and radiotherapy, she and those closest to her entered the London Marathon. Nina then created a one off marathon as only half of her friends and family received places in the London event. The MoonWalk was then born.
To date, the charity has raised £127 million for breast cancer causes.
Founder, Nina Barough says:
"The MoonWalk is one of Scotland's truly iconic fundraising events and it is fantastic that we are entering our 14th successful year. Thanks to all the wonderful people who sign up, we are able to continue making a significant impact where it really matters to those living with cancer."

Real Life: Why I Took on The MoonWalk

Breast cancer affects women and men all over Scotland, and Eve Bishop (pictured far right) tells us why Walk the Walk is important to her…
"My mum passed away from breast cancer when I was just 21, and I signed up for The MoonWalk Scotland to mark 20 years since her passing. I completed the Full Moon (26.2 miles) with my friend Tracy. We thoroughly enjoyed our training in the run up to The MoonWalk, nattering non-stop as we walked around the stunning city of Edinburgh, spurred on by the generous sponsorship and wonderful messages of support from our friends and family. The event itself was fun, inspiring and emotional at times, but I loved every minute of the experience and feel privileged to have shared it with so many incredible people… all while wearing brilliant and beautiful bras!"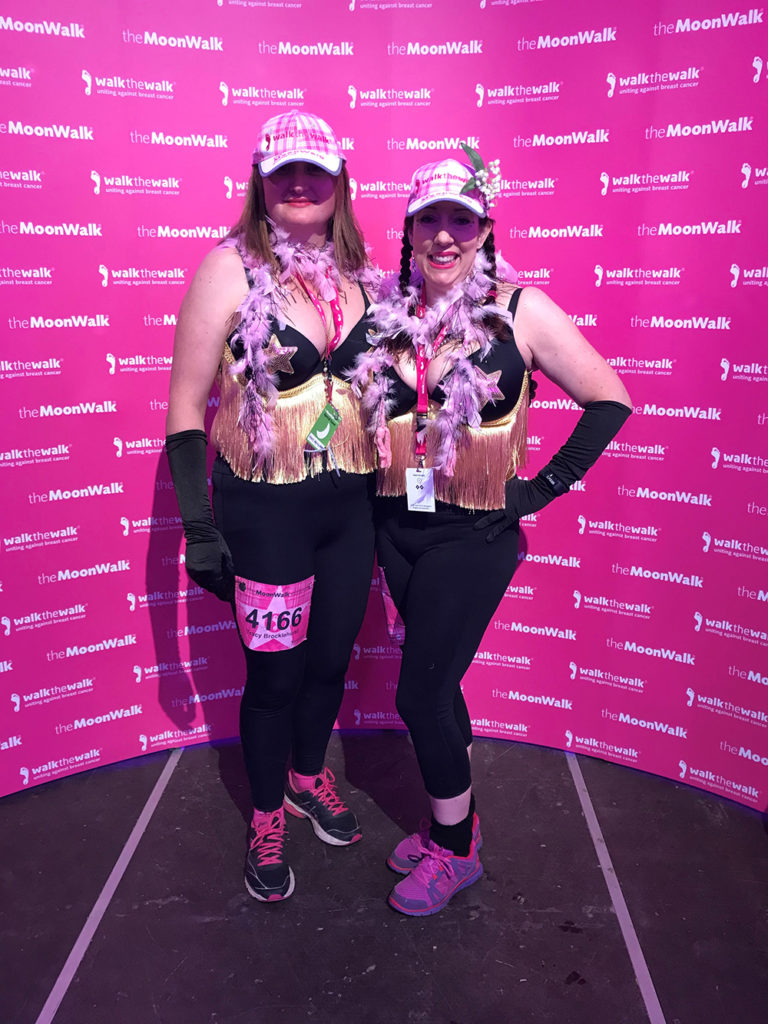 Don't miss The MoonWalk Scotland on Saturday 8th June 2019 at Holyrood Park, Edinburgh!