9 2019 Trends You Need To Know About
---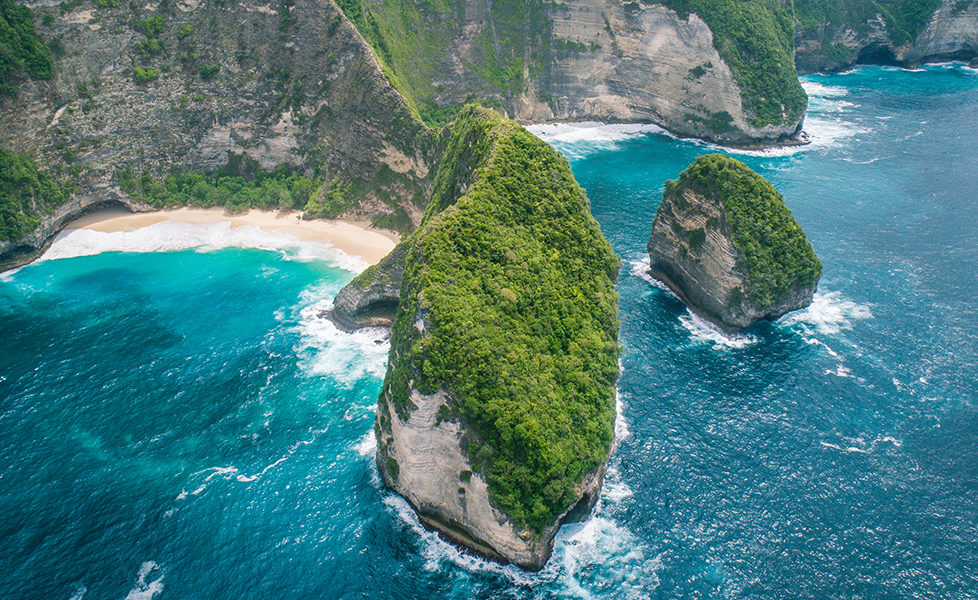 Drone picture of Kelingking beach at Nusa Penida
Whether you fancy trying a new exercise routine, want to change up your dinners or take an amazing trip, these are the 2019 trends you need to know about…
The 2019 Travel Trends
Booking.com have also unveiled some of the most popular destinations for 2019 with travellers saying they want to be more adventurous than ever…
1 . Bacalar, Mexico
Titled as 'the next Maldives', Bacalar is famed for its stunningly beautiful natural wonder, the Lagoon of Seven Colours. This is the perfect spot for relaxation.
2. Leeuwarden, Netherlands
Named Capital of Culture in 2018, Leeuwarden is a charming Dutch city filled with fabulous shops, restaurants and museums. It even has its own Pisa-esque leaning tower.
3. Nusa Penida, Indonesia
Move over Bali, this hidden gem is set to be Indonesia's next hot spot. With beautiful unspoilt landscapes and beaches and even a natural infinity pool, Nusa Penida is a scuba diver's dream.
4. Ouarzazate, Morocco
This city lies to the south of the Atlas Mountains and holds an ancient fortified village. For those who like to get out and about, quad biking is a fabulous way to see this historic locations many sights.
5. The Micro Break
Yes, next year mini breaks are set to get even smaller! Forget the four day week, Booking.com report that 53 percent of travellers are planning more weekend trips in 2019. "It's a year that's predicted to be all about made-to-measure, bite sized travel with more curated travel itineraries squeezed into shorter time frames," they say.
Trending in Food and Drink 2019
6. The Rise of the Mocktail
According to Waitrose's Food and Drink Report 2019-2019, in recent times there has been an increased demand for alcohol-free tipples and more unusual ingredients and flavours. From non-alcoholic spirits to cocktail ingredients such as aquafaba (chickpea water), 2019 is all about creative sipping.
7.Meat-free Snacking
According to the Vegan Society, in 2018 there were 600,000 vegans in Great Britain, that's a whopping four times more than there were in 2014! With his huge increase, it is perhaps no surprise that Whole Foods have included faux meat snacks in their 2019 Food Trend Report. "Eating more plants doesn't mean you have to forgo beloved meaty flavours and textures," says Whole Foods.
8. Recapture a Lost Art
According to crafting retailer Hobbycraft, calligraphy is going to be one of the biggest craft trends of 2019. The store has seen a 40 percent increase in the sales of calligraphy pens and inks.  – could this be the year your handwriting gets a serious make-over?
9. On Your Hike
Online trend library, WGSN, claim in their Top Nine Trends for 2019 that hiking is going to the new yoga. "As we look to disconnect from life and reconnect with nature, traditional outdoor pursuits will gain Luxe appeal," they say. Well, we couldn't be in a better country to nail this trend – time to dig out the boots!