4 Mary Queen of Scots Locations For Every Fan
---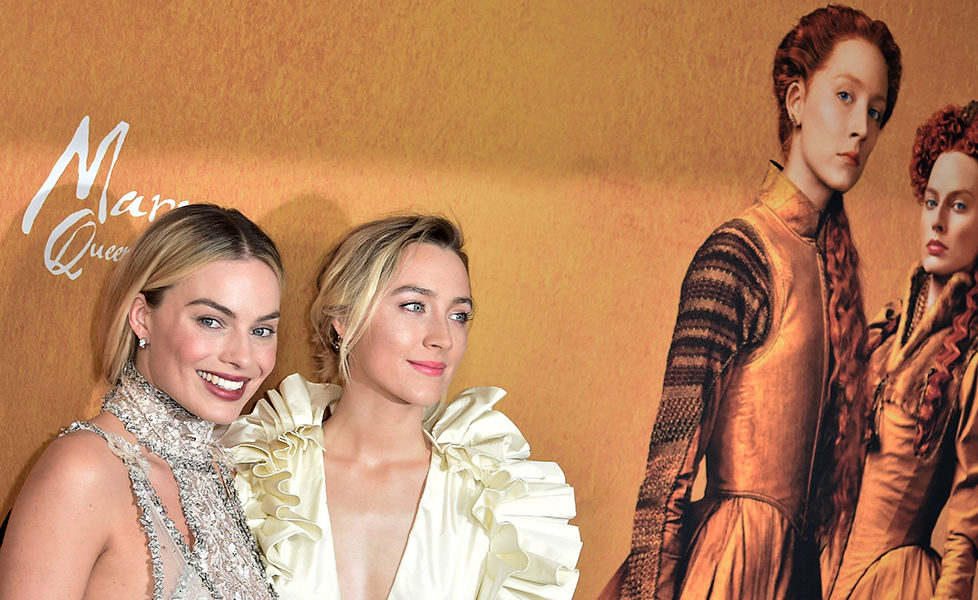 Australian actress Margot Robbie (L) and US-Irish actress Saoirse Ronan attend the New York premiere of 'Mary Queen Of Scots' at Paris Theater on December 4, 2018 in New York City. (Photo by Steven FERDMAN / AFP) (Photo credit should read STEVEN FERDMAN/AFP/Getty Images)
Mary Queen of Scots (out January 18th 2019), which stars Saoirse Ronan as Mary and Margot Robbie as her second cousin and rival monarch Elizabeth I, offers the perfect excuse to explore Scotland. No.1 have rounded up the many fascinating historical locations that are linked to the Scottish Queen herself…
Mary Queen of Scots Filming Locations
1. Blackness Castle, West Lothian
This 15th century castle recently served as a shooting location in Netflix's Outlaw King, and now it plays a role in the new Mary Queen of Scots. However, the movie doesn't remain true to location as Blackness Castle is actually shown as Linlithgow Palace in the movie. The Palace was where Mary Queen of Scots was born and remained for the first seven months of her life, but filming took place at Blackness.
2. Seacliff Beach and Oxroad Bay, North Berwick
The coastline at Seacliff is said to be the backdrop for Mary's return to Scotland (which took place in August 1561). In the trailer, you can see the Scottish location in the background as Saoirse Ronan's protagonist's says: "England does not look so different from Scotland".
3. Glencoe
It's thought that many backdrops in the movie were filmed in Glencoe and the Cairngorms, and it is easy to see why giving how stunning and atmospheric these places are. According to the BBC, Saoirse was pictured riding in a horse and carriage through the Scottish hills.
4. Strathdon, Aberdeenshire
According to Visit Scotland, filming for the upcoming movie took place at the Poldullie Bridge in Strathdon. This scene is said to include Queen Mary getting ambushed in a fight scene with cows that are blocking the bridge.