Cosy Scottish Havens To Banish Winter Blues
---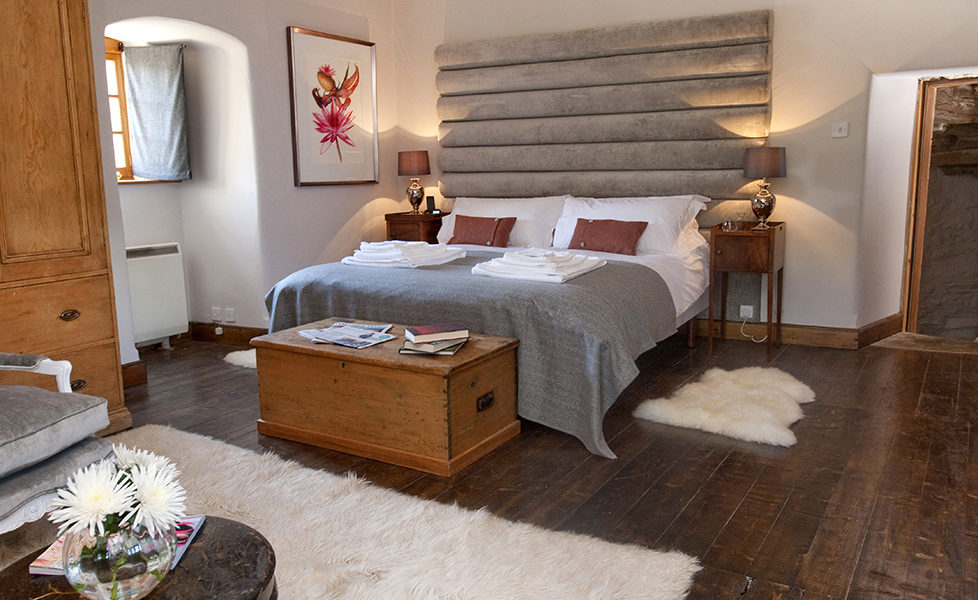 Winter may still be lingering but that's no reason for doom and gloom! On the contrary, Scotland's chilly winter days provide the perfect setting for cosying up and enjoying some of the country's best kept secrets. Take a peek at this collection of Scottish hotspots that will see you through to summer.
Cosy Cabin Scotland
Is there anything cosier than the thought of snuggling up in your very own log cabin and watching the wildlife go by? At Eagle Brae you can do just that! With seven super luxurious log cabins set in the heart of the Highlands, this is the perfect spot for those looking for maximum relaxation in the most beautiful surroundings. From wild deer roaming past your front door to kayaking, horse riding and even dog-sledding, there is no shortage of things to do, but if you prefer to enjoy your winter landscapes from indoors, cosy up in front of the fire and enjoy the stunning interiors instead.
The Medieval Castle
For larger parties on the hunt for a cosy winter escape with a seriously luxurious edge, Aikwood Tower is the dreamiest of retreats. This traditional Border Peel Tower located in Selkirk has been renovated to combine the traditional charm of the building with decadent additions and has us dreaming of a wintery staycation. With five beautiful boutique bedrooms, a stunning great hall complete with open fire and stunning Christmas decorations through December, we have just added another spot to our Scottish travel bucket list.
The Hot Chocolate Hideaway
The No.1 team don't like to play favourites with hot chocolate, but we have to admit that the Cocoa Tree Café is something special. In the little fishing village of Pittenweem, the Cocoa Tree is the perfect place to warm up after a blustery walk along the harbour. The café is located through the back of The Pittenweem Chocolate Company shop which is a store straight out of Chocolat, The menu offers a whole host of hot chocolate options including hazelnut, milk, white, orange or even with a dash of chilli and everyone is rich, decadent and the ultimate antidote to winter.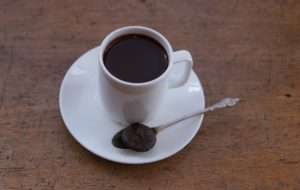 Cosy City Escape
When it comes to cosy, it doesn't get much cosier or cuter than this beautiful cottage! If you fancy a wintery getaway but the thought of escaping civilisation altogether fills you with dread, then this adorable converted dovecot could be right up your street. Utterly charming and beautifully designed, Dovecot Cottage is packed with all the mod cons as well as a stunning kitchen and bathroom plus the cosiest looking bed we have ever seen – we'll race you!
Take to the Treetops
For a cosy nook with a difference, we are dreaming of wiling away the winter in these amazing treehouse cabins situated in East Lothian. Technology is off the cards in the treehouse, this is a space to switch off, snuggle up and enjoy a good book as well as the breath-taking sea views over Bass Rock.
Upgraded Glamping
If you prefer to embrace nature during the winter months, then a spot of glamping could be just for you. But not just any glamping as Scotland has a whole array of glamping cabins and lodges that offer amenities that are a serious cut above a tent in the wilderness. Culbin Edge in Moray is equipped with a wood-fired hot tub, WIFi  and a king size bed – perfect for a romantic break to enjoy the chilly weather from a cosy spot.
The Chic Retreat
Located near Melrose, Roulotte Retreat is a collection of beautiful colourful French Romany style caravans (or roulottes) in a space which has been designed to help you restore, recharge and rejuvenate. Each of the roulottes has been beautifully designed with its own charm and finished with stunning furnishings and enough colour to blast away any lingering winter blues. For maximum relaxation, you can even take part in special yoga days at the retreat.
Sanctuary in the City
While heading for the hills is a sure fire way to find some blissful relaxation, little havens can also be found in the city too. Hidden beyond the twinkling fairy lights of Glasgow's Ashton Lane lies a magical garden that is an inviting to sit in and enjoy a cocktail in during the depths of winter as it is in the height of summer. Bar and restaurant, Brel, offers a huge range of drinks as well as a menu with wintery delights including fondue and steaming pots of mussels and the outdoor space is heated for year round use! You can even book a private party around Brel's fire pit and toast marshmallows until your heart is content –  does it get any cosier?