Celeb Style 2019: The Ones To Watch
---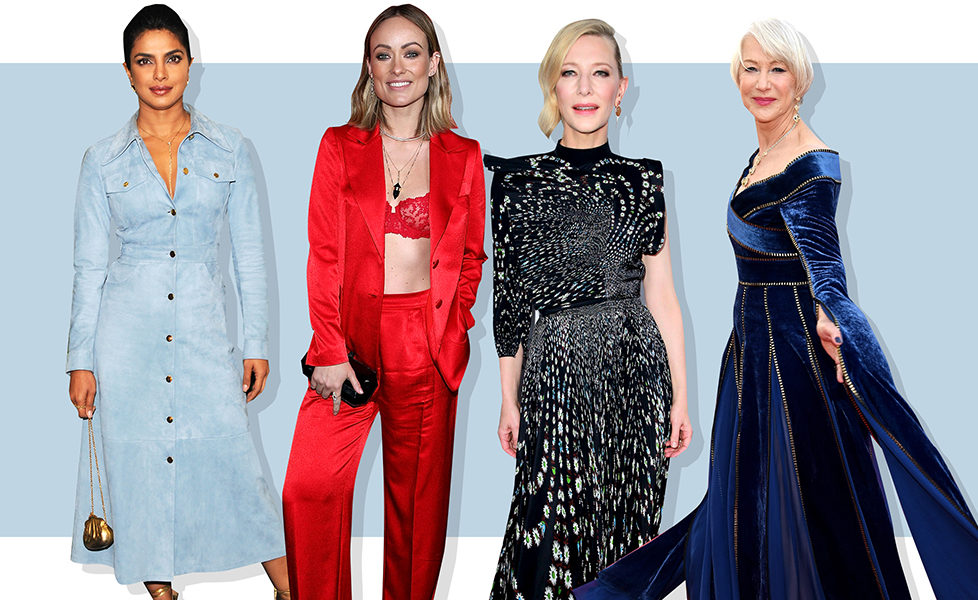 We loved these celebs' style last year and we can't wait to see what outfits they have in store for 2019! We are going to be keeping a firm eye on these 10 super chic ladies for some serious wardrobe inspiration as the new season kicks in…
Meghan Markle
Quickly becoming the queen of maternity fashion with floral midi dresses and tailored coats, we can't wait to see what style secrets Meghan has up her sleeve for 2019.
Amal Clooney
Nothing says chic and sophisticated style more than Amal's 2018 outfits. From perfected tailoring to eye-catching colours (her Royal wedding look had us filling our wardrobes with bold yellow hues), the star isn't afraid to take risks.
Cate Blanchett
Cate is no stranger to a structured suit and loves unusual tailoring and we hope to see even more of this in 2019.
Victoria Beckham
While she may have said 'no' to rejoining The Spice Girls, it is clear to see that Victoria is always saying 'yes' to upping her fashion stakes. From pencil dresses to chic suits, there is no chance VB' will be missing a style step in 2019.
Helen Mirren
Who says you can't have fun with fashion when you're in your 70s? Certainly not Helen Mirren! This actress provides us with non-stop elegant inspiration and we predict even more of the same 2019.
Olivia Wilde
Whether she is wearing a daring co-ord or a red carpet ballgown, Olivia is a fearless fashionista wearing whatever she wants and completely owning it.
Kate Middleton
With her classic and elegant outfit choices, Kate has always been a fashion icon for No.1. In 2018 however, Kate branched out by wearing more trousers than ever before and also embraced laid-back glamour. We predict this style shake-up will continue into the new year…
Ashley Graham
From flaunting her killer curves and showcasing the latest trends, Ashley is making our style list this 2019.
Priyanka Chopra
Priyanka has us clearing out our wardrobe to make space for copying hers! We adore the actress' laid-back luxe looks and her passion for print, definitely one to watch!
Reese Witherspoon
With Big Little Lies coming back to our screens this year, we have no doubt Reese will be giving us some major outfit envy.