Madonna's Style Evolution – 60 Years of Fashion
---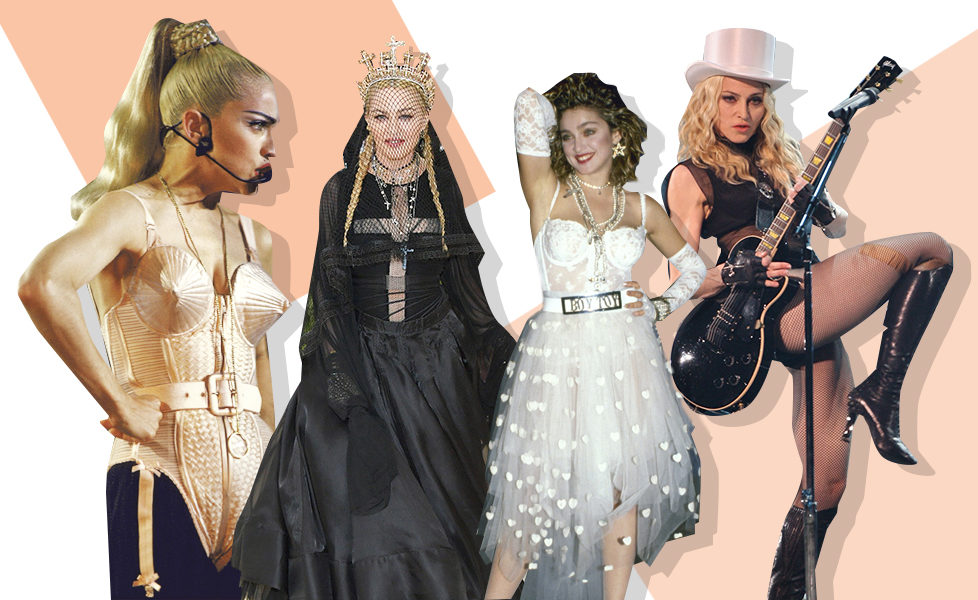 Madonna, The Queen of Pop, has a career spanning 36 years in the music industry and is as famous for her iconic looks as her host of musical hits. A true chameleon, she has reinvented her look over and over again to move with changing styles, often being at the forefront of a trend.
In celebration of her, we have delved into her sartorial past to bring you a look at the icon's amazing style journey – from the 70's until now.
Madonna 80's Style
When she first burst onto the music scene in the early 80's, Madonna rocked short bleached blonde hair, stacked jewellery and a whole lot of neon for a look that came to define the era.
Madonna 90s's Style
Madonna kicked off the 90's with one of her most iconic looks ever- the famous Jean Paul Gaultier cone bra on her Blonde Ambition tour.
Madonna 2000's Style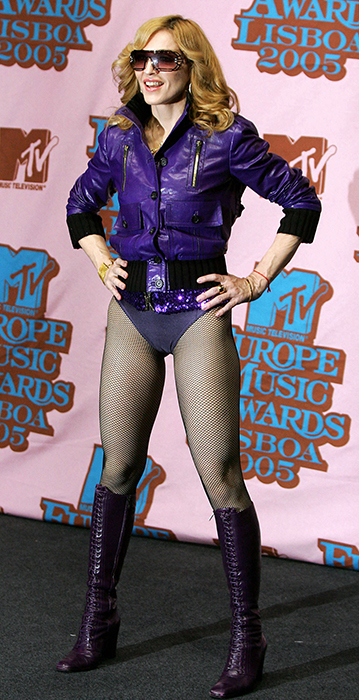 The early 2000's brought us cowboy Madonna for the single Don't Tell Me complete with line dancing. This was swiftly followed by disco Madonna with the 2005 Single Hung Up.
Madonna's Style Now
Madonna's style evolution is by no means complete and the super star just keeps on changing her look. She turned heads at the 2016 Met Gala by wearing a sheer gown by Riccardo Tisci and at the 2018 Met Gala she stole the show with an elaborate crown headpiece. She's also a big Instagram fan, giving us even more insight into the day to day style of the Queen of Pop.
Madonna Style Evolution: 60 Looks