The Scottish Fashion Designers To Watch In 2018
---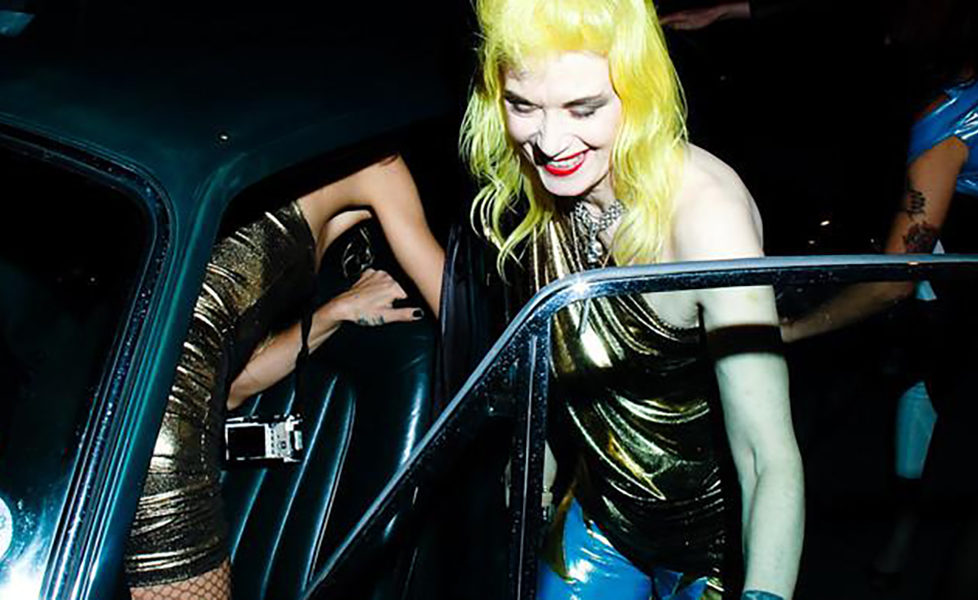 Scotland is packed to the brim with amazing design talent! From the brand new to the well established, here's our list of the top Scottish fashion designers to watch in 2018.
Scottish fashion designers to watch this year
Glaswegian designer Charles Jeffrey has shot to fame in recent years, becoming one of the most talked about names in fashion. Jeffrey is well known for his label LOVERBOY and his energetic and theatrical runway shows. His designs won him Emerging Menswear Designer in December last year. Playing with the idea of gender norms, Jeffrey's non-binary collections take inspiration from the London club-scenes, creating a powerful and daring platform and cementing him as the poster boy for self-expression and identity within the LGBTQ community. Most recently, he has partnered with Topshop to create an exclusive range of tees to celebrate Pride.
Edinburgh born Samantha McCoach, the designer behind Scottish brand Le Kilt, is bringing a modern approach to heritage design. Inspired by the traditional kiltmaking techniques learned from her grandmother, McCoach is creating sustainable fashion with a historical — and punk — twist. Le Kilt has recently expanded from traditional kilts and handmade knitwear to the world of denim. Each tailored piece is made entirely of raw and unwashed denim. Having swapped Fashion Week for Craft Week and hosting a series of mending workshops, McCoach is spreading her sustainable message through a medium much more accessible than the catwalk.
Since establishing her eponymous label in 2009, Holly Fulton has become instantly recognisable. The Holly Fulton label combines complex graphics, digitally manipulated print and innovative use of textiles to create modern, relaxed luxury. Having collaborated with big names such as eBay and River Island, Fulton has brought her brand from the catwalk to the high street. Most recently, Fulton has brought her vision to the world of interior design, with her designs available on a made-to-order basis.
Cats Brothers, the award winning luxury/streetwear label was founded by Anna Wilkinson and Lindsay McKean in November 2012. Heavily influenced by street culture and music, their debut collection, CRAZY HOMIES, was born from a love of Snoop Dogg and Latino street culture.  After being discovered by Vogue, the collection was stocked exclusively in Browns Focus. Following their initial success, they launched a diffusion line with Topshop that subsequently sold out. Their hand-made knitted, crocheted and embroidered designs focus on being bright, colourful and fun fashion.
No stranger to the world of fashion, Pam Hogg has been making her mark since the mid-80s. Caught in the centre of London's post-punk movement, she held had her first catwalk in 1985 and her sixth collection, Warrior Queen, saw her on the cover of ID magazine. Her bold, skintight catsuits have been sported by Debbie Harry and Siouxsie Sioux since her first shows and she has gone on to create looks for well known acts such as Kylie Minogue, Kate Moss, Rihanna and Lady Gaga. She continues to show each season at London Fashion Week and in 2015 made history by designing individual statuettes for each of the 13 winners of the Brit Awards.
Ellie Vallely is the face behind ready-to-wear clothing brand Squint. Established in 2016 after a three-month internship with Scottish designer Emily Millichip, Squint encourages women to embrace their playful side by creating tomboy silhouettes with a colourful, feminine twist. Squint clothing's latest collection, Organised Fun, a collaboration with designer Alice Dansey-Wright, had it's unveiling in May this year and is set to launch later this year.
Based just outside of Glasgow, Rachael Weir creates made-to-order swimwear, clothing and jewellery. Well-known for her use of bright, kaleidoscopic colour, her unique designs and retro shapes have proven a big hit. Her catwalk show at Graduate Fashion week saw striking silhouettes adorned with multi-coloured beads, creating an unforgettable signature collection.
Written by: Emma Arthurs