Emma And Alf
---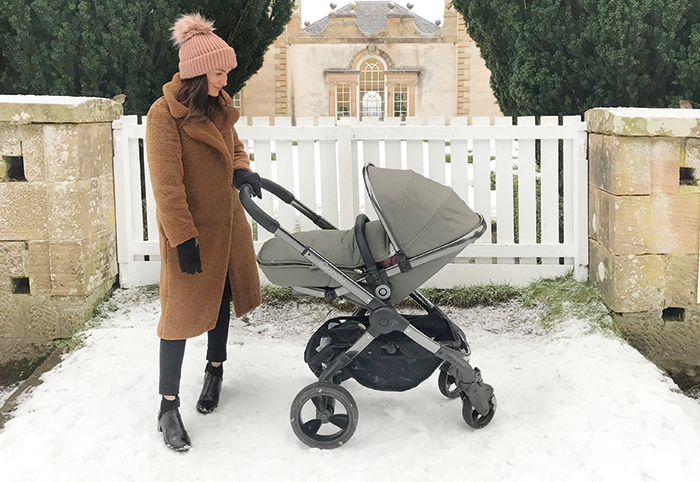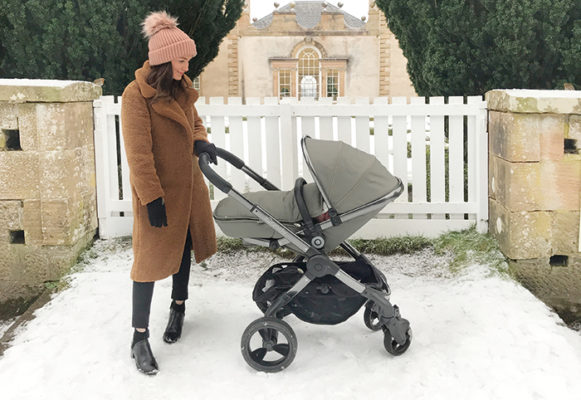 Emma McMenemy, 30, always wanted to be a blogger. Once she gave birth to her son Alfie, she decided to ditch the recruitment industry…
It still feels a little surreal to say this, but I work as a lifestyle blogger and social media influencer. My job is to write about products, places or experiences and share my thoughts and feelings on my blog and through my Instagram.
Before becoming a mum I worked in the finance sector of the recruitment industry. I'll be honest, I really enjoyed the nine to five environment and the job actually. But giving birth changed my priorities. I had been in this role for eight years and I did enjoy it at the time. I've always been very career driven – I like to give it my all. My responsibilities were different then and so was my lifestyle. I didn't mind long hours and the consistent pressure – I actually found that to be a driving force for me and the rewards of it were fabulous. However, becoming a mother just made me realise that I wouldn't have a good work/life balance in that role.
Truth be told, I was always in love with the idea of living a 'blogger lifestyle', it looked so lush. At one point, fitness was 'my thing' and I was dedicated to it. I then took off around the world on a backpacking adventure and at both of these times in my life, I seriously considered blogging. I was desperate to. I just didn't have the confidence.
When I gave birth, it felt completely natural to share my experiences. I finally found the confidence to do what I had only once dreamt of. I also really struggled with the idea of returning to full-time employment and missing out on my little boy growing up. It made sense to turn the dream hobby into a full time career.
I would say the best part of my job is spending time with my little one. This time together is so precious, I literally cherish every day. It doesn't even feel like a job at times and it's nice to be my own boss.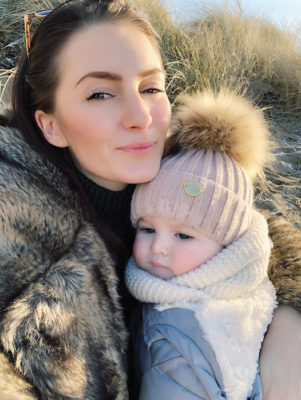 I have a much calmer and softer approach to life. Since making the leap into my dream job, my work ethic has completely changed. Previously I was just working to make money, my job funded my lifestyle. But now I live a life that I love with a career that's very much part of that – rather than just a money maker.
I like being in control of how our days pan out. Changing careers is obviously a learning curve and it's taken a while to get to the point I'm at now. I know it's important that I take time off so once a week we'll have a family day at the beach or park with no phones, no cameras – it's nice to step aside from sharing every moment with your followers.
It was really important to me to keep the passion alive when it comes to blogging. I only work with brands and companies that I believe in and love, that alone makes my job very exciting. It can be easy just to say yes to campaigns or brands just to be active but I've drawn a line – if I'm not passionate about it, I'm not working with it.
I've had the opportunity to work with The White Company, which is one of my favourite brands. Working with Trotters Childrenswear was another special moment for me as I've loved the brand since finding out I was having a boy. I'm also really lucky to have the opportunity to support small shops and local businesses, it's nice to know that by getting on board I can make a real difference.
I love blogging about motherhood experiences. We're 14 months into this journey, so it's all still so new. Motherhood is a crazy adventure where every day brings something different. Knowing that I can shed some light, put someone's mind at ease or inspire someone makes my job rewarding.
Since becoming a mum, I've never felt so judged in my whole life. If I thought standing up breastfeeding whilst sipping on a skinny decaf in a pretty jam-packed Starbucks was being put on display, then surely posting my baby's bedtime routine to 40,00 followers would be a breeze. I found the whole concept very daunting.
I questioned a lot of my posts in the beginning. There's no way to know if you're doing the right thing. But everyone has been so incredibly supportive. I receive wonderfully encouraging messages and amazing feedback.
I have had some people criticise my parenting views however in this industry I had to quickly accept that I will not please everyone at all times. I embrace all feedback, I actually really enjoy reading others' views and experiences. I'm not an expert, I'm just a girl sharing a life that I love.
I'll always be passionate about being the best mum I can be, which is why I'm able to keep the passion alive in my job. Essentially everything I do and blog about comes back to that, sharing it is the easy part.
My mum and dad get to preview every blog post before it goes live. They are all so proud and super supportive, I think there have been times I've surprised them with what I share, I'm a shoot from the heart type of girl. If I don't mean it then what's the point? My other half (Darren) is my biggest fan, my biggest critique but respectively my biggest
fan. It's been so important to have him on-board from the offset, there were times I doubted myself and would shy away from putting myself out there, I'm so thankful.
My son is the best co-worker! On a serious note, it's just amazing to get the best of both worlds. I get to spend so much valuable time with him, this time is precious and he's growing up so fast. Alongside that (and in between naps) I get to build a career that sustains our lifestyle and supports our family. I feel so proud of both of us, it's crazy to think this tiny little person is my biggest inspiration.
Visit Emma at: everything-she-loves.com and on Instagram at @emma_and_alf