6 Ways To Renovate Your Relationship
---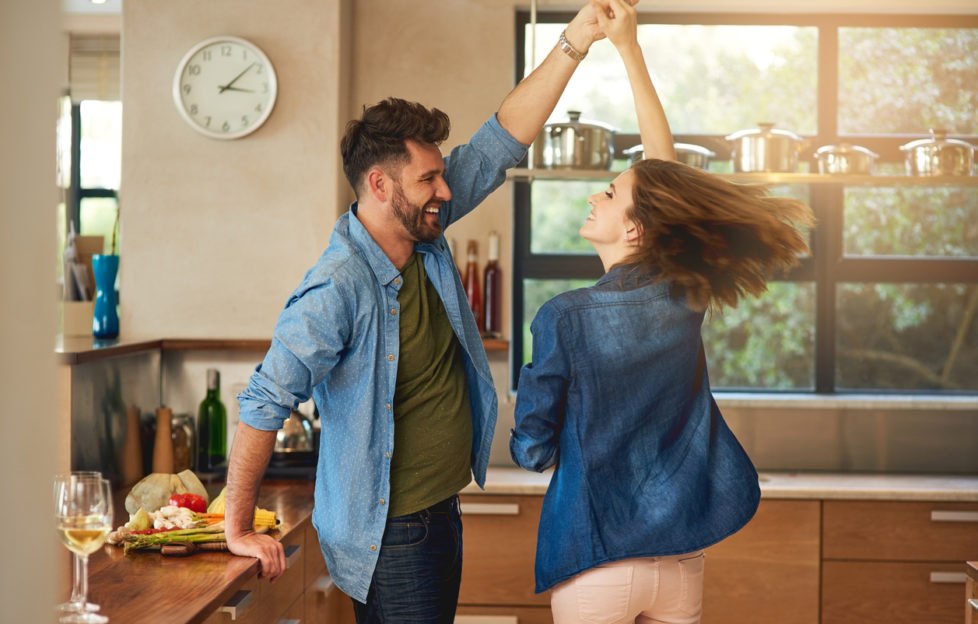 Shot of a happy young couple dancing together at home
Want a stronger, healthier and happier relationship? Has yours hit a bit of a bump in the road? Follow these simple steps to bring the spark back to your relationship.
1.Take Some Time Apart
This doesn't mean break-up, or even take a break. But a lot of relationship tensions occur when you are spending every second of every day together. Get into a regular routine of spending a few days alone, or travelling somewhere new with friends. The time you do spend together will now feel more precious and you will appreciate each other a whole lot more.
2. Do Something New Together
Trying something new, for example visiting a new museum or even just a road trip, will help you learn new things about your partner, deepening your connection even after all this time! You won't believe the outcome.
3. Control Your Temper
I think we all blurt out things we don't mean when our partner flusters us. But learning not to react to irritating comments can have miraculous effects on each of your moods, reducing the number of pointless arguments. Just take a deep breath – because agreeing to disagree is so important for a functional relationship.
4. Give a Gift
Hats off to the gentlemen who randomly surprise their partners with flowers. Romance doesn't have to be dead. But ladies, we need to try it too. Surprise your man with a thoughtful gift – maybe some football tickets, a book or even just some chocolate. Showing you care in unexpected ways will bring you closer together.
5. Intimacy Is Key
It is so easy to go for long periods of time without getting close to your partner. Make time for it. Cuddles are important and hand holding are so important.
6. Go to Sleep Grateful
One of the worst things you can do in a relationship is go to sleep when you're unhappy with your partner, or vice versa. Problems need to be sorted out then and there or they will only worsen and build up over time. Even if you're not sorry, apologise, tell them you love them and remind yourself how grateful you are to have this person in your life.