These Are the Rarest and Most Popular Baby Names in The UK
---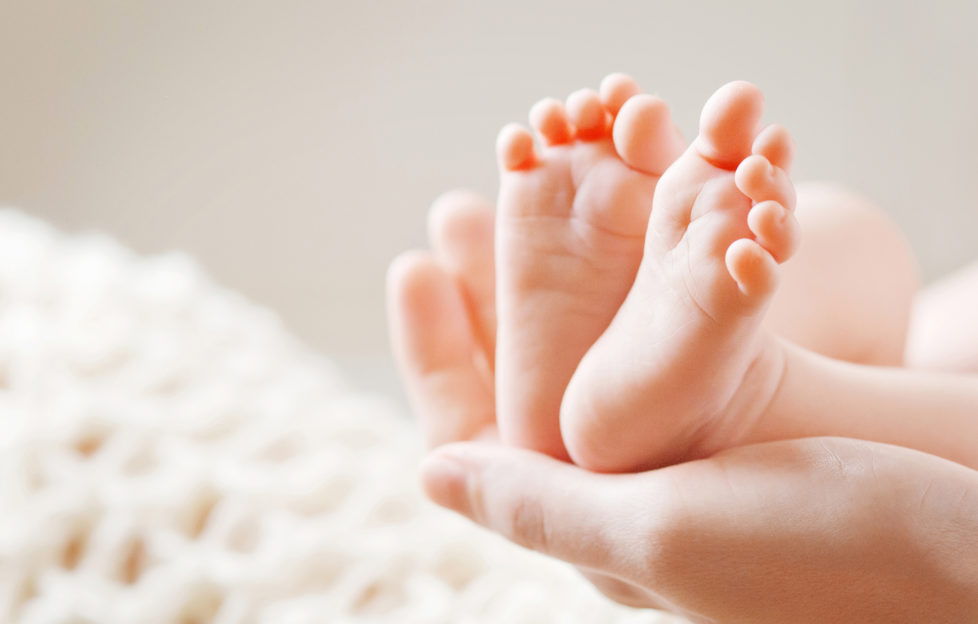 Baby feet in mother hands. Tiny Newborn Baby's feet on female Shaped hands closeup. Mom and her Child. Happy Family concept. Beautiful conceptual image of Maternity
Would you be tempted to use one of these VERY unique and unusual names for your baby boy or girl?
It's always tough picking out the perfect name for your little bundle of joy because choosing their name is probably one of the biggest decisions you'll ever make. A recent list published by the Office of National Statistics revealed Britain's least popular baby names. So if you're looking for a super original one, the names listed below are the rarest in the UK.
There's not a Tom, Mary or John newborn in sight when it comes to the rarest baby names in the UK, and this list will undoubtedly come in handy for parents who want their little one to be the only one in the class with their name.
Rarest*
Girls
Agape
Birdie
Noam
Onyx
Oracle
Sonai
Sondos
Tiger
Yvette
Boys
Ajax
Dougal
Henderson
Jools
Marvellous
Oakleigh
Oswin
Richmond
Tadgh
Thibault
But if these names don't quite make your list, we've also compiled the UK's most popular ones too.
In a similar survey, the ONS revealed that Olivia took the lead in most common girls' names, replacing Amelia which had occupied the top spot for the last five years. And, for the fourth year in a row, Oliver was first place for boys.
And, looking at the results, it seems as if the current trend for baby names is to go quite traditional.
Most Common*
Girls
Olivia
Amelia
Emily
Isla
Isabella
Lily
Jessica
Ella
Mia
Boys
Oliver
Harry
George
Jack
Jacob
Noah
Charlie
Muhammad
Thomas
Oscar
*All statistics and data taken from the Office of National Statistics, 2016-2017
Featured Image Credit: Istock