Eat Your Way to Better Beauty
---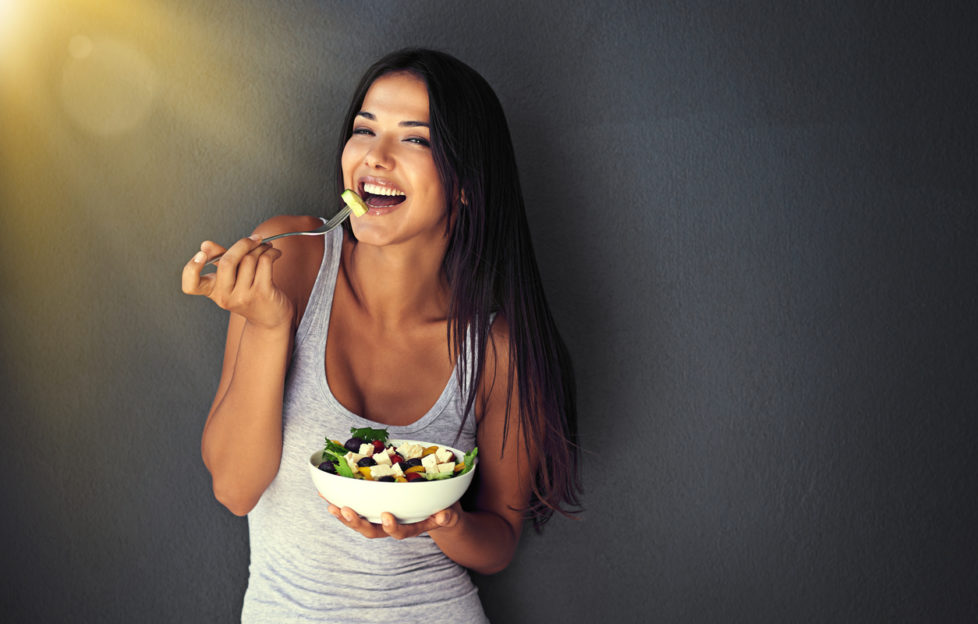 Portrait of a healthy young woman eating a salad against a gray backgroundhttp://195.154.178.81/DATA/i_collage/pi/shoots/783751.jpg
Ladies, it's time to stop spending small fortunes on body scrubs and anti-wrinkle creams. Look and feel beautiful with this list of beauty boosting foods.
Blueberries
A superfood we should all be munching anyway. Not only are they one of the healthiest foods you can eat but they help fight skin redness and can brighten dull-looking skin with their enrichment of vitamins C and E. A rich source of antioxidants and amazing skin? We'll take 2 tubs, please!
Carrots
Carrots contain carotenoids which makes it more difficult for our skin to get damaged by UV rays as well as fighting skin redness, acne, pigmentation and ageing. Why not try mixing grated carrot and honey for a miracle face mask that helps to kill germs and protect the skin from damaging free radicals?
Edamame
Eat edamame. Various studies have found that it's great for your skin because it contains isoflavones which preserve the fibrous protein that helps to keep skin youthful-looking and healthy. Yes, please!
Tangerines
Who knew tangerines could help your hair? Being sufficient in vitamin B12 means hair growth can speed up, and it's said to help reduce hair loss. The Vitamin C contained in tangerines is also known to allow an easier absorption of iron – thus resulting in healthier hair.
Kale
Being rich in Vitamin K means blood circulation could be improved and therefore our blood vessels around our eyes are kept healthy – helping our faces look brighter and more youthful. Kale has also been proven to aid digestion so it's worth trying to add this lush green veg to your diet.
Lemons
Lemon juice is known to remove stains so works well on teeth as well as finger and toe nails that have been stained by polish – at the same time killing bacteria. Lemon juice applied to hair before sunbathing can also help the sun bring out the hair's natural highlights – although it can also really dry the hair out, so use in moderation. It's time to get squeezing!
Yoghurt
Being rich in amino acids, yoghurt has been linked to reducing dark under-eye circles – perfect for breakfast after a busy evening. Pop some on your hair too, for yoghurt can work as a saint in terms of a hair conditioning mask. Yoghurt is known to ease the pain of sunburn too – add several drops of chamomile oil to about a cup of plain yogurt, leaving on the skin for 15 minutes.
Raisins
Although they're not technically classed as a superfood, raisins have been proven to reduce the growth of a bacteria leading to inflammation and gum disease. Time to get a beautiful looking smile!
Parsley
The compounds in parsley can aid the breakdown of the strong smelling compounds in garlic. So eat some parsley alongside garlic to help cancel out the bad breath!