Spice Girl talent show axed
---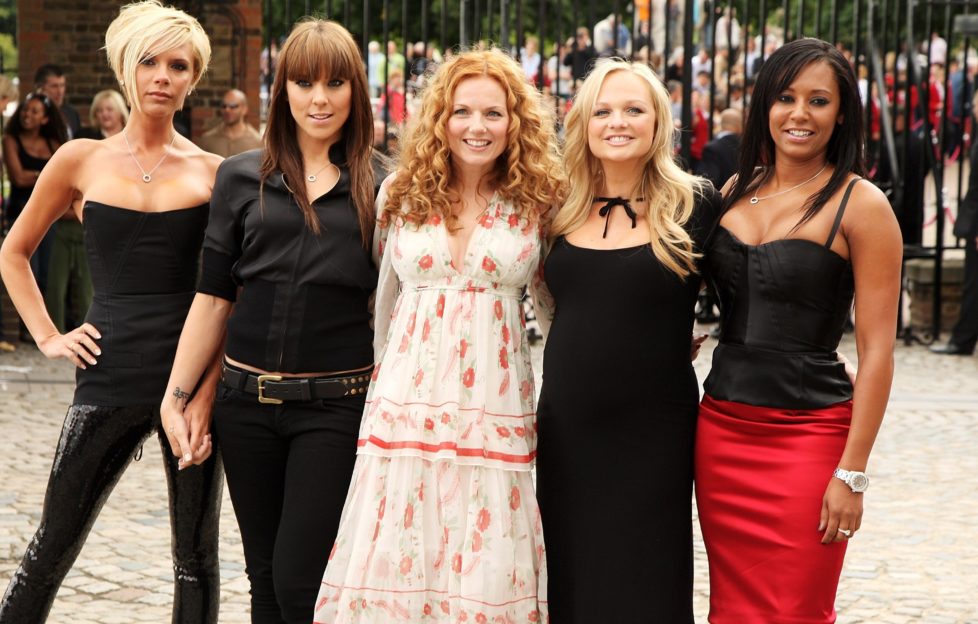 LONDON - JUNE 28: Spice Girls (L-R) Victoria Beckham, Melanie Chisholm (Mel C), Geri Halliwell, Emma Bunton and Melanie Brown (Mel B) pose for a photocall at the Royal Observatory, Greenwich ahead of their news conference later today on June 28, 2007 in London, England. (Photo by Getty Images)
Plans for a talent show to find new members for Spice Girls have been axed due to Victoria Beckham and Mel Chisholm being reluctant to be replaced in the group.
Fans of the Spice Girls could have had the opportunity to audition to become a member of the 90's girl band.
Mel B, Emma and Geri planned to search for new members to make up the five piece as they prepared to make a comeback for the Spice Girl's 20th anniversary last year.
A talent competition would take place where they would judge girls hoping to join the band. However, reports have now claimed that the show, that was due to appear on screens in April on BBC, has been cancelled due to Victoria and Mel C refusing to be replaced.
A source claimed: "Unfortunately, that won't be happening now. Neither Victoria nor Mel C were on board with the idea and faced with an "us and them" situation, it was dropped. It's a shame because it would have been one of the most sought-after prizes in reality TV show history. Given how unpredictable the Spice Girls reunion has been so far, there's a chance it could be resurrected. But there has been no movement on it since last year."
It is the latest project to not go ahead, following an axed international tour in 2016 to mark ­"Wannabe's" 20th anniversary and a London Hyde Park show this summer that would have marked the new members debut.
It has been known to fans that Mel C and Victoria have not shown interest in rejoining the band. Mel C spoke about her thoughts on a reunion in an interview saying: "I'm not saying that I would never perform with the girls again because you really don't know what the future holds – but at this point, I think it really only could be five. Our individuality is our strength, so with somebody missing, it's not complete… I know lots of bands historically have got back together to make a few quid, or whatever… but to me, Spice Girls is more important than that."
Meanwhile, Geri, Emma and Mel B have joined as a three-piece and recorded new music under the name GEM.