Stephanie Davis slams Philip Schofield and Holly Willoughby in This Morning interview
---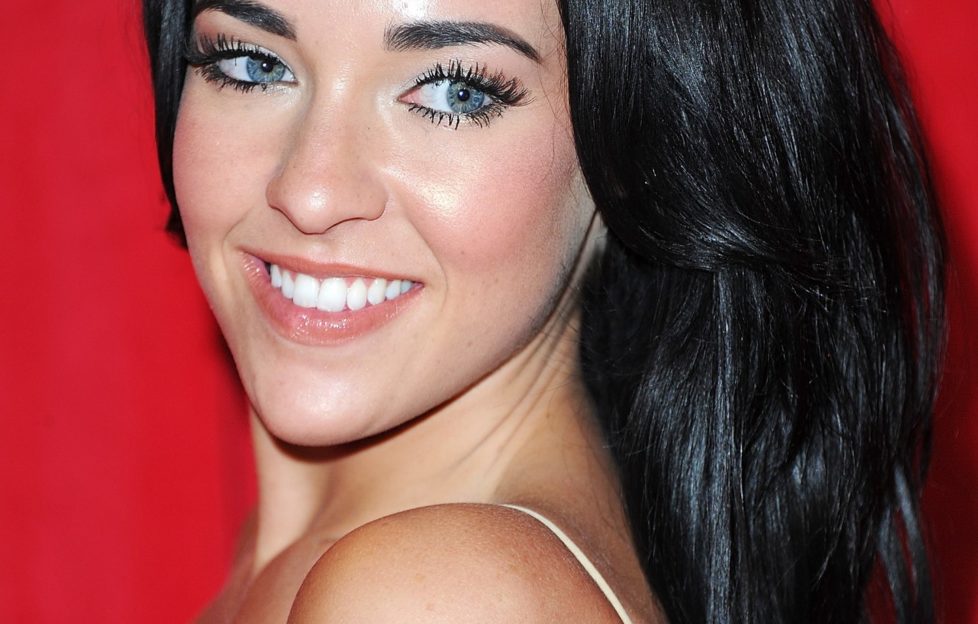 LONDON, ENGLAND - MAY 24: Stephanie Davis attends the British Soap Awards at Hackney Empire on May 24, 2014 in London, England. (Photo by Stuart C. Wilson/Getty Images)
In a tell-all interview Stephanie Davis has revealed the truth behind her relationship with Jeremy, however appeared to make a sly dig at the This Morning hosts, Holly Willoughby and Philip Schofield, who she accused of not sticking up for her in an interview earlier this year.
In February 2016, Jeremy had told This Morning that Stephanie had demanded he sign a contract before having a DNA test to find out whether he was the father. At the time, Philip said to Jeremy McConnell, who is the father of Stephanie's baby, Caben: "It's unreasonable. I wouldn't sign it. It has an impact on your entire life."
Now in this recent interview, Stephanie revealed what she really thought of what the hosts had to say: "I thought you were a bit biased with what happened in that interview. There was a certain element that you know what it's like to be a mum and I didn't feel there was anyone sticking up for me. And with the letter, I did say he could make amends and that never got read out." She added: "It was out of order. I'd just had a newborn baby, I had the worst pregnancy in the world and my son was in the special care unit."
She then addressed Holly, adding: 'You know what it's like to be a mum and I felt like there was no one sticking up for me."
However, Stephanie is now looking into the future with positivity, and spoke openly about Jeremy's battle with addiction in which he is seeking help for, and appeared to confirm a romance between the two of them: "Jeremy has finally admitted he needed help and I cried for hours because it was a weight off my shoulders. I was watching the man I loved slowly kill himself and there was nothing I can do. I'm really really proud he's sorting his life out." She added: "We are together. I can't sit here and say it's gonna happen in a year's time, five years, 10 years, but right now we're taking it day by day. He wants to be a good dad and put the wrongs right."
Jeremy and Stephanie met in the Big Brother house in January 2016 where the pair grew close despite Stephanie already being in a relationship with Sam Reed. Their turbulent relationship resulted in many twitter wars and cheating allegations on Jeremy's behalf and in May 2016 they appeared to split up for good. However, she then later revealed she was pregnant and now the couple seem to be getting back on track.