Westlife's Kian Egan and wife Jodi Albert announce they're expecting
---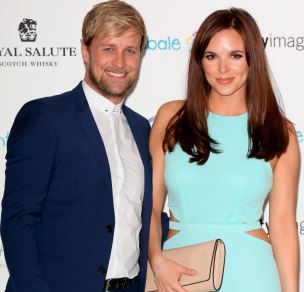 Westlife star, Kian Egan has revealed he is expecting his third child with his wife, Jodi Albert. The Westlife star took to Instagram on Thursday night to reveal the news.
Kian posted a picture of the baby scan with a pregnancy book writing: "Look at what wifie is reading again! Here we go again #jodialbert baby no.3 is on the way!!!"
Jodi also shared the same picture on her Instagram with the caption: "Looks like I might be needing this again… baby no3"
The couple currently have two children together – 5-year-old son Koa and 22-month-old son Zeke.
Jodi has stated in the past that she would like more children with the Westlife singer. She said at the time: "It's hard to think about right now but Kian is from a big family of seven, so ideally we would like two or three. The Irish have big families. We'd love a girl, but as long as they were happy and healthy, that's all that really matters."
Fans were quick to congratulate the happy couple with one fan commenting: "Huge congratulations another baby to add to the gorgeous family."
After welcoming her second child, Zeke, Jodi revealed that the arrival helped her with the devastating loss of her mother who died months earlier of cancer. She said at the time:
"It absolutely breaks my heart that [mum] will never meet him, so that fact that he was born on her birthday is extra special as it means she's a part of him." She added: "It was such a massive run of emotions. I felt like the broken heart that I had from my mum was closing a little because he was here safe and healthy."
Will it be another boy for the couple? We cannot wait to find out!