Viewers praise Rio's touching documentary
---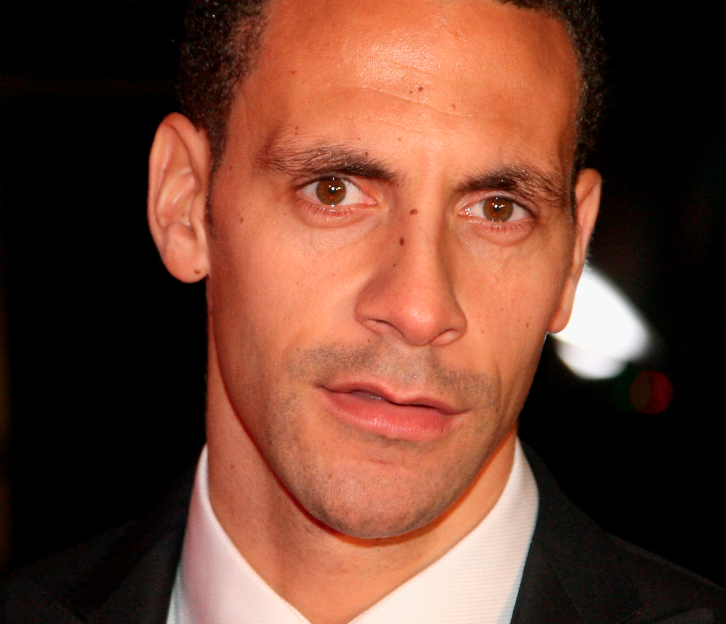 Rio Ferdinand's documentary on life after the loss of his wife, Rebecca Ellison, was shown last night and fans were quick to praise the star on his bravery.
The ex-Manchester United star and England defender was left widowed and to look after his children Lorenz, 11, Tate, eight, and six-year-old Tia, when his wife lost her battle with breast cancer two years ago.
The documentary focuses on how he learns to cope without Rebecca, his family routine and even how he has an "understanding" of why people contemplate suicide
Fans took to Twitter to praise the footballer with one tweeting: "This a truly honest and touching portrayal of the effects of grief. Massive amount of respect to @rioferdy5 & others involved #BeingMumAndDad"
Another fan tweeted: "A humbling programme thank you @rioferdy5 – we need to express our feelings and talk #BeingMumAndDad #itsgoodtotalk."
Rio also appeared on Good Morning Britain this week to open up about his struggles. It was reported that that the husband of London terror attack John Frade, who lost his wife Aysha Frade, was seeking help from Rio for advice. Piers Morgan revealed that John Frade, who has two children, had seen the documentary and was hoping to get the ex-footballer's advice on how to deal with the loss of his wife. The presenter promised to try and introduce them.
Rio explained the advice he would give him: "There's no denying that its going to be a hard period of time but what I've got from my journey is talking as soon as possible, to friends, to anyone who will listen, and just talking about the whole situation, your feelings, talking about the future, about a pathway for your children. But more importantly talking to your children. Let them see emotion, let them see you cry let them show times of weakness but also times of strength."
Rio is currently rumoured to be dating TOWIE star Kate Wright, although neither has confirmed a relationship.