TOWIE's Danielle Armstrong speaks to No.1
---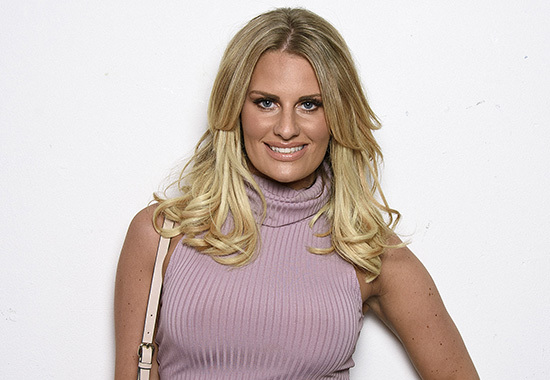 LONDON, ENGLAND - AUGUST 06: Danielle Armstrong attends the Very.co.uk Summertime party at Vinyl Factory @ Phonica Records on August 6, 2015 in London, England. (Photo by Ben A. Pruchnie/Getty Images)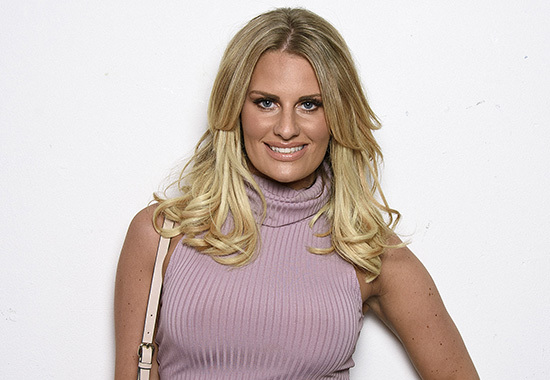 Not content with being everyone's favourite TOWIE gal, Danielle Armstrong has recently unveiled her very own fashion collection with Quiz Clothing. Featuring the hottest pieces for this season, the collection is fun, sexy and glam — just like her.
Here, Danielle talks about fashion, cosy nights in, and how she wishes she was Gemma Collins!
What is your favourite item from the collection?
The little black crinkle dress with the lace top underneath, I love that! It's really cute – you can dress it up or down.
Where do you get your style inspo from?
Bloggers. I'm obsessed with Instagram and I love a little Insta-stalking. I like to see people who have different styles, don't copy the trends all the time and create their own look! I love that!
What's your biggest fashion regret?
In Essex, all the girls loved a neon bodycon with legs and cleavage both on show. You shouldn't do them both together, so my biggest regret is deffo a neon bodycon!
What advice would you give to girls that want to work in fashion?
Study and research as much as you can, that's what I did. I was actually a buyer for eight years before I joined TOWIE. I was heavily involved in following the trends, spotting looks that were hot off the catwalk and bringing them to the high street. Expect to work for free — I did for two years — network and have a passion for it… you need to be passionate about fashion!
What beauty item can you not live without?
A bit of lip-gloss – it just makes everything better! I don't like to wear much makeup during the day but I always wear a bit of gloss. Turkish delight by Nars is what I'm wearing today and I love it.
If you could swap your life with anyone from TOWIE who would it be?
The GC, Gemma Collins. She's fabulous and a bit cray cray. I love that about her. I would love to see what goes on in the GC world.
What's your favourite thing to do in autumn?
Eat… I feel like the whole summer we're doing the no carbs before Marbs thing, so I love to have a cosy night in, watching X Factor and pigging out.
The Danielle Armstrong collection is available to buy at Quiz Clothing now.