Visit the spa at Airth Castle
---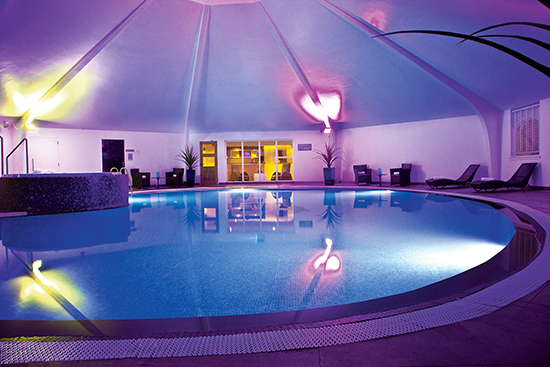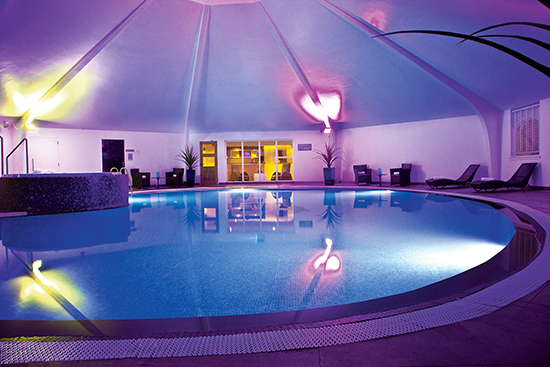 No.1 headed to the newly refurbished VELOCITY SPA at Airth Castle to see if it lived up to the hype…
After a long hard week some pampering was definitely in order so I decided to take a road trip and check out the revamped Velocity Spa & Fitness at Airth Castle Hotel. It's a popular venue – you'd be struggling to find someone who hasn't attended a wedding at Airth.
On arrival I was guided through to Velocity Spa & Fitness, which is situated at the far end of the pretty courtyard building. I'd opted for the Tri-Enzyme Facial, so after a quick change into a fluffy white dressing gown I headed up to the relaxation room to chill out before my treatment. The atmospheric room was moodily lit, instantly making me feel as though the stress of the week was ebbing away slowly.
Before long my therapist appeared to take me through to the beauty treatment room. A quick look round revealed that they work with only the best products such as the premium skincare brand, Elemis.
My therapist quickly ran over the consultation form and asked if I had any particular issues I wanted her to consider. I'd been burning the candle at both ends after a busy few weeks at work and lots of late nights which had left my skin dry and irritated.
Thankfully I'd picked wisely and the Tri-Enzyme Facial is specifically targeted to reduce uneven skin tone, target blemishes and smooth out fine lines. My therapist explained that sometimes a facial does on occasion lead to breakouts as it stimulates the skin to release any toxins, so I would notice a marked improvement in my complexion around a week later.
She quickly got to work cleansing my skin before applying an exfoliation product that sloughed off the dead skin cells. She explained that this stage of the treatment is vital to improve skin tone. As we age the rate of skin cell renewal can decrease which in turn means that those unhealthy cells are not shed in the same way they would have when we were younger. Exfoliation helps to really stimulate the process.
As each layer of the treatment was applied, my knowledgeable therapist explained the benefits. Even the slow circular motions to apply the product are beneficial as it helps to increase circulation and blood flow.
A cooling mask took the irritation out my skin in almost an instant. It's at this point I find myself almost lulled into a deep sleep. The final part of the treatment saw a freshening eye cream gently patted on. Facials such as the Tri-Enzyme option offered by Velocity Spa are great for revitalizing and rebalancing skin.
The spa team explained that as part of your spa package, you can make use of the new Velocity Fitness which features the latest state-of-the-art Life Fitness equipment – one of the few clubs in the UK to feature some of this kit! There's also a pool, sauna, steam room and Jacuzzi or you can simply relax with a good read on a lounger on the poolside terrace. But whilst the gym looked appealing I was in a blissed out state so, for me, it was back to the relaxation room to enjoy a glass of fizz.
Your chance to visit Velocity: SPA ESCAPE FOR JUST £69*!
Enjoy an Elemis Facial (25 mins); Sole Delight Foot treatment, or Hands & Toes File & Polish (25 mins); Delicious 2-course lunch & a glass of Prosecco and use of the spa & leisure facilities including pool, sauna, steam room, Jacuzzi and the latest Life Fitness gym equipment.
*Available Mon-Thurs for £69 per person, Fri-Sun £89 pp; Until 31/10/16.
Call 01324 831790 & quote No.1 Mag