Scot of the Week: Debbie Crosbie
---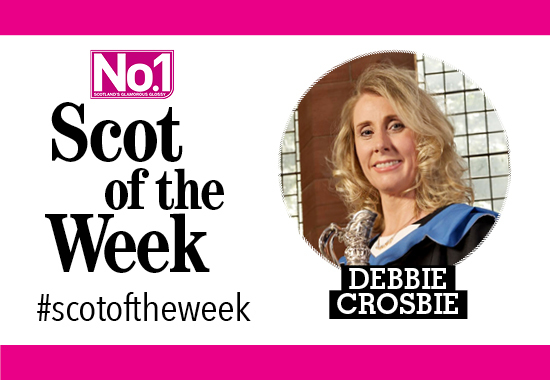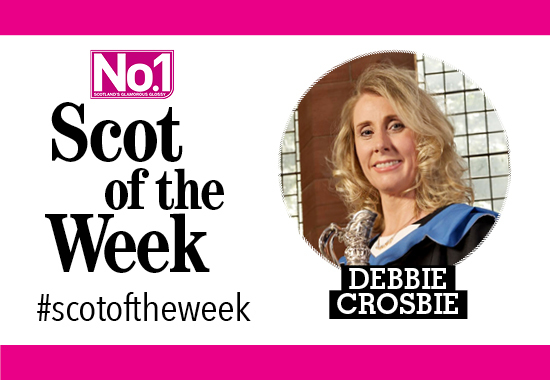 Scotswoman Debbie Crosbie is the first woman to sign a Scottish banknote after a 20-year career in banking.
And, earlier this year, Debbie, who is originally from Bearsden, was named the University of Strathclyde's Alumna of the Year for being an inspiration to students. Now, we name her our Scot of the Week.
After graduating from the University of Strathclyde with a BA (Honours) in Industrial Relations, Debbie went on to work to carve out a successful career in the banking industry and now, after 20 years with Clydesdale Bank, she is the bank's Chief Operating Officer. Last year, she made history when she signed a Scottish banknote, 'Deborah Crosbie'. You will now see her signature on your cash!
Debbie said: "I feel personally honoured to be the first woman to sign a Scottish bank note and hope that it helps serve as recognition of the many ground-breaking achievements of women across banking and the wider Scottish economy.
"My role in the bank changed regularly over the years, and I have been fortunate to work with, and learn from, many talented people."
As she presented Debbie with the Alumni Award, Professor Eleanor Shaw, Head of Strathclyde's Hunter Centre for Entrepreneurship, said: "Over her career, Debbie has displayed ambition, boldness and innovation."