The eyes have it!
---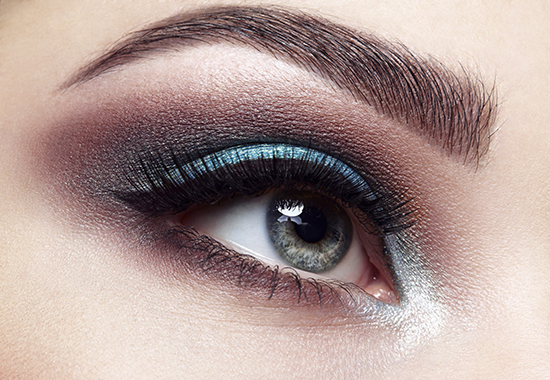 Beautiful woman face. Perfect makeup. Beauty fashion. Eyelashes. Lips. Cosmetic Eyeshadow. Make-up detail. Eyeliner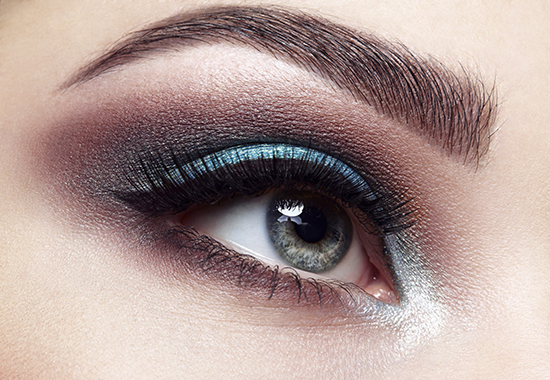 Here are some eye-popping ways to make the most of your peepers this autumn…
A PERFECT CAT EYE
Use a spoon or the edge of a credit card to help you get a precise cat eye flick with liner by tracing around the edge of it.
THE FLAME
If you've run out of gel eyeliner but feel your kohl pencil isn't bold enough, hold the tip under the flame of a lighter for a second before using it, this will give you a much more pigmented look.
TRY BLUE LINER
Navy or bold blue eyeliner will make the whites of your eyes look even whiter.
MOISTEN MASCARA
When you get to that annoying stage where your mascara is drying out, pop in a few eye drops to moisten it up again.
CURL THEM TWICE
When using your eyelash curler, hold it for five seconds clamped at the very root of your lashes, and then move up to the midway the length of your lashes and hold again for five seconds. This will give you lift and curl.
WAIT AND THEN FLAKE
When you accidentally end up with a mascara smudge on your nose or under your eyes just after applying, don't try to remove it right away as you'll be left with a big black streak. Instead, wait until you're just about to leave the house and then it'll be dry enough to flake it off with no streaks.
SAVE THE BRUSH
If you're on a budget and have had to buy a cheap mascara, use the old brush from your favourite expensive mascara. Often it's the brush, not the formula, that makes all the difference.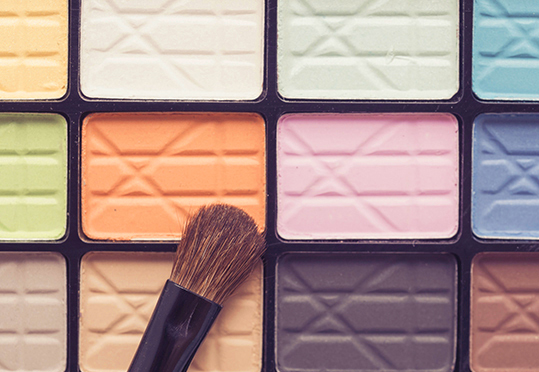 JUST PRESS IT ON
Don't 'sweep' on your eyeshadow, press it on with your brush, this will give you a stronger colour pay off and make it last longer.
AN EASY EYE LIFT
Use highlighter under and over the eyebrows to instantly lift the whole eye area.
THICKEN YOUR LASHES
To get thicker looking lashes, dip an old mascara wand into some loose face powder and brush it all over your lashes, then add two coats of mascara on top.
NATURAL REMOVER
If you're looking for a gentle and natural alternative to eye make-up remover, try a little swipe of coconut oil.
EYELINER CHEAT 
If you're in a real hurry, apply some black pencil eyeliner along the top of the inner part of your eyelash curler. That way, when you curl your lashes, you'll also be doing your eyeliner at the same time. This may take a few times practising to get it right, but when you do, it'll make getting ready so much quicker!
PROTECT YOUR LIDS
If you find you get mascara all over your eyelids when applying, try pressing a business card against the base of your lashes when putting it on. The card will catch all of the smudges, keeping your eyelids clean. 
LASH GLUE TIP
Use a Kirby grip to apply glue to a false eyelash (see below) – you'll have more precision and avoid getting it all over the actual lashes!