Scot of the Week: Kate Douglas
---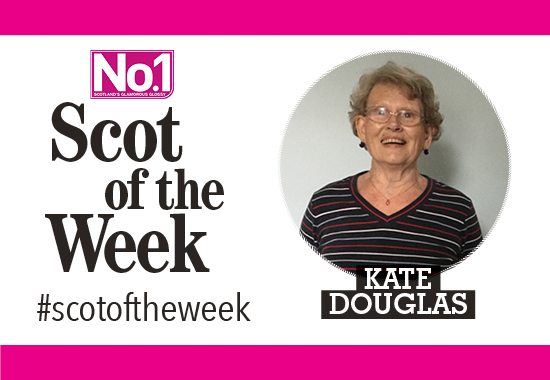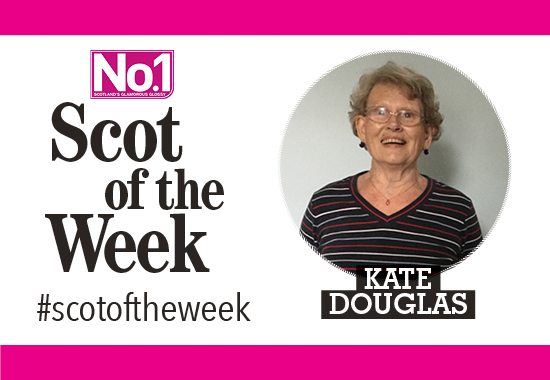 To mark Organ Donation Week this week (which runs until Sunday), we name Kate Douglas our Scot of the Week.
The retired social worker from St Andrews became a live kidney donor at the age of 74. Now, two years on, she is raising awareness of 'non-directed' or altruistic (not to a family member) organ donation and hopes to encourage other live donors to come forward.
When she was a student counsellor Kate, 76, met a couple of students awaiting a kidney – one received dialysis up to four times a week. Then Kate met one of Scotland's oldest living kidney donors, who made medical history when she donated at the age of 81!
That's when Kate began receiving tests to become a donor herself. Now, two years after saving someone's life, Kate is doing her bit to raise awareness for Give a Kidney www.giveakidney.org
She said: "As a group we are trying to raise awareness, not recruit donors. The number of live kidney donations has gone down, but the number of people awaiting a kidney has gone up. A live kidney donor is better quality; it's better for the patient to get a kidney from a live donor.
"My motivation was meeting a young man when I was a student counsellor, he went on dialysis three or four times a week, it wrecked his social life. I then saw a PhD student who was also waiting for a transplant. Then I retired and didn't think anything more about it, until I met a friend of my mother-in-law – she'd donated at 81 and made medical history. I was so surprised; I thought 'bloody hell, if she can do it at 81, then I can do it too'. I was 72 when I registered and 74 when I donated."
Kate's surgery took place in March 2014. She admits after the operation she was "out of action for three weeks". Most donors are fit enough to go back to work within four weeks.
* If you are inspired by Kate Douglas' story and would like to find out more about how you can become a live kidney donor, visit www.giveakidney.org