9 reasons why you should opt for a Scottish staycation
---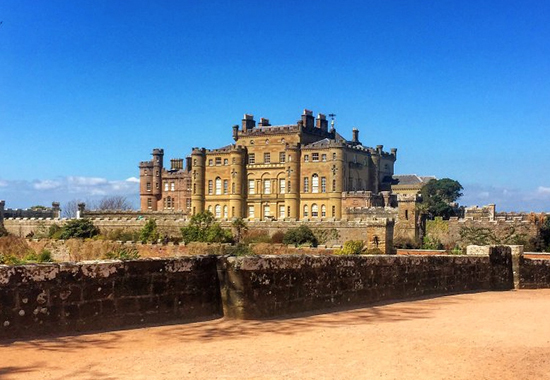 With the schools now back after the summer break, the chances are you have been on your annual family holiday by now? But more and more families are opting for a short break in Scotland. Whether it's a long weekend you are planning, or a few days away for the September weekend or the October school holidays, here are 9 reasons why you should consider a Scottish staycation for your next trip….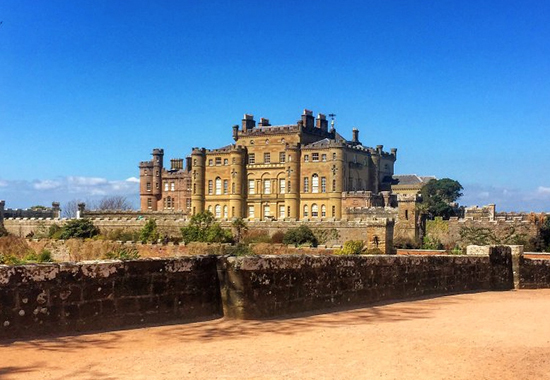 Culzean Castle in Ayrshire
1) Scotland is home to fairytale-like castles
When we often go abroad, we explore that foreign country's history and heritage by visiting its castles and colosseums, but Scotland has its fair share of fairytale-like castles and historic buildings that are well worth exploring. Take Culzean Castle, as an example, which sit on a clifftop in Ayrshire and is one of Scotland's most popular visitor attractions. Have you see the deer and lamas that roam the grounds of this National Trust for Scotland property?
For more info click: Culzean Castle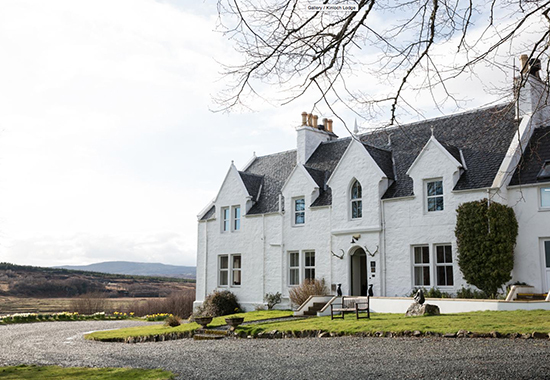 2) Scottish food is second to none
Famed for its seafood and fine Scottish produce, the food is another reason why it's worth staying in Scotland and avoiding 'traveller's tummy' – if you don't fancy a fish supper on the beach, then what about sampling some of the country's finest cuisine at one of its  14 Michelin starred restaurants (including Kinloch Lodge on Skye, pictured above) that stretch from the Highlands and Islands all the way down to Ayrshire?
 3) Some of Scotland's beaches rival the white sands of the Caribbean!
Turquoise waters, golden sands, and a bright blue sky… you could be forgiven this is a photograph of a tropical Caribbean island! However, would you believe that this is actually Luskentyre Beach on the Isle of Harris?! Scotland is home to a number of picturesque beaches, and this is just one of them. Click: Visit Scotland to find out some of the country's other must-visit shores. That's not all, on the beaches of Shetland (like St Ninian's Isle) you will be guaranteed another spectacular site once the sun goes down, as Lonely Planet named Shetland on its list of top seven place with the world's best sunrises – it's up there with Mount Fuji in Japan!
4) Plenty of drinks to try
Once you have dined of some fine Scottish foods, you will need something to wash it down! And you are spoilt for choice in Scotland, as it has another national drink, besides whisky, and that is gin! Did you know that 70 per cent of the UK's gin distilleries are in Scotland? Here are just some of them, pictured above.
5) We have beautiful, rare wildlife to see.
Have you ever seen a red squirrel? Did you know that if you spot a red squirrel in Scotland, you are invited to log your sighting online at Saving Scotland's Red Squirrels

The number of red squirrels in Scotland is in decline (they are less than 120,000 now), but did you know that 75 per cent of the UK's population resides in Scotland? So, you have more chance seeing them here, than anywhere else in Britain.
6) You can visit some seriously impressive works of art
Designed by Scottish sculptor Andy Scott, the Kelpies in Falkirk are well worth a visit – and it's free! Where else in the world can you get up close to 30-metre-high horse heads? The massive sculptures sit on the new extension to the Forth and Clyde Canal at the Helix in Falkirk. Go and meet the Kelpies! And just a stone's throw away from them lies another impressive work of art, and huge engineering feat, The Falkirk Wheel.
7) Stay in the lap of luxury or in the great outdoors
Whether you fancy 5 star luxury at the Gleneagles Hotel or getting (a little) closer to nature with a spot of glamping at Stuc a'Chroin Yurts, there's a whole host of interesting places to stay in Scotland. You could even try wild camping, if you are brave enough!
8) Experience some magic, Harry Potter style!
Hop on the West Highland line from Glasgow to Mallaig and take in many spectacular Scottish sites, including: Glencoe; the UK's highest altitude train station in Corrour; and Glenfinnan Viaduct (pictured above), featured in the Harry Potter films. It's a train journey like no other, and you will struggle to find anything similar on your travels abroad!
9) Take in a spot of culture at one of our many festivals
Scotland is famous for its festival, most notably The Edinburgh Fringe Festival which is the world's largest arts festival. Each year the Festival, which is currently running in the capital until the end of the month, attracts various comedy, music, dance and other acts to perform in more than 3,000 shows in more than 300 venues!
From the arts at the bustling Edinburgh Fringe to food and music at the Mhor Festival or the top bands and DJs playing at T in the Park, there's something that'll take your fancy each summer. In fact, next weekend (August 26-27), Drumlanrig Castle in Dumfriesshire stages a celebration of good music, good people and good times, Electric Fields Festival.