Create your very own home spa
---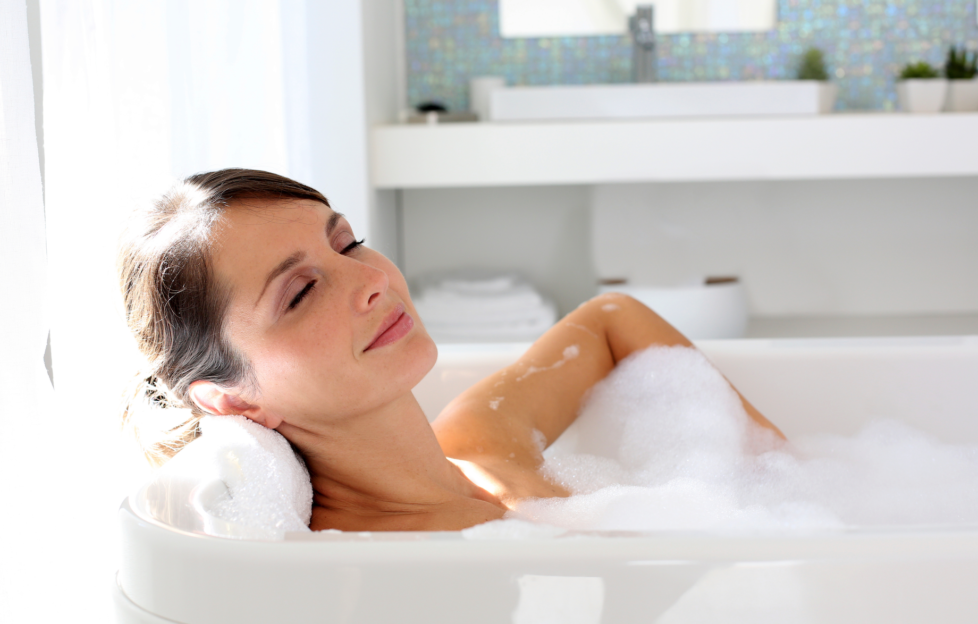 DIY eye mask: Soak a couple of cotton wool pads in iced or cold green tea and apply them to the eyes. The caffeine from the tea will help to reduce the appearance of blood vessels and the antioxidants help to decrease inflammation.
Multi-mask: Since different parts of our faces have different and sometimes opposing, skincare needs, using more than one mask allows you to cater to each area's needs. This doesn't have to be a pricey endeavor either. You can pick up purse friendly purifying, glowing and detoxing clay masks from L'Oreal and there's honestly a specially designed face mask for every skin issue imaginable.
DIY mani/pedi: Create your own nail soak by slicing one lemon and half a cumber into a bowl of cool water. Submerge your fingers or toes for ten minutes and then push back cuticles, as you would normally do. The lemon bleaches stained nails and the cucumber works to soothe dry skin.
Paint your nails: Pick your favourite shade or even treat yourself to a new polish or colour during the week and apply it as part of your mani/pedi
DIY sugar body scrub: Mix a cup of brown sugar, a cup of raw oatmeal and a cup of olive oil and slowly rub the mixture across dry skin. Don't forget to stand on top of a towel or plastic bag or it could get messy. Rinse everything off in the shower.
Warm up your lotions: Before jumping into the shower or hopping into the bath, place your body lotion of choice on top of your radiator. This means that when you get out of the bath/shower, your body lotion will feel all the more soothing. Just bear in mind that your lotion could become more liquid than usual, so just watch when you open it up to us.
DIY honey hair treatment: Mix half a cup of honey and a quarter of a cup of olive oil and apply to the hair. Both work together to promote a healthy scalp and roots, as well as smoothing the hair as well.