Bring the outdoors indoors!
---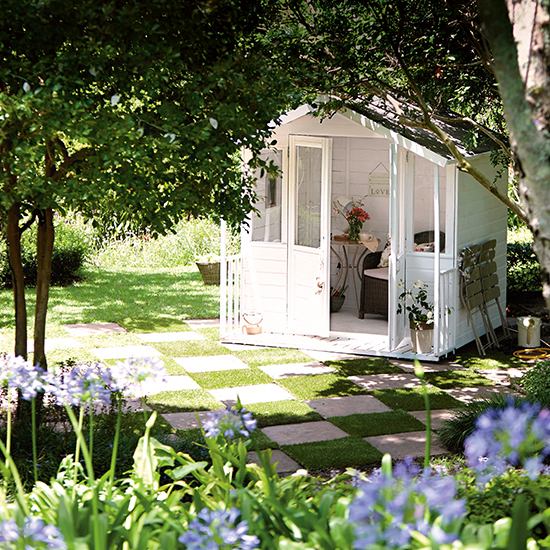 Want to make the most from your home and garden before summer is finally over? We show you how to keep summer alive with these inspiring ideas…
CREATE AN OUTDOOR HAVEN
Summerhouses and garden sheds are very popular at the moment and it's easy to see why when you consider how many uses they can have. The prices can be a little daunting but if you see it as basically an extra room of your house, it's actually really good value. It can be set up as an office space, a sanctuary from the kids where you can read your book in peace, or you could even turn it into an outdoor bar!
GET A WINDOW SEAT
Create a seating area by your windows by setting up a small dining area, or even just a chaise longue to make the most of the bright summer days. This is especially important if you don't have access to a garden.
LET THE LIGHT IN
Open doors and windows at every opportunity to create a natural flow of fresh air, as well as sunlight, throughout your home. Keeping fresh air circulating is important as it provides you with the purest oxygen which can help stop you fall victim to a summer cold.
MAKE FOOD A FEATURE
With their vibrant colours and quirky shapes, foods like fruit, jams, pickles and eggs can inject some life into the shelves of your wall unit. Store them in jars and display alongside your favourite ornaments and crockery for maximum impact.
AL FRESCO DINING
Get the most from your garden by setting up an outdoor dining area At the start of the summer. That way the minute the sun appears you know where you are heading! Look for somewhere that offers the best possible views of the garden.
FAB FLORALS
Introduce floral prints in the bedroom to create an uplifting effect.