Fashion in Colour
---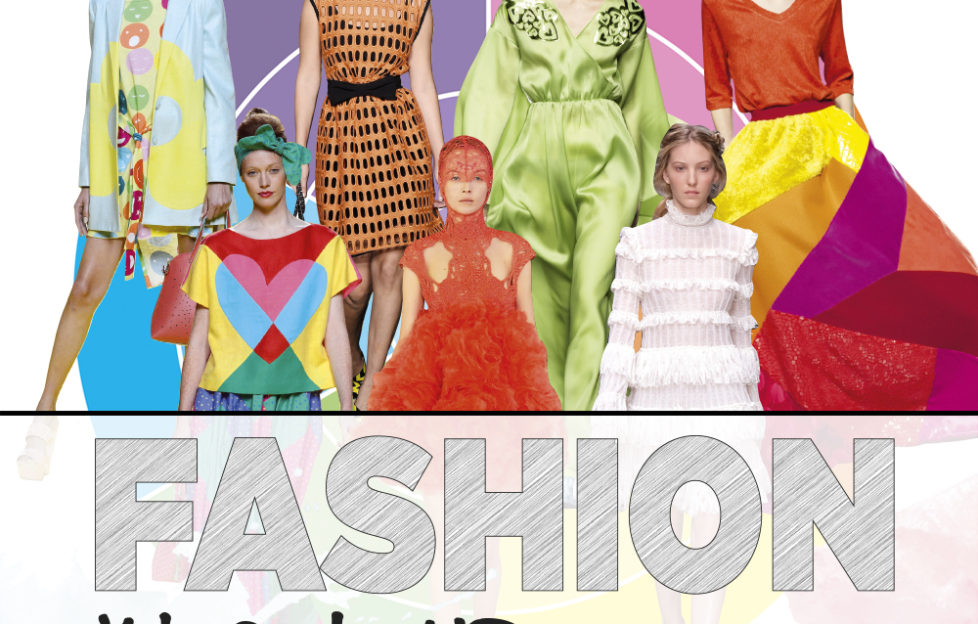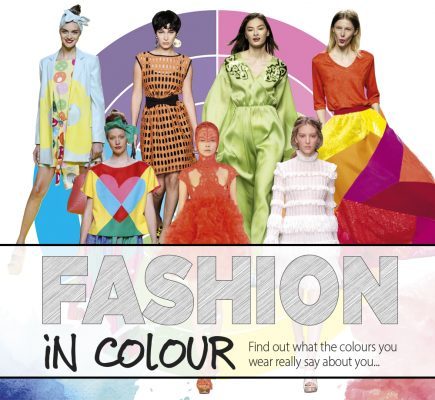 Most of us have a favourite colour when it comes to fashion, or a go-to shade that really suits us. But did you know that the colours you choose to wear can say a lot about your personality, as well as sending out your vibe towards other people? Read on to find out how you can dress for success and influence other people's perception of you by simply changing up the shades you wear!
THE COLOUR: RED
If you're looking for male attention, then this is the colour to go for. It's no secret that red turns heads, but it's also thought that men are unconsciously more attracted to women wearing the colour. Psychologists at a university in China found that male students considered women wearing red to be the most attractive and also rated them highest for looking 'warm'. Well, they do say red is the colour of love.
Wearing RED implies:
Power
Sexual energy
Seduction
Confidence
Boldness
THE COLOUR: PINK
Typically, most of us associate pink with flirty and feminine vibes, and we're not wrong to do so. But this colour is also linked to happiness and romance (which is no surprise as it comes from the same colour palette as red). Pink also gives off calming feelings, so if you're aiming to give off a lot of energy – this is not the colour to dress yourself in. Pink is known as 'the sweeter side of red', and is the official traditional colour for little girls, therefore it's often associated with youth and joy.
Wearing PINK implies:
Femininity
Softness
Kindness
Calming
THE COLOUR: ORANGE
Orange is similar to the colour red, as it attracts attention and gives off energetic vibes. However, it varies as it's a little more soothing. The colour orange will help put you in a positive and energetic mood. So get on your orange gym gear and give that workout you have been putting off a go! Orange can be a difficult colour to pull off, so it's best to either go all out or in between.
Wearing ORANGE implies:
Happiness
Joy
Ambition
Energy
Creativity
THE COLUR: YELLOW
If you're dressed in yellow, get ready to feel happy and optimistic. Yellow is the colour of sunlight and laughter, and it also has the power to bring out the creativity within you. It's best to wear yellow when you need to stay alert and feel happy. Remember, yellow can be a little overpowering so subtle tones or clothing items are best when it comes to this shade. Avoid yellow when you're trying to blend in with the crowd.
Wearing YELLOW implies:
Laughter
Optimism
Alertness
Freedom
Happiness
THE COLOUR: GREEN
Geen is a colour that is very easy on the eye; this is because it's associated with nature, trees, leaves and spring. Therefore it's unconsciously related to health, well-being and comfort. Much like blue, green is said to have the capability to reduce stress and lift your mood. If you're stressed, try wearing green in a bid to chill you out, or when you want to see things from a different perspective.
Wearing GREEN implies:
Health
Growth
Security
Calmness
Wisdom
THE COLOUR: BLUE
Wearing the colour blue is thought to represent authority, structure, trust and loyalty. The best time to dress in this colour is when you want to convey power, have mental control, be respected, or when trying to communicate an important message. The colour blue promotes the reduction of stress and therefore creates a sense of calmness and relaxation.
Wearing BLUE implies:
Generosity
Trust
Peace
Calmness
Loyalty
THE COLOUR: PURPLE
Purple is often the Marmite shade of the colour palette – you either love it or hate it. With a sense of nobility and mystic qualities, it's often the shade linked to spiritual awareness, but it's also linked to luxury. If you're going for an expensive and classy look, try opting for the colour purple. However, this shade can also induce discomfort, so if you're hoping to put someone at ease, it's best to avoid purple.
Wearing PURPLE implies:
Spiritual Awareness
Luxury
Nobility
Dignity
THE COLOUR: GREY
Grey is the in between of black and white, which is why it's renowned as a very neutral colour. The shade is actually quite unemotional, so it can often be the go-to colour for those days when you've not really given a thought to what you've thrown on. As it's emotionless, it can also create a sense of calmness and impartiality.
Wearing GREY implies:
Reliability
Calmness
Intelligence
Maturity
Impartiality
THE COLOUR: BLACK
Black is often the default shade in most wardrobes – it's easy to wear and goes with almost everything. It's a formal shade, which is why it's ideal for wearing in the office. Black also exudes mystery, which is often why the LBD is known in a more provocative manner. However, the shade also has negative connotations and is sometimes associated with aggression.
Wearing BLACK implies:
Power
Formal
Elegance
Mystery
Aggression
THE COLOUR: WHITE
White is the most complete and pure shade in the colour palette. It is the shade of equality and pureness, which is why wedding dresses are traditionally white. It's also a great shade to wear in the summer months as it represents positivity and freedom – how a lot of people often feel at this time of year. White offers peace and calmness – so if you're looking to give off these vibes, it's the shade to go for.
Wearing WHITE implies:
Innocence
Purity
Cleanliness
 Positivity
Freedom