5 places you NEED to visit
---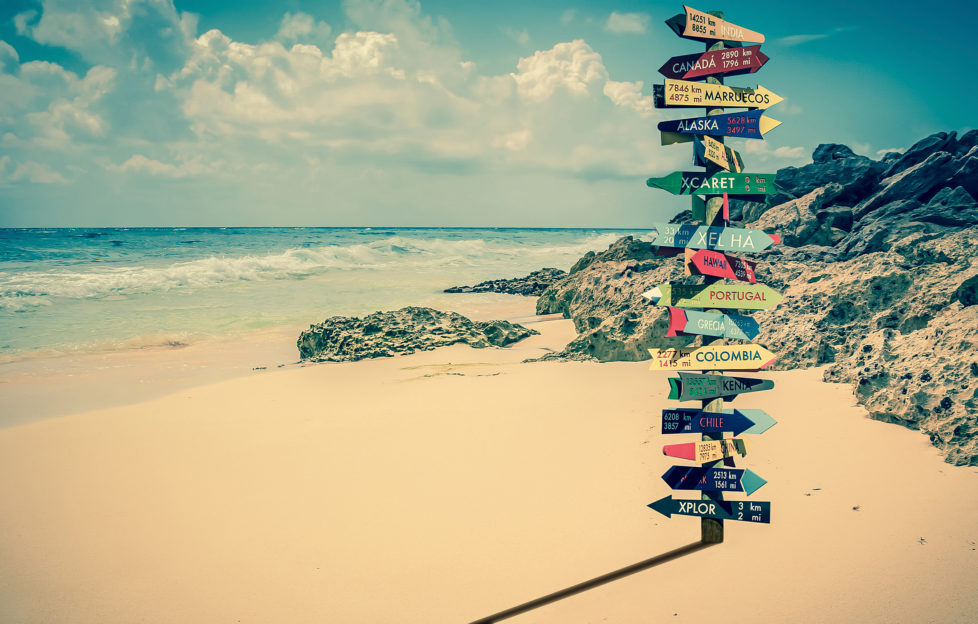 World directions signpost with distance to many different countries
If you're thinking of booking your next trip or planning where to head to on your holidays next, here are 5 places that are well worth a visit.
1… Dubai: From the man-made Palm Islands to the tallest structure in the world, Dubai has some truly spectacular sights, ones that really have to be seen to be believed. If you're a fan of shopping, the Dubai Mall is a must-visit. With an indoor aquarium, an ice rink, a record-breaking observatory and literally thousands of shops and hundreds of food outlets, all under one roof, this is one shopaholic's paradise.
2… Tanzania: Voted the best safari country of Africa, Tanzania is home to Serengeti National Park and Mount Kilimanjaro. From seeing wild animals in their natural habitats to sleeping under the stars of the Serengeti, Tanzania plays host to some stunning sights. The beaches of Zanzibar play host to kite-surfing, as well as diving and snorkeling and the annual migration is regularly hailed as the 'greatest wildlife show on earth'.
3… Kyoto: Whist Tokyo is hustling and bustling, Kyoto is altogether more Zen. Take a trip to any of the ancient temples to soak in the country's heritage or explore the Buddhist temples, shrines and gardens. Expect tranquil surroundings and even learn how to perfect the traditional Japanese cuisines at some great cooking classes.
4… Maldives: The Maldives is famous for its crystal clear blue waters and white sandy beaches and the water villas are something that you need to experience at some stage. If relaxing at one of the beaches or resorts is a tad slow paced for you, a trip to the busy Male fish market is a local hotspot, albeit that's if you can stand the smell of fish. Scuba diving and snorkeling is also well worth considering, especially as the water is superbly clear.
5… Scotland: Of course we couldn't leave out our homeland! With scenic views everywhere you go, the friendliest bunch of people and of course, the ultimate hangover cure – Irn Bru. What's not to love?! A staycation could be the one for you, at any time of year.