Scotland's top stylists solve your bad hair days
---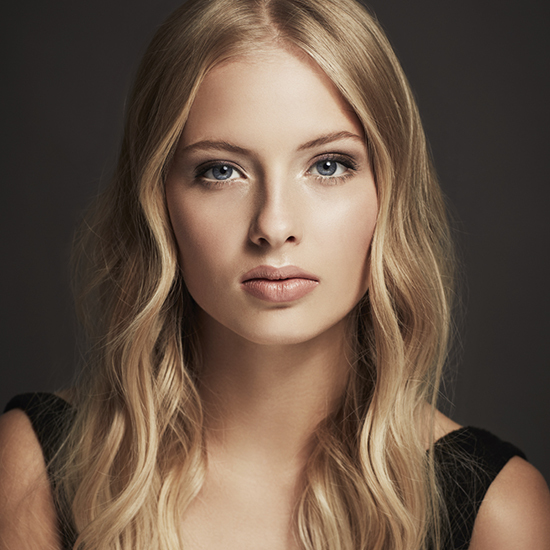 Portrait of an attractive and confident young woman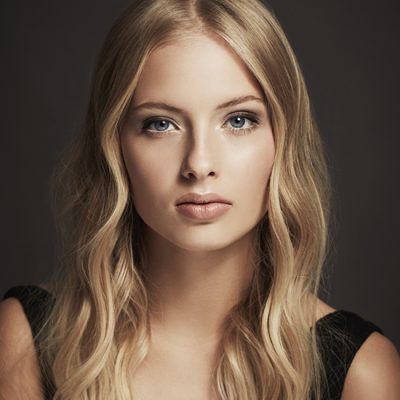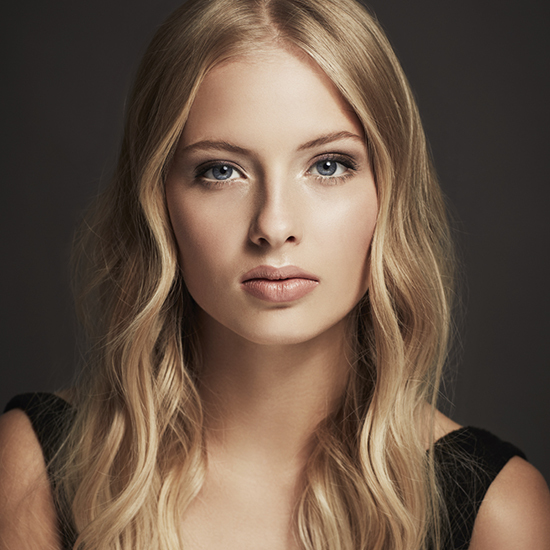 Now you can have the hair you have always wanted…
Q1. My hair is very limp and lifeless. How do I get more volume?
Kay McIntyre: "To get more volume you need to get rid of any product build-up on the hair by using a good cleansing shampoo."
Jason & India Miller: "The correct shampoo and conditioner can make a difference to fine hair. Colour can also give the hair volume."
Q2. Do hairdressers wash and dry my hair differently? How can I create the 'salon look' on my own?
Nelson Brown: "Make sure the cuticle lies flat; watch the angle of the brush make sure that it's pointing down on the hair shaft, never up or against it, or you will have fluffy hair; and it's important to buy a good brush, spend around £25 and you'll have one for life.
"When smoothing the hair do not use a rounded brush. For curl and volume use a boar bristle brush as it glides through the hair. I was trained by Vidal Sassoon and his mantra still sticks with me today 'hair should flow and be free'. That high shine salon finish is very achievable with the attributes in place – a healthy head of hair is one important attribute."
Jason & India Miller:  "Having the best electrical equipment and the right products that suit your specific hair type is essential. Ask your hairdresser for tips and advice about styling and blow-drying, then it's time to practice, practice, practice.
"A relaxing head massage and the luxury experience of having your hair done in-salon and will always add a different dynamic to doing it at home."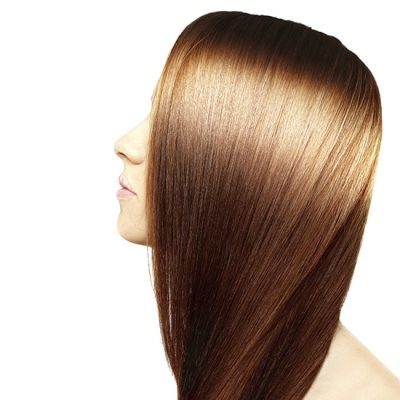 Q3. Despite using conditioner to add shine, I feel like my hair still looks really dull. How can I make it look shinier?
James Hughes Horn: "Try to get into the habit of rinsing your hair with cool water after conditioning to seal the hair. This will add great shine and really lock in the moisture."
Nelson Brown: "All hair is shiny; it's the processes and attributes that make it glossy. We forget that whatever goes in our mouths feeds the follicle, include vitamins in your diet.
"It's all about building shine from the inside out. Heat doesn't make hair shiny; it only ruffles the cuticle, so try not to use as much heat."
Q4: My hair seems to be quite brittle and always has split ends. Do you have any tips to prevent them?
Kay McIntyre: "Use the correct professional products prescribed for your hair type. Always use a heat protection product before drying (make sure you comb through to ends) and don't push you hair too far when it comes to colouring. Keep hot styling tools to a minimum."
James Hughes Horn: "Remember that dry brittle hair is not always down to anything you're doing wrong. Weather is probably one of the biggest negative causes of dry brittle hair – overexposure to the sun, swimming and products with alcohol will dehydrate the hair. Protein sprays, crèmes and shampoos seem to be all the rage just now, but too much of a good thing can be bad. High protein enriched products may be detrimental to the condition of your hair, so use a light leave-in conditioner which works on many different levels, one with a UVA/UVB protector and thermal protector are great, this will work on a deep conditioning level.
"Always use a wide-toothed comb when detangling wet hair and start from the bottom up, hair is at its most fragile when wet. Avoid over use of heat appliances; use your straighteners once or twice slowly rather than 'just running them over the ends quickly'. Going slowly will actually help to lock moisture with the hair shaft and keep your hair straighter for longer."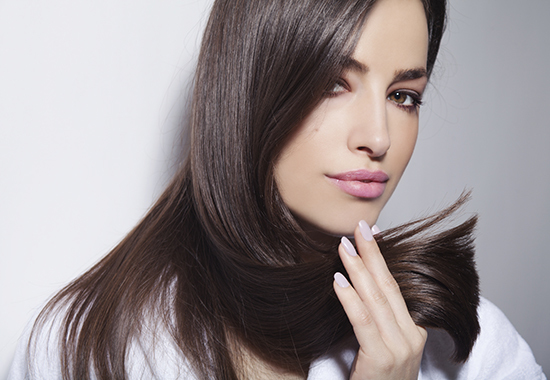 Q5: My hair seems to be falling out. Can you tell me what to do?
Melanie Burrell: "The first step would be to contact your GP to discuss possible reasons. Factors such as medication, stress and recently giving birth can all cause hair loss. Depending on the outcome of the GP assessment you may be referred to a dermatologist at the hospital for further assessment, and if required may be issued a treatment programme.
Q6: I am about to undergo chemotherapy so I am looking for the perfect wig. What advice would you give me?
Melanie Burrell: "There are so many wig options available now in both synthetic and human hair. Wigs come with highlights, roots, even ombre shades in so many different styles and cap constructions.
"The best option would be to make an appointment with a wig salon to try various options on. Take your time choosing. It's probably best to take someone with you for another opinion. Ask as many questions as possible about the wigs and colours available. A wig should always be amended to fit properly and can be trimmed and styled to suit you, so don't just settle for the first option. A good wig salon should listen to your needs and find the right option with a good after-care service."
Q7. I don't feel my hair looks as healthy as it should. Can you give me top tips for healthier looking hair?
James Hughes Horn: "Having your hair frequently cut into an easy style which falls into place will cut back on over use of styling products and heat appliances, this will stop the long-term damage from heat and keep your tresses supple and shiny. A great quality shampoo is key; speak to your stylist to recommend something that suits your hair type.
"A less expensive way to keep your hair feeling healthy, and cut back on shampooing your hair too frequently, is to rinse the hair on alternating washes but only condition the ends, this will give you this fresh clean feeling whilst still retaining shine and condition."
Nelson Brown: "Don't over-wash your hair. Technically, it is a fabric so if you wash it everyday it will have a negative impact. Most people are over-shampooing, washing their hair when they need it styled, not cleaned. Don't use shampoo every day, instead, wet your hair in the shower (it will still be clean from the day before) and it will give the hair's natural oil a chance to go from roots to tips."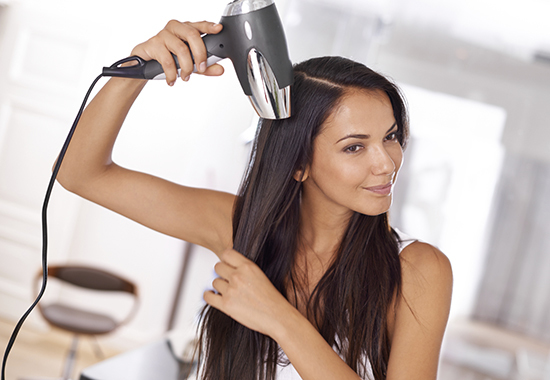 Q8. I want to change  up my hair style drastically without committing to it, what do you suggest?
Melanie Burrell: "Wigs and hairpieces are a great alternative to dying hair with the benefits of no long term commitment to colour or style, they wont affect the condition of your hair and you can change your look depending on your mood or occasion. With many celebrities and fashion designers endorsing wigs they are becoming more and more socially acceptable."
Q9. My colour fades quickly after it's been dyed, how can I prolong it?
Nelson Brown: "Hair can lose its colour intensity quite quickly, but sometimes it depends on the tone, if the hair is very porous or because it has been over-shampooed. However, there are some products available that can help prolong colour – Keratin-based colour tone sprays. I would advise you to get one as they improve tone and longevity, and stop fading."
Jason & India Miller: "Have an in-salon colour protection treatment and use colour protection products. Be aware of sun exposure, chlorine when swimming, and over use of electrical equipment (hairdryers, straighteners, etc)."
James Hughes Horn: "As a colourist myself I would say that it is down to using incorrect cleansing products. Shampoos cause the most dramatic colour fade, because of their harsh ingredients. Too much heat on the hair may also cause colour fade along with previously lightened hair that has been covered over but not had the correct process taken to help hold the colour. A good tip is use a deep conditioning treatment a week before you visit a colourist."
Q10. My hair is heat damaged, what should I do?
Nelson Brown: "Stop putting heat on it for a few days and the hair will respond. Try drying hair naturally. Don't torture your hair – you have got to look after it."
James Hughes Horn: "Investing in an oil and regular mask stops any further damage. Keep your dryer on a low heat to hold the hair's natural oils. Make your style last three days. On the last day, style with a refresher thermal spray."
Q11. After washing, my hair is full of tugs. Do you have any tips to stop this?
Kay McIntyre: "Try to brush hair with a good quality bristle brush before washing to smooth hair and always comb conditioner through with a wide-tooth comb or tangle teaser. Never rub hair dry as this will cause tangles. Always get rid of split ends as soon as you see them by visiting your salon for a trim. It's worth investing in a professional shampoo and conditioner suited to your hair type too."
Q12. My white-blonde hair tends to go yellow, what's the solution?
Jason & India Miller: "Consult your hairdresser as you may need to have your tone of colour adjusted. Silver shampoo can help, in some instances, but not in all cases."
Thank you to our contributors, Scotland's top hair stylists:
James Hugh Horn at James Hughes,
Glasgow
www.facebook.com/jameshugheshairdressing
Jason & India Miller at Charlie Miller,
Edinburgh
www.charliemiller.com
Kay McIntyre at McIntyres Salons,
Dundee
www.mcintyres.co.uk
Nelson Brown at Browns,
Dumfries
www.brownsthestylists.com
Melanie Burrell at Parrucche,
Glasgow
www.parrucche.co.uk