Travel secrets you NEED to know
---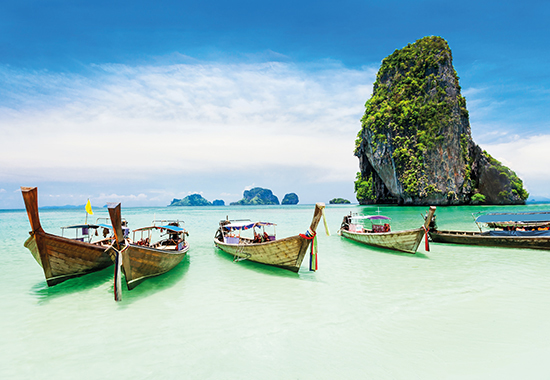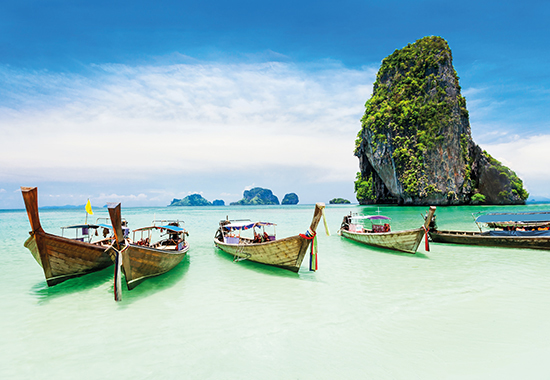 It is that time of year when we start to panic about booking a holiday and, if we are lucky, a few weekends away throughout the year too. But the majority of us are paying too much for holidays and city breaks, according to industry insiders.
So, we have compiled some of their money-saving secrets that will help you save hundreds of pounds on the cost of booking your holiday, giving you more cash in your wallet to spend when you get to your sun-soaked destination.
THE COMPANY OWNER:
Linda Hill,
Managing Director of LAH Travel
w: lahtravel.com
Linda has been running her independent travel agency in Ayrshire for more than 10 years and has more than 30 years' experience in the industry. During that time she has acquired some inside information, she shares her secrets here:
Book early or late
Book your holidays far in advance, or book last minute. If you can book quite far in advance then get in early and snap up the free child places, as if you leave it to the last minute children can end up costing the same as adults. Meanwhile if you have flexibility and can book up at short notice, then leave it to around 6-8 weeks before you intend to travel and take advantage of the last-minute offers.
Consider other airports
This can save you a lot of money depending on the time of year. Many travellers aren't aware but sometimes just changing from Edinburgh to Prestwick can make a huge saving, or vice versa. If you go from Manchester or Newcastle be aware of the fuel costs and car parking charges. It's not always a saving.
Travel in May
Avoid school holidays and bank holidays as this is when prices are at a premium. Go off-season and you can make significant savings. May is one of the best months for offers and the weather is normally good in the usual hotspots so it's a good time to travel.
Use a travel agent
It is a myth that travel agents are more expensive as they offer the same prices and you also get financial security as everything booked through an agent is financially secure and protected.
THE LONGHAUL MANAGER:
Jonathon Munro
Longhaul Manager at Barrhead Travel
w: barrheadtravel.co.uk
Jonathon is longhaul manager for Barrhead Travel, he is responsible for monitoring travel trends and developing new products for customers.
Buy currency when the rate is strong
Try and keep money aside to buy your currency when the rate is strong, rather than waiting until the week before travel. Currency rates fluctuate all the time so keeping an eye on strong rates can end up saving you quite a lot of money. Remember, the more money you need to exchange, the more you'll save by buying on a better rate.
Book attractions BEFORE
Skip queues and save money by buying attraction tickets before you travel. When bought in advance, they can often include free or discounted travel around the destination. Just like booking a holiday in advance, you'll find better offers, special discounts, free child tickets and sometimes VIP upgrades when you buy before you travel. Not only will you save money and time, but it's one less thing to budget for while you're away – leaving you with more time to enjoy your holiday!
Get travel insurance
It may sound counter-intuitive when you're trying to save money, but purchasing travel insurance should be at the top of your to-do list before going away. Although it's terrible to think about
something going wrong while you're away, it's better to be safe than sorry. You could fall ill or have an accident, lose your luggage, break a precious possession or have to cut a holiday short for a family emergency.
If you don't have cover, especially for illness, accidents or amendments to your holiday, then be prepared to pay a hefty bill – turning your dream holiday into a nightmare.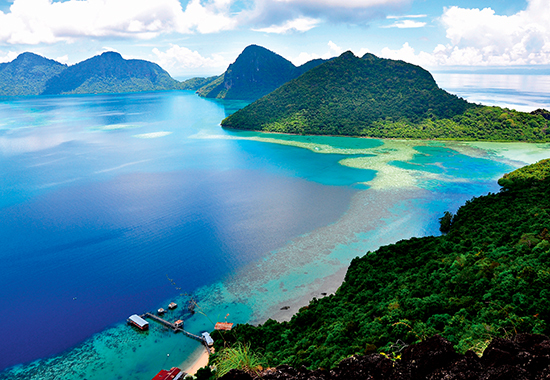 THE TRAVEL BLOGGERS:
Emma Gray
Travel blogger
w: emmastraveltales.co.uk
Emma has been to 36 countries, five continents and 18 cruises on her "quest to make memories all over the world". During her travels she has saved hundreds of pounds.
Use a private browser
I always use a private browser when checking flight and accommodation prices. This means your browser doesn't store your history or cookies, so you won't be subject to inflated prices if you've searched numerous times.
Source promo codes before
Before booking flights or accommodation I always do a quick online search for any valid promo codes for the company I'm booking with. Often I find five per cent or 10 per cent discount codes that save me a great deal of cash!
Join hotel loyalty schemes
Do this and you'll get some lovely perks. I joined one (having never stayed at that particular hotel chain before) and got a free upgrade and a 10 per cent discount on my very first booking last year. Perfect!
Susanne Arbuckle
Travel blogger
w: adventuresaroundscotland.com
Susanne loves to tour the world and go on backpacking adventures. She says: "When I am not travelling, I'm dreaming of travelling."
Join databases – be first to know about deals
Most airlines, tour operators and hotel groups send out regular newsletters with exclusive discounts that you won't find advertised anywhere else. By signing up you will also be the first to know about limited deals, giving you
a headstart to securing a bargain. Set up a separate email address to avoid spam being sent to your personal account.
Use loyalty cards to cash in on savings
Instead of redeeming your Tesco Clubcard points on groceries, exchange them for Rewards Vouchers which can be used towards a range of travel and holiday options. The voucher values are generally three or four times the in-store value, meaning £10 worth of points can equate to a £30 or £40 discount on travel offers.
Book a secret hotel for up to 60 per cent off hotel prices
Use the Secret Hotels section on
lastminute.com to save up to 35 per cent off hotel room prices. It is relatively easy to work out the hotel's identity by searching location and rating and scrolling through results. Hotwire.com runs a similar secret hotel scheme with savings of up to 60 per cent.
The Money Advice Service Survey 2015 found:
£220 is the amount holidaymakers are out of pocket more than they budgeted for.
24% of people went on a holiday they struggled to afford, that's almost one in four.
60% of travellers overspend when they arrive, that's almost two-thirds of people.