Spa Review: Stobo Castle
---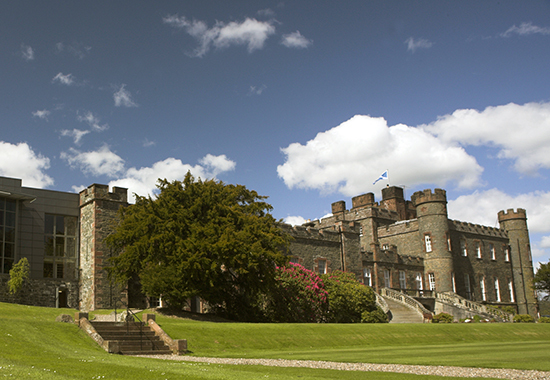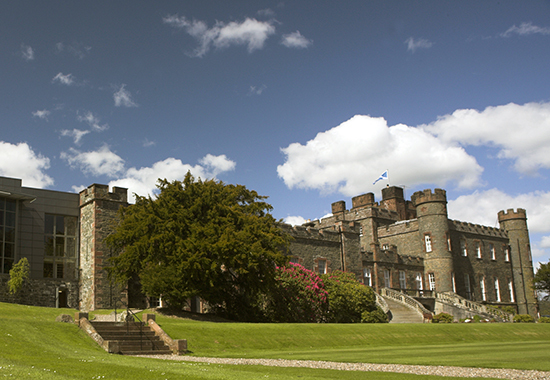 Sometimes it feels as though life is a little bit like a treadmill – whether you're on your feet all day chasing around children or grandchildren, putting in long hours at work, or you simply just have a lot on your plate. But it's important to take time out to relax and recuperate and after one particularly hectic week I decided a little time out was in order.
My destination of choice was Stobo Castle, nestled in the Scottish Borders – with a reputation as one of the best spa destinations in Scotland, it was an easy decision to make.
The Hype

I've been lucky enough to visit Stobo a couple of times but I'd been hearing some positive feedback from beauty aficionados about a new French skincare line they had just launched called Caudalie and I was eager to try it out.
Launched by a husband-and-wife team, the products are created at their vineyards in France. The theory behind the brand is that the grapevine and grapes contain valuable
anti-ageing properties, completely free from parabens and synthetic materials.
After a few weeks of late nights and after work events, my skin had suffered greatly and was in desperate need of some serious TLC.
After quickly checking in and donning a huge fluffy Stobo dressing gown, I headed down to the spa. I opted to start with the Caudalie Perfect Radiance Facial in the hope that it might improve my skin tone, which was dull, dehydrated and prone to breakouts.
The Facial
My therapist described the treatment in detail before explaining the benefits of this particular skincare line. She then quickly got to work, removing my make-up and cleansing my skin. After this she began to massage my face with essential oils and basalt stones to improve circulation and rejuvenate the skin. The stones are both hot and cold and the alternating temperature stimulates the skin into regenerating.
Then, a deep action peeling mask was applied and I'm ashamed to say by this point I was so deeply relaxed I was struggling to stay awake. The 55-minute treatment was blissfully relaxing.
Sometimes after a facial I find my skin is verging on the greasy side, however on this occasion my skin felt polished and moisturised despite the use of oils. My therapist explained that the Caudalie oils are well known to be deep moisturisers without actually making the skin greasy.
The Massage
Next up was a full body massage, again using Caudalie oils, my therapist explained that the massage would release tension and improve circulation. I spent a heavenly hour feeling every iota of tension seep away. Afterwards I felt calmer and relaxed.
Once my treatment was over I headed to my beautiful room for the night, with stunning views over the Peeblesshire countryside for a nap before dinner, feeling utterly tranquil. I concluded that when life gets a little bit much, Stobo is the sanctuary that every Scottish woman should head for.
Stobo Castle Health Spa
Stobo, Peeblesshire,
w: stobocastle.co.uk
t: 01721 725 300