Lazy Girls' Guide to Gardening – Part 1
---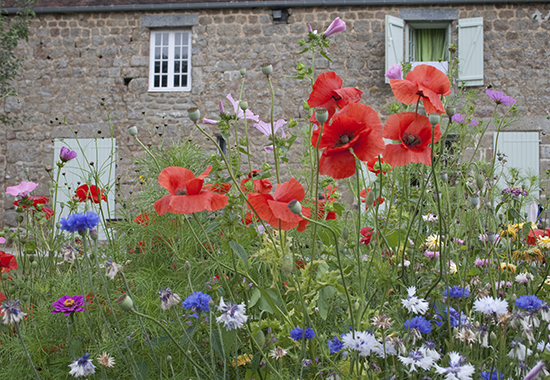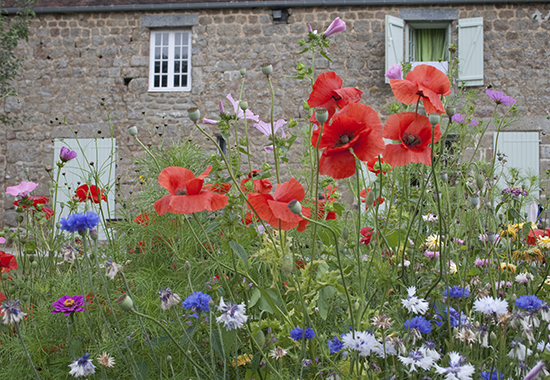 GET A LOW-MAINTENANCE BUT GORGEOUS GARDEN WITH MINIMAL EFFORT
Gardening and horticultural writer Nicola McNaughton, who has gardening and lifestyle blog The Bonnie Gardener, reveals how busy women can achieve the perfect, low-maintenance garden, with minimal effort.
Match your perfect garden to your lifestyle
The best way to maintain a perfect garden is by choosing a style that can look good with minimal maintenance. A cottage garden, for example, often looks its best when it's left to grow a little unruly – wild flower areas flourish, and roses and clematis ramble up pergolas and benches, attracting bees, birds and other forms of wildlife. True cottage gardens also don't tend to have lawns, which on their own require a great deal of upkeep.
Most importantly, though, you should find the right garden style to suit your lifestyle and home.
Cheat your way to gardening glory
Gardening doesn't have to be labour intensive. Growing herbaceous plants and evergreen shrubs, which grow year-after-year and are well suited to Scotland's cooler climate, will require the least amount of maintenance and effort and will keep your garden looking good throughout the seasons.
Weekly weeding is what you need
Weeding can get a little tiresome, particularly in the summer months. However, if you weed little and often – you can easily keep on top of weeds and ensure your plants thrive and have a long, healthy life.
Careful plant choice prevents pests
Set aside a little time each week to do general gardening tasks in spring and summer, such as weeding, clearing paths and sweeping leaves.
Make sure the plants you put in the garden are suitable for your soil and climatic conditions. Your plant choice will vary depending on whether your garden is sunny or shady, windy or still, sheltered or susceptible to frost pockets. Plant perennials (small flowering plants), which will come up year-after-year, unlike annuals. Avoid choosing plants that are prone to pests if you don't have time to keep them at bay – for example, hostas can be destroyed by slugs and snails.