Penelope Cruz: 'I see only good things about ageing'
---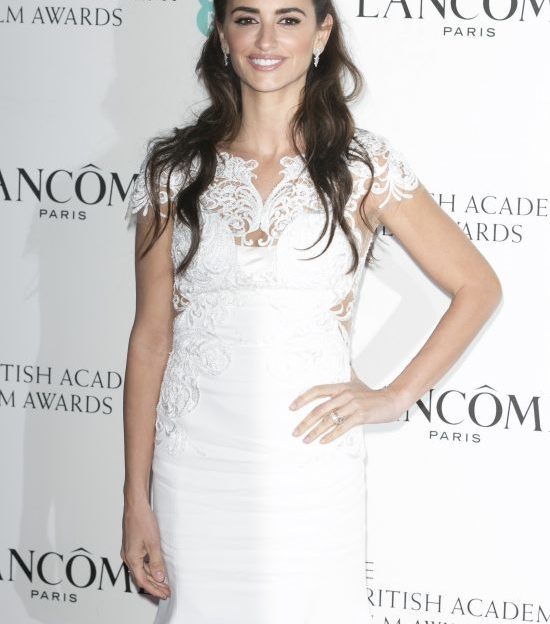 Photo by John Phillips/Getty Images
Penélope Cruz has transformed from unknown actress to Hollywood superstar. Not only is she the first Spanish actress to bag herself an Oscar, but she's also regarded as an international beacon of beauty. Here, the married mum-of-two gives an insight into her wonderful world…
I'm very grateful for my amazing life…
Every day I appreciate the people I have in my life, the job I am paid to do, the food I have on my plate, and the health that keeps me going.
Lots of people ask me about beauty and skincare, but I aim to keep it low-key unless I'm at work…
On days that I'm not working, I just wear some blush, mascara and a light colour lipstick. I would wear stronger eyes or stronger lips if I'm going out or I have a premiere or some type of event. But I always try to take care of my skin with good hydration, day and night.
In my job, people sometimes assume I have a huge interest in fashion…
There are so many designers that I love, and I'm so lucky that I get to work with so many of them and sometimes spend time with them. As an actress you get to go to these events and wear their things – it's fun but it is what it is. I don't put a lot of time into it, but I do respect what they do.
Many people want to discuss the fear of growing older, but it's something that really doesn't bother me…
Ageing is something to celebrate. When I started getting asked, "How do you feel about ageing?" I would always pass. How can someone ask you that when you're 25?
There are only good things about it. That's very much the way we see it in Spain.
SEE: 7 celebrities fighting back against ageism
I visit LA a lot for work, but I couldn't live the same lifestyle as the people there…
I cannot live like the people in LA do. Don't get me wrong – it's a nice city, and I enjoy going there for work.  But I can't do some of the things people there do. They have dinner at 6pm! That doesn't work for me. I'm a Spaniard, and like all Spaniards I'm obsessed with good food!
I tried it for a year, eating early like they do in LA, eating very quickly, not even sitting down, and it just made me so sad.  What are you supposed to do after that? I don't go to bed until 2am!
I still like to go to Los Angeles, but these days I bring all my habits from Madrid with me, and live like I do when I'm at home in Spain. Eating dinner at 9pm like normal people do!