Corrie couple split after 11 years together
---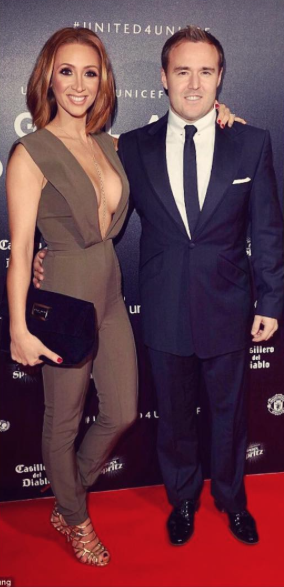 ONE of Coronation Street's favourite celebrity couples have announced they are splitting up.
Alan Halsall, who has played Tyrone in the ITV soap for 18 years, and his wife Lucy-Jo Hudson have confirmed in a joint statement that they will be breaking up. The pair, who met in 2002, have been married for seven years, and have a two-year-old daughter Sienna-Rae together.
They announced their separation yesterday and said they have shared "many wonderful years together".
The statement read: "Lucy-Jo Hudson and Alan Halsall are sad to announce that they have separated.
"They have shared many wonderful years together and will remain close friends."
Alan and Lucy-Jo first met when they both starred alongside each other in the long-running soap. Viewers may remember Lucy-Jo playing Katy Harris in the 'Street before going on to star in Wild at Heart, while Alan continues to play Tyrone in Corrie – as he has done since 1998!
The pair's romance began to blossom off-screen and they began dating in 2005. Last year, they marked 10 years together as a couple.
The Corrie couple went on to marry in 2009, and in September 2013, Lucy-Jo gave birth to their daughter.
In a magazine interview, soon after welcoming their new arrival, Alan said: "Life couldn't get any better. Fatherhood is fantastic and it changes everything. Sienna-Rae comes first now."
In the same interview the happy couple spoke of their plans to have more children, but were "in no rush". Lucy-Jo expected they may have twins, as multiple births run in both their families.
Both Alan and Lucy-Jo asked for " privacy at this emotional time, to allow both to focus on their beautiful daughter Sienna-Rae, to ensure her continued happiness".