Madonna Shocks on Rebel Heart Tour
---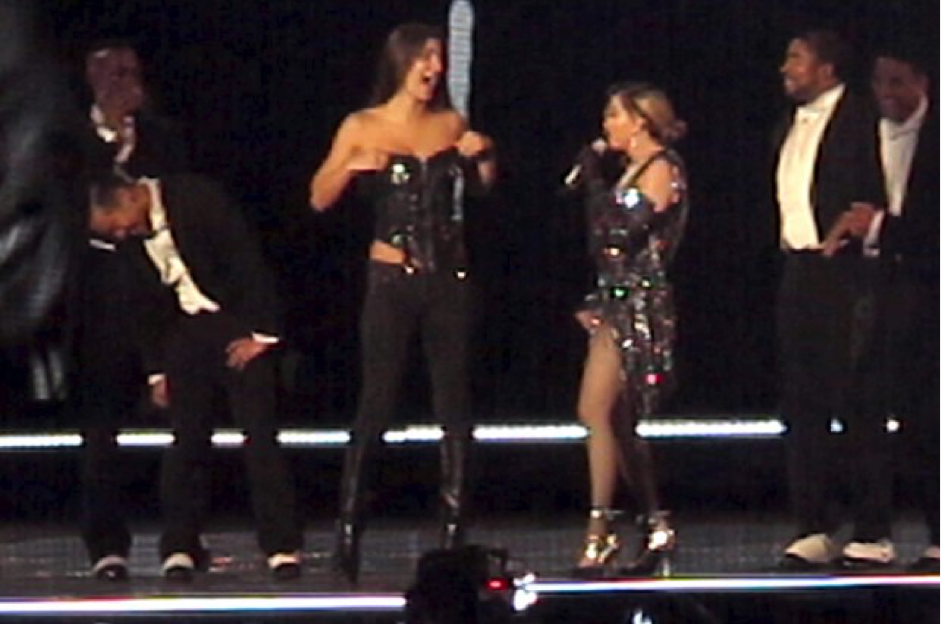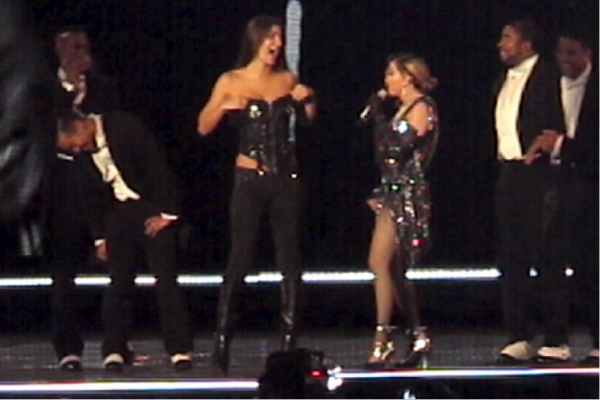 The Material Girl is at it again! Just weeks after her strange performance in Melbourne – where she arrived on stage four hours late, drunk and dressed as a clown – Madge may now face sexual assault charges after she exposed a fan on stage.
Performing in Brisbane on her Rebel Heart Tour, Madonna welcomed 17-year-old Josephine Georgiou on stage before pulling the girls corset down to reveal her bare boob in front 10,000 people! Prior to the incident Madonna described Josephine as "the kinda girl you wanna slap on the ass", oh Madge.
Despite the potential sexual assault charge on Madonna from Australian authorities, the scenario doesn't seem to have fazed Josephine. Speaking to The Courier Mail the model said, "Only I get to decide if I'm humiliated or not, why would people assume I am humiliated by my own breast, nipple or body?"
She continued, "It's hilarious to me how much of a big deal it is to everyone, people just need to understand I was on stage in front of Madonna, I was looking her in the eyes and most people would just melt into a pool on stage, so it was only because I was standing in front of her that I looked so surprised."
Keen to join in with the 'Free The Nipple' movement, Josephine added, "I didn't realise my boob was such a big deal – it was nothing to me". You go girl, boobs are boobs at the end of the day.
What do you think of Madonna's antics on tour? Has she gone too far this time? Let us know on social media:
Twitter: http://www.twitter.com/no1magazine
Facebook: http://www.facebook.com/no1magazine