Rebecca Adlington and husband Harry split
---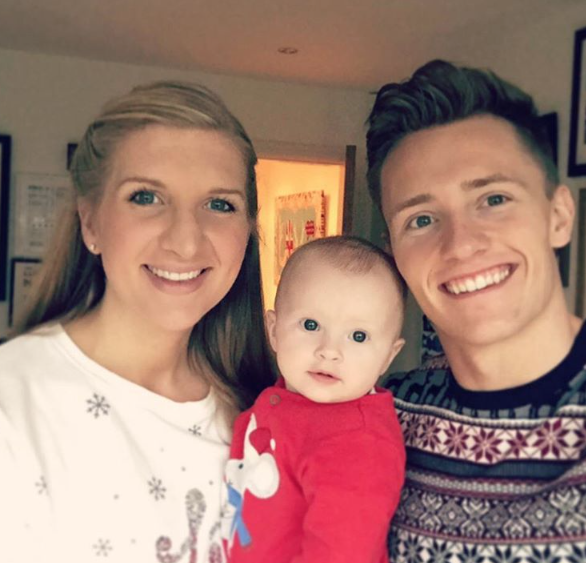 Olympic swimmer Rebecca Adlington and her new husband have spilt up.
The two-time gold medallist has announced her separation from Harry Needs, who is three years her junior, blaming recent rows. However, they are on amicable terms.
In a joint statement, signed 'Becky and Harry', the couple said: "It's after much thought and sadness that we confirm our separation. It is on amicable terms and we still remain close friends."
The news will shock fans of the swimming pair, who both competed at a high level in the sport, as they have been married less than two years. They wed in Staffordshire in September 2014, and at the time, Rebecca, 27, told the press "I am happy because I am marrying the love of my life."
The couple went on to have daughter, Summer, in June last year.
It's not been a great start to 2016 for retired athlete Rebecca. Not only has she parted company from "the love of her life", she also sustained a serious injury while competing in the winter sports programme The Jump on BBC1.
While attempting a ski jump during training, the Olympian took a horrific tumble and dislocated her shoulder, describing the pain as "worse than childbirth". Just last month, she had surgery to repair the damage.
Fans of Rebecca may have suspected a rift between her and hubby Harry, as she posted on her Instagram account a picture of her and her daughter with the caption "My Valentine…"
There also have not been any couple pictures posted on her Instagram feed since they donned their Christmas jumpers and posed for a family selfie in December (below).