Kimberley Walsh shows off sporty look
---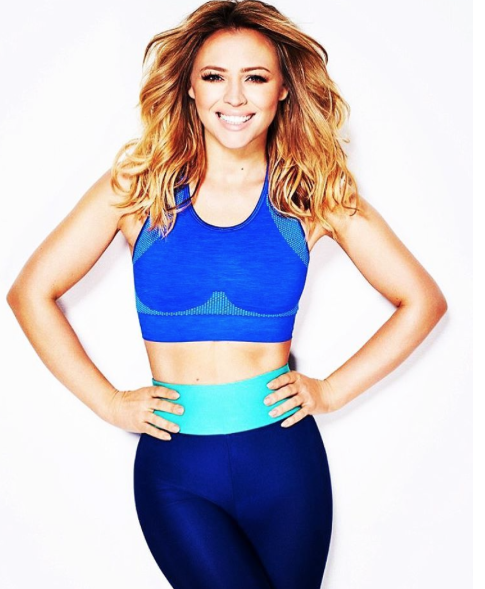 Stunning Kimberley Walsh has unveiled her amazing new figure in a sporty outfit.
The Girls Aloud star, who became a mum in September 2014, showed off her lean physique in a sports bra and figure-hugging leggings during a photoshoot for a fitness magazine after losing all her baby weight. Kimberley's famous curves have disappeared, as she proudly flaunts her new trim waist, flat stomach, and slim hips.
Newly-married Kimberley speaks about how she worked hard for her new body, and is happy to have reached her goal, 18 months after giving birth to her son Bobby. And to celebrate, the Sound of the Underground singer became the cover star of Fit & Well magazine.
The mother-of-one admitted she did struggle to lose her baby weight, like many new mums do, particularly as she gained three stone during pregnancy. She admitted: 'Whilst the first two stone came off quite easily, I really struggled to shift the last stubborn half a stone or so."
It was diet plan, Slim Fast, that helped her get shed the final pounds.
Gorgeous Kimberley married long-term boyfriend Justin Scott in Barbados in January and looked elegant in a floor-length lace gown with huge side split.It was important for Kimberley not to lose too much more weight ahead of her winter wedding, because she'd reach a weight that she was happy with.
She said recently: "I definitely feel happy and content in myself if I'm at a weight I'm comfortable with. My life doesn't revolve around what I look like and how much I weigh, but it takes that added pressure off."
The pair had been together more than a decade, when Justin proposed to Kimberley, just minutes after she'd given birth!