Big Brother's Emma Willis talks finding her feet in the TV industry
---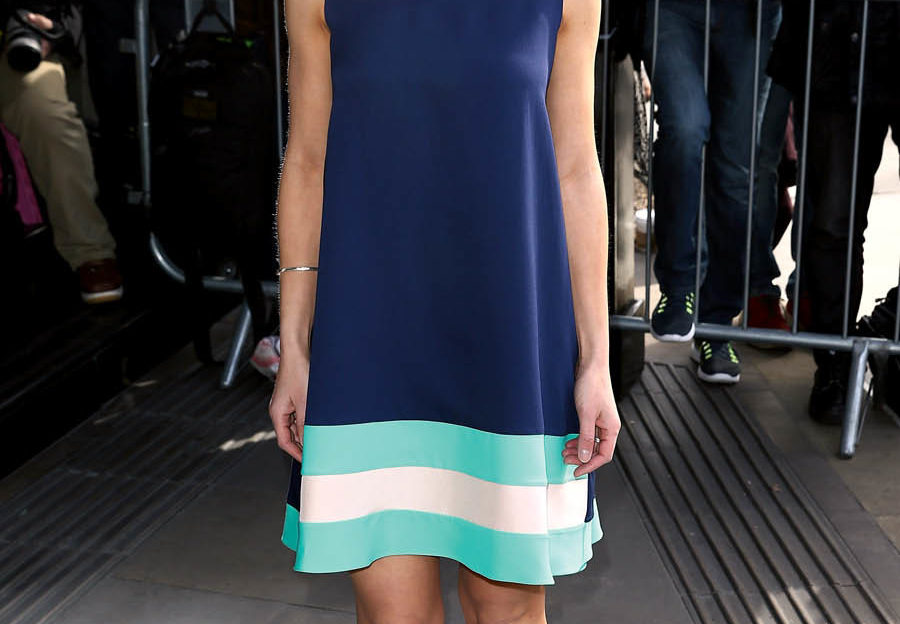 LONDON, ENGLAND - MARCH 10: Emma Willis attends the TRIC Awards at Grosvenour House Hotel on March 10, 2015 in London, England. (Photo by Tim P. Whitby/Getty Images)
She has rarely been off our television screens over the past year, but Emma Willis says her rise to the top hasn't been easy. The star battled her way through a number of knock-backs when she was starting out, and she admits that she didn't really find her confidence until she'd been on our screens for a number of years.
Presenting is my dream job, but it has definitely taken time to get to where I am today… 
I felt I'd got into TV by a fluke because I'd been a model. I looked alright and could string a sentence together. I never believed they were 100 per cent behind me for my ability as a presenter. I lacked self-belief until I started doing Big Brother's Little Brother. I knew then it was something I could do for hours. I feel comfortable now and I'm glad it's taken time. You want to be the slow-burner, not the firework that just explodes. I want this to be my job until I retire, because I don't know what else I'd do.
There were a lot of knock backs when I first entered this industry…
I don't think people realise how long I've been around, doing bits and pieces. I was always just 'not quite right'. I remember at one point offering to dye my hair blonde because I thought that might make a difference and people just shook their head.
My lack of confidence held me back when I first started out…
If I was working with someone I was fine but I struggled on my own. I was nervous, insecure and panicked quite a lot.
My insecurities got the better of me when I interviewed Tobey Maguire a few years ago…
I tried to cut the interview short after four minutes – I was supposed to have eight. He was being very serious and quiet and I didn't know what to do so I rattled through my questions, looked at my producer as if to say 'get me out of here', and he said: "You've got four minutes left." It was embarrassing to be told I had to carry on in front of the interviewee but it was down to inexperience on my part.
 I love the TV jobs I have at the moment and I wouldn't do anything that didn't feel right…
It's lovely I have Big Brother and The Voice, so that's two regular jobs I love. But even before then, when I wasn't working and I couldn't find work, if something was offered to me and it didn't feel right, I wouldn't take it. And I probably should have, because I wasn't earning any money of my own – Matt was keeping me! But I just didn't want to sell out.
It's important for me to be hired for the right reasons…
What I have done is always try to be nice to work with. I make the best impression, try to do a good job… and if people hire me again, it's for the right reasons. It's nice to see people you work with socially, but I like to stay in most of the time. I don't want to get a job because I've gone out and got drunk with someone.
Working on Big Brother is a dream come true as I've always loved the show…
I am obsessed. I'm pretty out the closet with my obsession. I'm out there and proud. I watch every single episode. When I'm free, I watch the live feed as well. I've loved pretty much every series, apart from season four, and even that I watched.
Big Brother appeals to me because I'm so interested in other people and I love to people watch…
I think I'm really nosy and I'm always people watching whether I'm in a cab or in a restaurant.
 Although I love my job, work will never come before my family…
What happens when you're a mum is you stop being selfish because everything is about the children. Nothing is about you any more. They are your reason to live and the reason for everything you do.
As much as I enjoy being a mum, there are things you give up…
I love my kids. They are the best thing that ever happened to me but, being a normal human being, sleep is quite important. I think every mum and dad at some point goes, 'Oh, let's just have one full night's sleep,' because the minute you have kids that really never happens again.
I'm a complete worrier, but my husband Matt helps with that…
I worry about everything – I worry about the kids, my family, my health, Matt's health. I always think the worst – and he keeps me calm, he's really optimistic. He's a constant support with everything. When I thought about sacking it all off, he was like, 'Don't be ridiculous, just stick with it.' It's everything about him: he's an incredible person.
Matt says he's always fancied me. I was on his list of celebs he wanted to have an affair with, but I had set my sights on someone else…
It's a cringeworthy story but before we met, 'the girl from MTV with the eyes' was at the top of his list… and he meant me! I married him for that. It has always been Brad Pitt for me. Brad's been there since I was a teenager, so Matt is fine with it.
Things were tough when Matt went to rehab, but I wouldn't have left him to battle his problems alone…
He went to rehab when I'd known him for three months. We hadn't known each other for very long and I was kind of in this whirlwind with him. You don't really think about it, then more time goes along and he went in again. This isn't a kid that needs a couple of weeks' break; it's someone who genuinely has a problem. I'm not going to leave him because he has a problem. You have to stick together and get through it.
Emma returns to Celebrity Big Brother on Tuesday January 5th 2016 at 9pm on Channel 5.