A day in the life of a Lapland make-up artist
---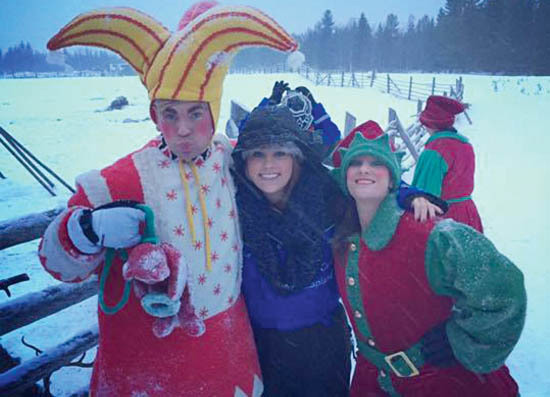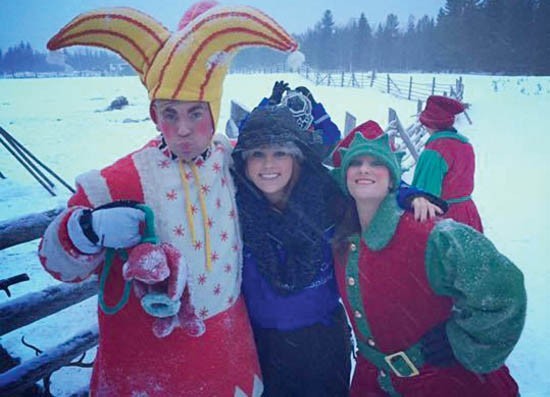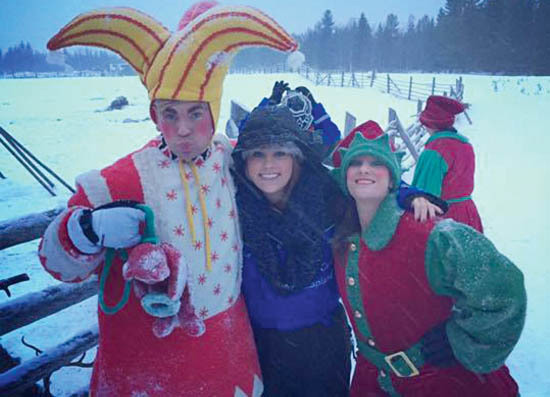 25-year-old Ashleigh Willet spends her Christmas working in Lapland.
I've been working the season in Lapland for four years now. I first went over as a student when I was studying make-up at college as part of my work experience. Since then I've worked my way up and now I'm Head Make-Up Artist.
The season I work is just over a month, I leave in November and come back on the 29th December
So I miss Christmas but I'm back in time for New Year. I work every day I'm there, Christmas day in Lapland is just a normal working day; so we work in the morning but at night time all of the staff will have a Christmas dinner and staff party, which is great. But I have to admit, I do miss spending Christmas with my family and especially my mum's Christmas dinner!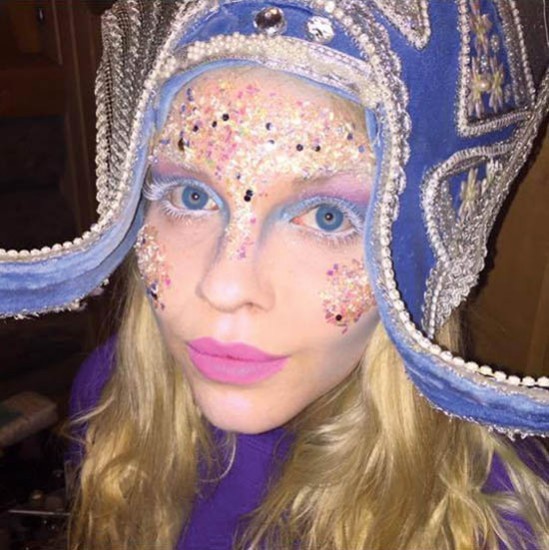 When I first arrive in Lapland we do a week of make-up training with the team
and this gives us a chance to organise our call times and structure for the make-up. You have different elves, such as green elf and special elf, so it's different make-up for each one – the green elf is just the basic elf make up with red cheeks etc, and the special elf is character make-up and ageing make up. For Santa, you also do beard and wig application.
During visitors' time in Lapland, they are taken on a tour and are basically on a journey to find Santa.
They go to different locations and meet all of the characters who give them various clues, then on the last day they finally meet Santa and get given a present.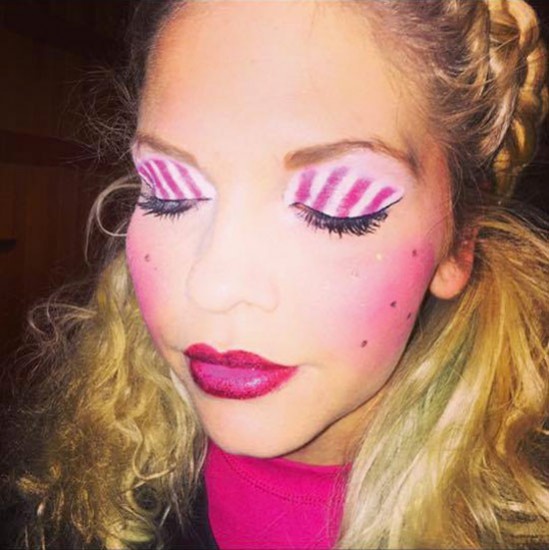 On a normal day I would get up at 5am.
There are 40 people to make up and three make-up artists, and all of the characters have to be out on location for 7am. While we're there we live in a log cabin and there are three different cabins, ours is called 'the reindeer' which is the main one where everybody eats. I go for breakfast – we have a chef who provides us with meals. Every morning you could have a fry up if you wanted or there are continental options on offer. Dinner tends to be a lot of carbohydrates to keep you warm – maybe pasta or chicken and rice.
Once we've completed the make-up we are on call for the rest of the day to go out on location and fix anything if need be
For example, if a beard is coming off or if the make-up has smudged/ been wiped off. Some days it gets to minus 40 and it really is freezing, but you're given special snowsuits and clothing to wear. It's a totally different kind of cold to Scotland, here it's usually cold, wet and windy but in Lapland it's a crisp and fresh kind of cold. There's not a lot of daylight, sometimes only an hour or two which can sometimes be a little difficult, but other than that I would have no complaints about my job.
Before dinner, we have a staff meeting at 5pm where we talk about our day.
There's often customers who have booked stories, so at night we might have to top up some of the characters make-up – you could have five or six or you could have one, it just depends on how many have been booked.
There's always all different things happening at night in the cabins
Sometimes you'll spend your night just watching TV, playing games with other workers and generally just unwinding.  The characters there are entertainers so there's never a dull moment. On a normal night I'll go to bed at around 10pm.
There's nothing I don't enjoy about my job, it really is an incredible experience.
I don't think you can beat spending your Christmas in Lapland, it really is a proper white Christmas.